Sometimes a bloke needs to discover exactly where he is in terms of fitness, and it was with that in mind that a long-standing itch to do the 'two day' Táin Way in a single push was cashed in on Easter Sunday. Also April Fool's Day, but who's counting, eh?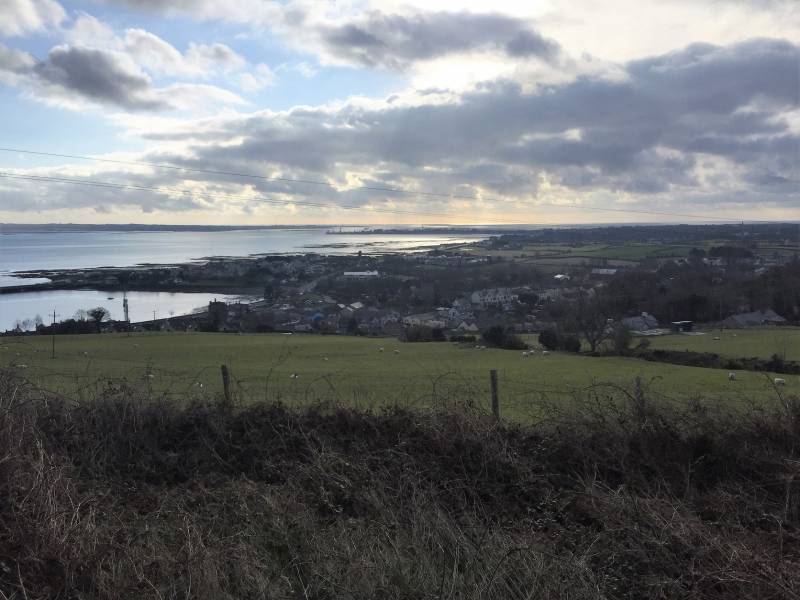 A relatively early start enabled me to find some street parking in Carlingford, and I elected to do the Way anti-clockwise. This meant that a short climb up on quiet residential streets led to contouring tracks through the forest overlooking the R173 towards Newry, before descending to a stretch along that road. It has to be conceded that this is a failing of the Way...it spends roughly half of its length on public tarmac, which isn't very scenic. It's also bloody hard on the knees on a walk of this length.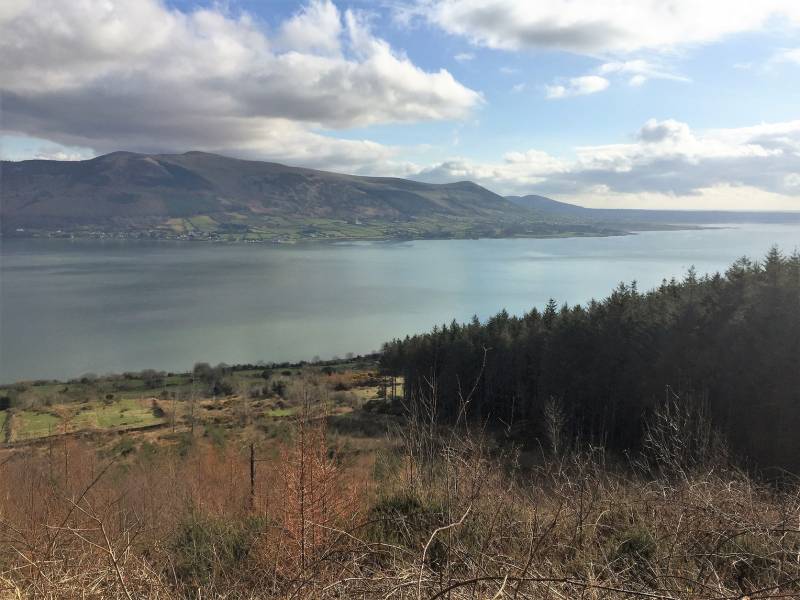 The Way next turns away from the main road to climb gradually on quieter roads to the plateau adjacent to Clermont Carn and its transmitter. The descent from here starts with yet more road, but after about a kilometre it deserts it for a more pleasant descent through the trees to hit the R174 near Ravensdale. I say more pleasant, but I was nearly run over by a quadbiker and two accompanying motorcycle scramblers...suffice to say they shouldn't have been there.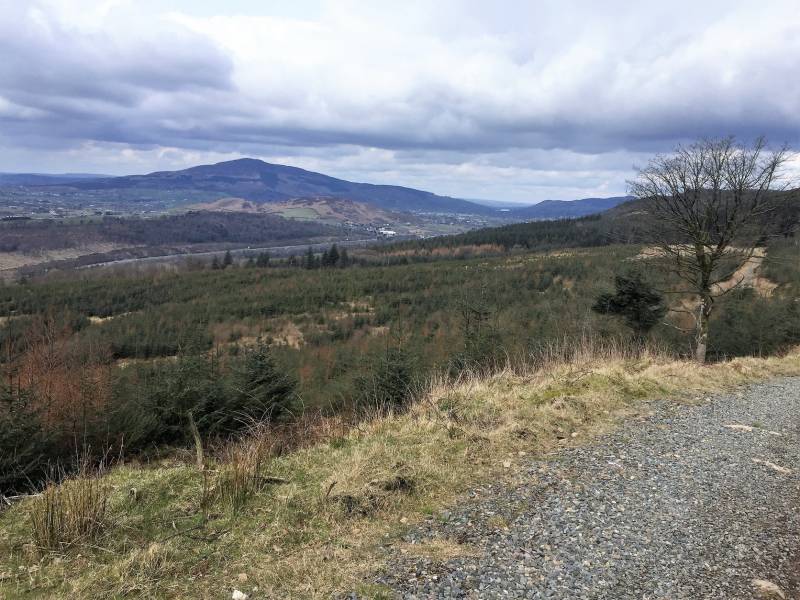 The ensuing stretch along the R174 is a bit of a long dark Easter Sunday afternoon of the soul...it's busy and the only real interest is in avoidance of becoming an accident statistic. Matters improve with the ensuing gentle climb up through another forest to the ridgeline to the south of Carnavaddy...from here the view opens up across to Slieve Foye, a prospect that emphasises that you're on the home stretch while also stressing that said stretch is...considerable.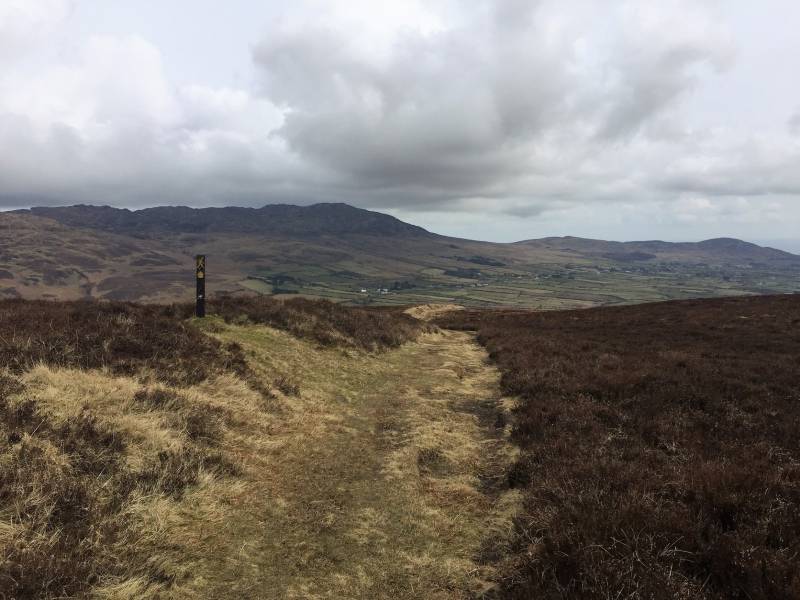 A diagonal descent brings you back to another road. It's a straight walk of a couple of kilometres before a left turn takes you across the floor of the valley to the final climb up to the shoulder of Slieve Foye adjacent to Barnevave. Like most ascents on the Way it's relatively gently graded, likewise the drop down to Carlingford on the far side. There's a little bit of fun on the labyrinth of little streets of this most picturesque of small towns to get back to the start.
As previously noted, the Way as a whole spends a bit too much time on roads. It is well marked (I noticed one turn on the ascent to Clermont Carn that was missing a marker, but it was obvious where to go from the map) and notwithstanding the unyielding nature of much of it it's very good underfoot (trail shoes are fine rather than boots).
Probably better done as a group over two days than how I did it to be fair, but I found it tiring rather than inspiring. No wonder Queen Mauve came for the livestock rather than the scenery.