Despite the fact that there is minimal difference between the south top and the "main" summit of pigeon there are very few who will have made the short trip over to the "second" top I would guess. It being off Batts wall and pretty much not on the way to anywhere! This trek was done for the purpose of ticking this 2015 addition to the MV list off my own list and completing the Mournes… for a second time!
Parking at Deers Meadow there is a stile which invites you onto the northern side of Batts wall, it is a wet, but gentle walk to the "main" summit. Once this has been done it is back over the wall to head for the south top. You can follow the wall to the point where it veers off to the right. From here in good weather the small summit cairn can be clearly seen ahead and is indeed the true summit. (At the time of writing the grid reference cited for the summit is incorrect and the actual summit is at J 26415 24436).
On our visit some of the recent snow was still lingering and indeed most of the small lough found on this summit was still frozen!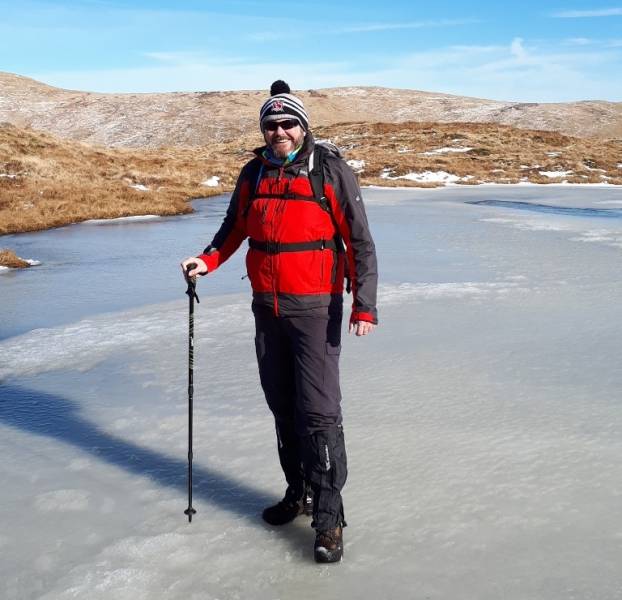 From here we picked a pretty direct route back to the car over open mountain side. While it was wet and there were a few areas where you could easily break an ankle, I found that the terrain was better than expected, although, please do note this does appear to be private land and there was a herd of cattle in it on our visit. Our walking pace was very leisurely, so I would have no doubt that those in a hurry could bag both these summits in under an hour if needs be!