Welcome to MountainViews
If you want to use the website often please enrol (quick and free) at top right.
For more map options click on any overview map area or any detail map feature.
Detail Map Features
Showing 20 of a total of 55 items:
Coomacarrea 772m,
Teeromoyle Mountain 760m,
Meenteog 715m,
Colly 679m,
Mullaghnarakill 665m,
Beenmore 660m,
Been Hill 651m,
Drung Hill 640m,
Macklaun 607m,
Keamconneragh 593m,
Tracks:

3793, 42km
3932, 41km
3320, 40km
2715, 38km
3742, 32km
2577, 27km
1966, 26km
2000, 22km
2623, 22km
3233, 19km
Find Suggested Walks

Find hill, mountain, island, coastal feature.
Videos




Users Online:



simon3

,

Wildrover

,

jgfitz

,

9emstarr94


Guests online: 239

Recent Contributions

Get Notifications

Glenbeigh Loop
That mare of a storm 'Emma' played havoc with the na Sléibhte fixture for March. We had to postpone it from the first Saturday of the month, so some of us have been going down in dribs and drabs to get the walk done.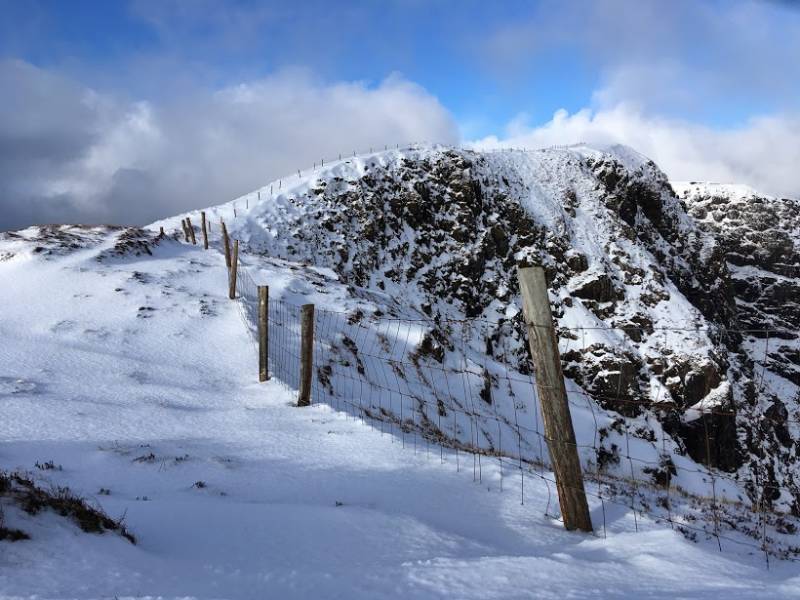 I elected for a mid-week yomp as the forecast was pretty decent. I found it hard to get accommodation in Glenbeigh this time of year. Even the 'Open All Year Round' place wasn't open until the middle of the month.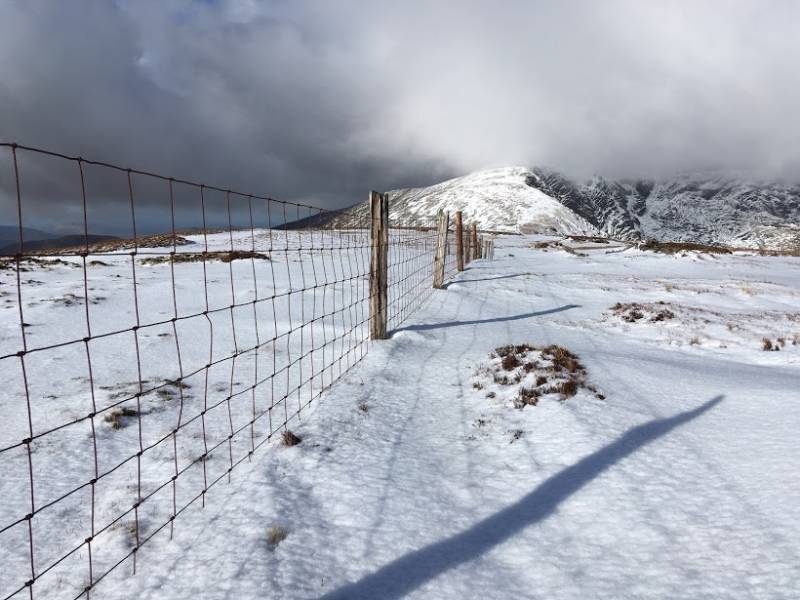 Set out around six and headed for the Windy Gap. The last time I did this was anti-clockwise so It's good to see a track from the opposite direction. You'll definitely learn something and you've a whole new aspect on the views and the resulting pictures.

It was tough going with the snow up top but I was in no hurry as the rain showers stopped after about two hours.
The views lads - all the way up to the Slieve Mish on one side and the Reeks to Mullaghanattin and beyond on the other. Never mind what you're looking at on the loop itself.
It's a crackin' walk. I suppose if you had two cars you could do a linear to/from Mountain Stage but you'd miss the views from Curra Hill and you'd never have found out about the Fairy Forest.
Just give it a go…..
---