That mare of a storm 'Emma' played havoc with the na Sléibhte fixture for March. We had to postpone it from the first Saturday of the month, so some of us have been going down in dribs and drabs to get the walk done.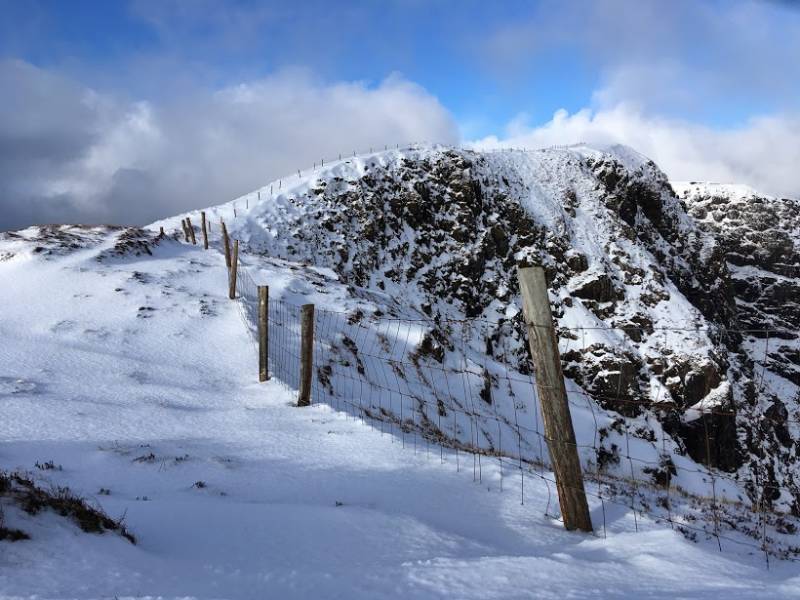 I elected for a mid-week yomp as the forecast was pretty decent. I found it hard to get accommodation in Glenbeigh this time of year. Even the 'Open All Year Round' place wasn't open until the middle of the month.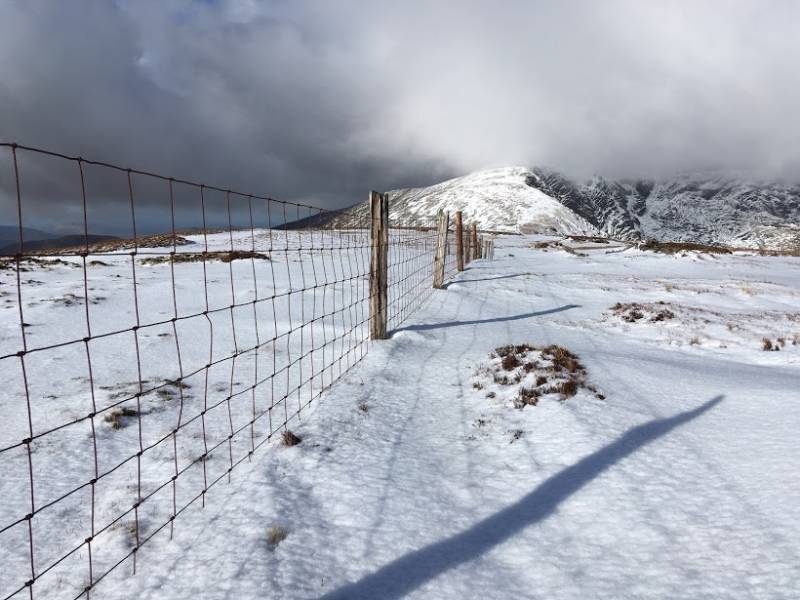 Set out around six and headed for the Windy Gap. The last time I did this was anti-clockwise so It's good to see a track from the opposite direction. You'll definitely learn something and you've a whole new aspect on the views and the resulting pictures.

It was tough going with the snow up top but I was in no hurry as the rain showers stopped after about two hours.
The views lads - all the way up to the Slieve Mish on one side and the Reeks to Mullaghanattin and beyond on the other. Never mind what you're looking at on the loop itself.
It's a crackin' walk. I suppose if you had two cars you could do a linear to/from Mountain Stage but you'd miss the views from Curra Hill and you'd never have found out about the Fairy Forest.
Just give it a go…..