Isla de Lobos is an island just off the north coast of Fuerteventura. It has a lot of visitors and somewhat problematical conservation measures but is well worth a trip for walking.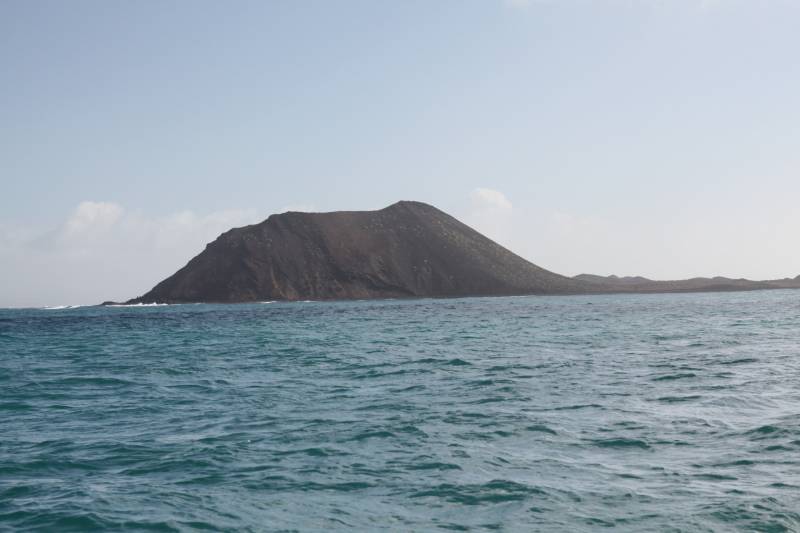 Start from Corralejo harbour. On the sunday we were there the larger ferry wasn't operating however we got there using one of the competing 'water-taxi' services. The one we took was quick and casual. When we got to the island and low water, the operator of the boat suddenly starting talking in limited english about shoes which turned out to mean we were going to wade the final few metres onto the beach! Great fun but what wasn't so great is that the boat, a rib, makes a crossing on open sea crammed with passengers without life-vests.
Anyway we arrived at El Puertito from where there is a visitor centre and cafe both of which were not yet open.
We walked to the gorgeous beach of Playa de la Concha from which it was possible to go along the coast line to the abandoned but well maintained salt pans signalled by an old metal windmill.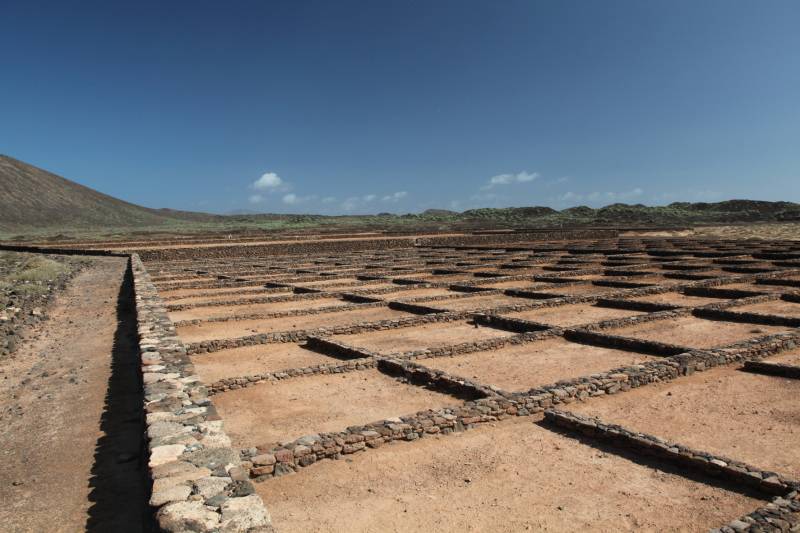 The island has strict conservation measures which in general I would be happy with since it is the sort of landscape which could get damaged very quickly. The island is roughly triangular. However to my taste the restrictions were too onerous. There is no provision for access to any part of the north facing side or most of the east facing. It was not possible to visit the whole of the ridge on the highest hill. Walking mostly consists of following a single route mostly out of sight of the ocean. That can be very interesting since it is a more or less undisturbed volcanic place.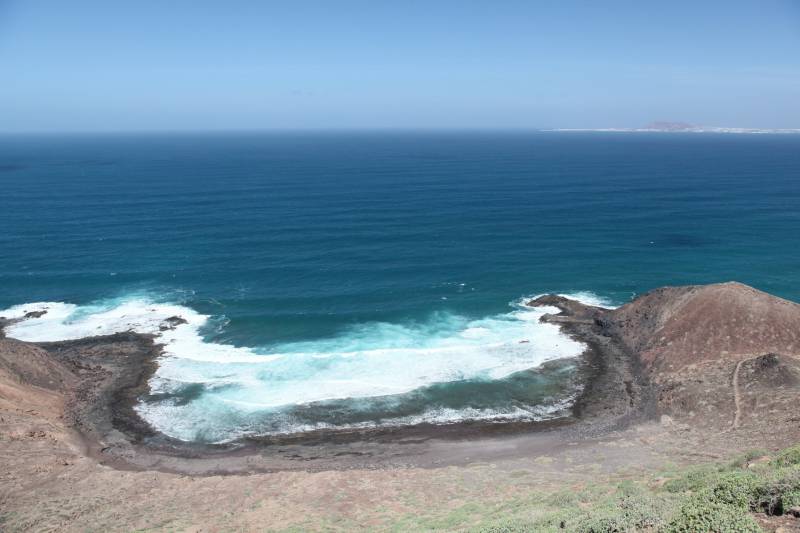 From the highest point Montana la Calera 127m, the side of a caldera, there is a spectacular view to the sea even if you can't visit it. The rest of the caldera has been eroded by the sea and there is a huge horseshoe shaped bay.
Looking to the mainland of Fuerteventura it is possible to see another caldera, that of Bayuyo. Interestingly you can't see the other high ground and calderas that Bayuyo is part of, because they are all in a straight line behind it. I understand that the entire line of volcanoes all appeared at around the same time 50,000 years ago. A similar line of volcanoes appeared on Lanzarote to the north between 1730 and 1736.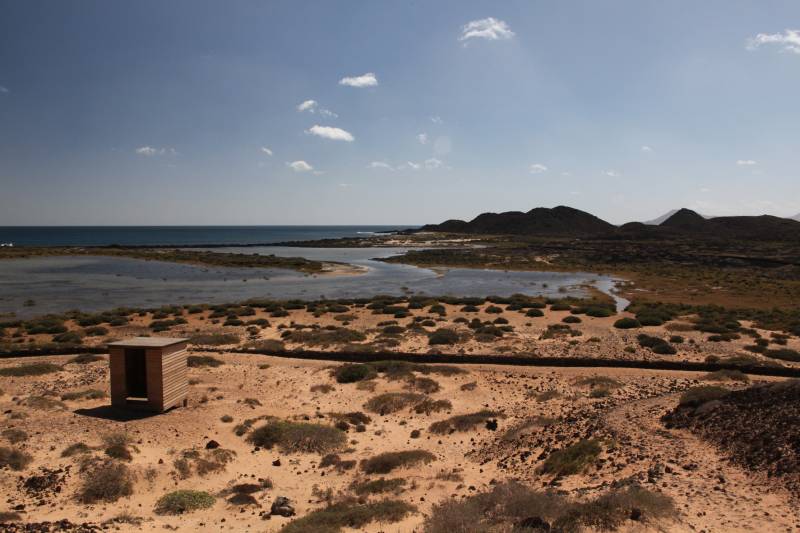 There is a lighthouse to the north. There is a return walk towards the east passing some interesting wetlands though as mentioned before the actual coast mostly is forbidden.