Welcome to MountainViews
If you want to use the website often please enrol (quick and free) at top right.
For more map options click on any overview map area or any detail map feature.
Detail Map Features
Showing 20 of a total of 34 items:
Errigal 751m,
Slieve Snaght 678m,
Drumnalifferny Mountain 596m,
Drumnalifferny Mountain NE Top 585m,
Bingorms 578m,
Mackoght 555m,
Moylenanav 539m,
Drumnalifferny Far NE Top 535m,
Crockfadda 529m,
Crockfadda NE Top 502m,
Tracks:

2835, 29km
2886, 21km
4653, 17km
3212, 17km
4594, 13km
3693, 9km
4009, 9km
2110, 8km
3644, 8km
4369, 8km
Find Suggested Walks

Find hill, mountain, island, coastal feature.
Videos




Recent Contributions

Get Notifications

Drumnalifferney North East Top
I did this route in winter conditions, and the views to be had around the Derryveagh Mountains, over Dunlewey, and across the Poison Glen are excellent. I was only doing Drumnalifferney NE Top, having missed it out on a previous walk, but the route could be easily extended to take in other summits. I was also stopping for a lot of photos, so the route could definitely be done quicker.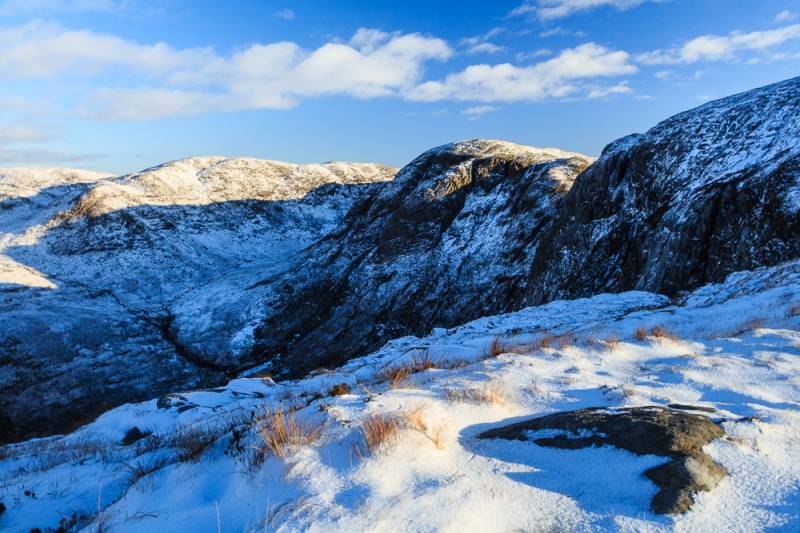 The view across the Poison Glen.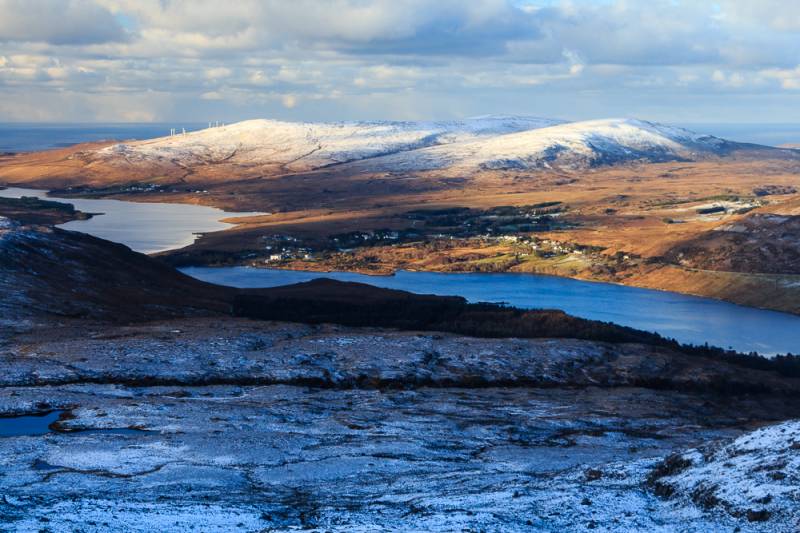 Looking down over Dunlewey.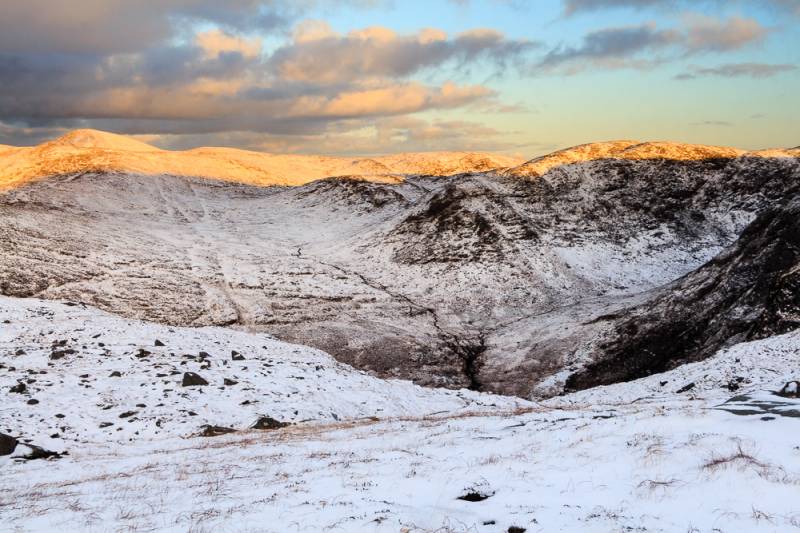 Low evening light catching the mountain tops.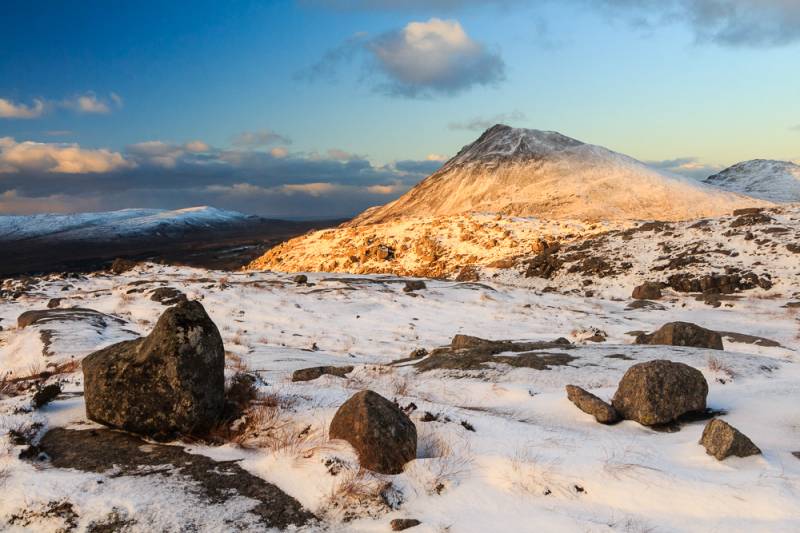 The last of the sun on the face of Errigal.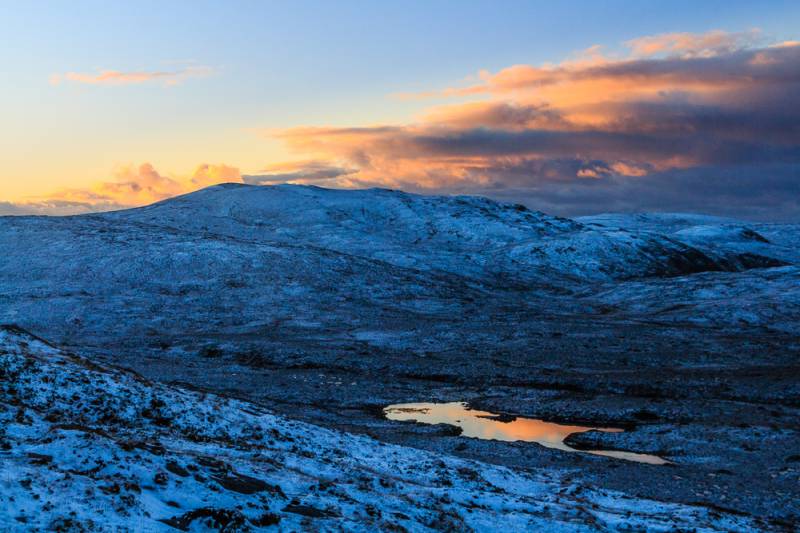 Lingering until after sunset.
---