Welcome to MountainViews
If you want to use the website often please enrol (quick and free) at top right.
For more map options click on any overview map area or any detail map feature.
Detail Map Features
Find Suggested Walks

Find hill, mountain, island, coastal feature.
Videos

Exploring the ravine east of The Paps of Danú.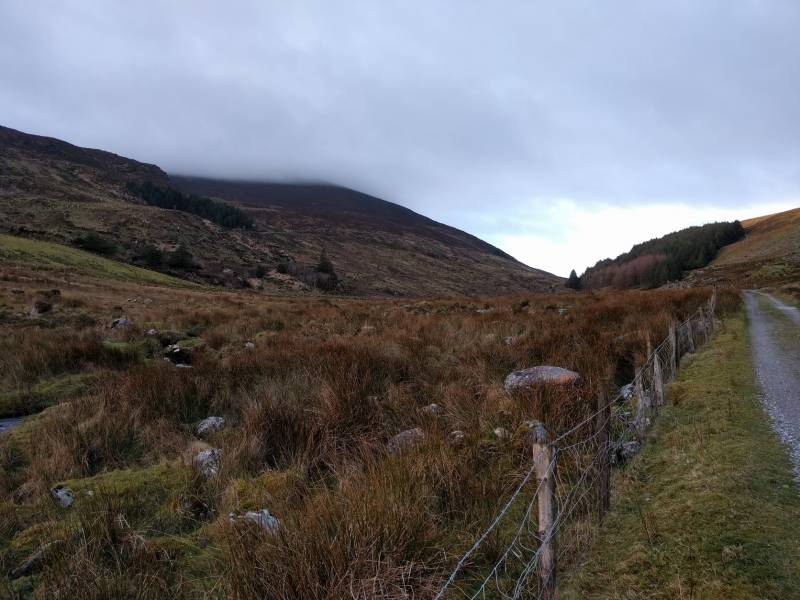 Access notes (Jan 2018): During our reconnaisance for this walk, we chatted with a local farmer and he indicated no issue with climbing the Paps (as long as you stick to the Duhallow Way and the other trails that others have indicated here on mountainviews.ie).
Summary of our walk
This was an attempted summit of the two Paps of Danú summits which was ambandoned due to a mix of low cloud, dying light and lack of motivation!!
The initial track up the ravine from our start point
W1447684014
is part of a National waymarked trail called the Duhallow Way. We adventured a little bit at
W1436585043
with an attempt up the mountain but despite their being tracks from other walkers visible, it was a good sluck up to the fence line. At this point we decided to double back and check out the path northwards. I believe the gate we encountered at
W1431785258
is actually a better place to mount a summit.
We then made our way back to the car and headed home...
---
No comments uploaded yet.