Welcome to MountainViews
If you want to use the website often please enrol (quick and free) at top right.
For more map options click on any overview map area or any detail map feature.
Detail Map Features
Showing 20 of a total of 37 items:
Conigar 566m,
Carran Far NE Top 561m,
Foilastookeen 540m,
Bealick 537m,
Coomataggart 530m,
Coomataggart SW Top 509m,
Coomagearlahy 506m,
Mweelin 487m,
Lackabaun 472m,
Doughill Mountain 471m,
Tracks:

3762, 39km
3763, 39km
2658, 33km
2670, 32km
3670, 30km
3441, 27km
3669, 23km
4185, 21km
3063, 17km
2657, 17km
Find Suggested Walks

Find hill, mountain, island, coastal feature.
Videos



Recent Contributions

Get Notifications

The Beara-Breifne Way Day5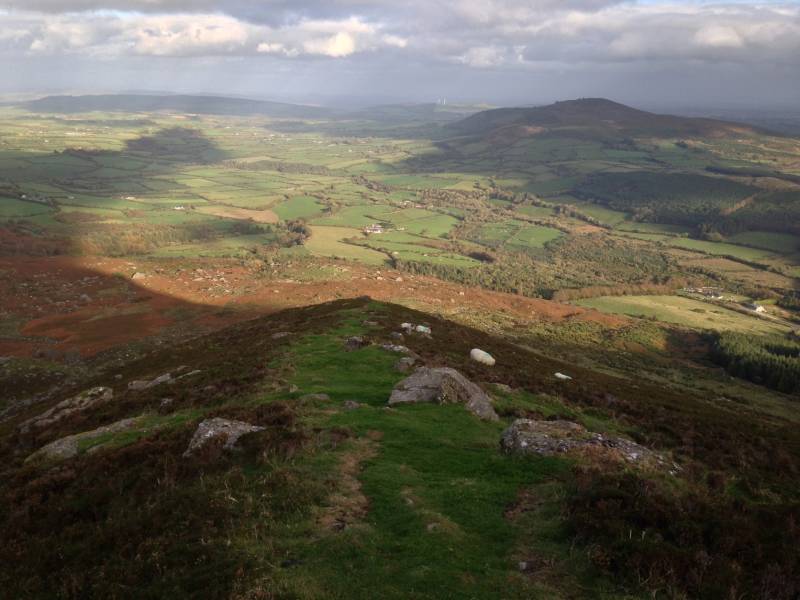 Day 5 we set out for Ballyvourney where some of us put our cupla focail to good use. Along this trail we came across many sites with standing stones and the old church where Donal Cam O'Sullivan and his famous troops camped and rested . We continued by the Bun Shidh Lann river which we crossed on two occasions and reached Ballyvourney in good time to see the match.
---