Welcome to MountainViews
If you want to use the website often please enrol (quick and free) at top right.
For more map options click on any overview map area or any detail map feature.
Detail Map Features
Showing 20 of a total of 87 items:
Knockboy 704.8m,
Caoinkeen 692.8m,
Knockboy North Top 651.2m,
Knocknamanagh 637m,
Knocknamanagh NE Top 625m,
Carran 604m,
Gullaba Hill 603m,
Carran South Top 567m,
Conigar SW Top 566m,
Conigar 566m,
Tracks:

2712, 45km
2706, 34km
3668, 27km
3100, 25km
3669, 23km
3359, 22km
4185, 21km
2687, 20km
4200, 20km
2683, 19km
Find Suggested Walks

Find hill, mountain, island, coastal feature.
Videos


Recent Contributions

Get Notifications

The Beara-Breifne Way Day4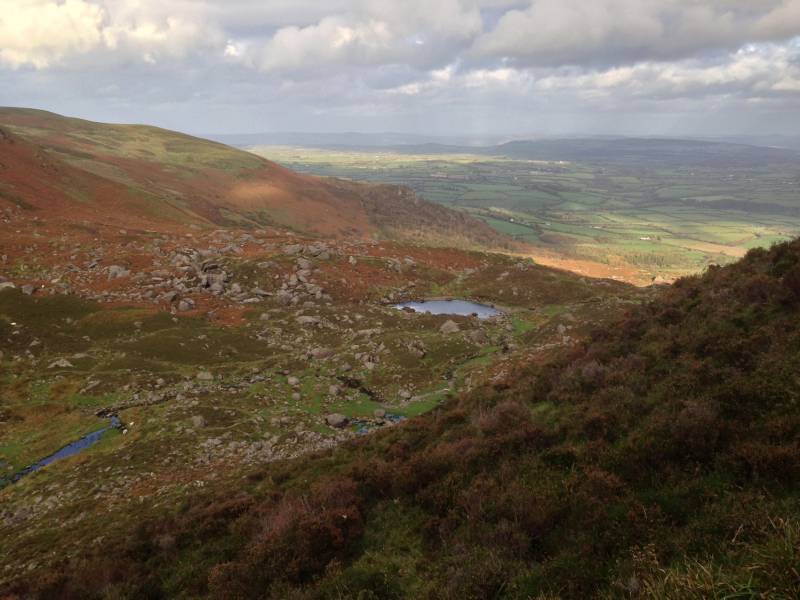 The Saturday trek started in the scenic village of Glengarriff. From here a short boat trip brought some of our members to the beautiful Garnish island. Others continued in the shadow of the Cabh Dudb mountain and over the Coomhola River, then into the valley of An Coinigeor, with views of the Shehy mountains to our right where we encountered a herd of Highland cattle. The days walk ended with weary legs as we descended to the glacier lake of Gougane Barra. We enjoyed our dinner in the views of this ancient religious setting.
---