Welcome to MountainViews
If you want to use the website often please enrol (quick and free) at top right.
For more map options click on any overview map area or any detail map feature.
Detail Map Features
Find Suggested Walks

Find hill, mountain, island, coastal feature.
Videos




Recent Contributions

Get Notifications

Cloghnagaune Summit and Stone Circle
This is a rather painful hill to summit from the obvious parking spot at the forest entrance to the south east. Following where others have gone I found myself wading through head high gorse to attain the top. There must be an easier way up, perhaps from the graveyard to the west.
Apparently Sam MacAlastair, sidekick to Michael Dwyer is buried in the graveyard.
It seems that this top may be locally known as Kilranelagh Hill.
To the east there is a stone circle at S935 892 which offers more interest than there is to be found at the summit area. There is also a rath near S932 891, but I was unable to locate the ogham stone marked on the OS.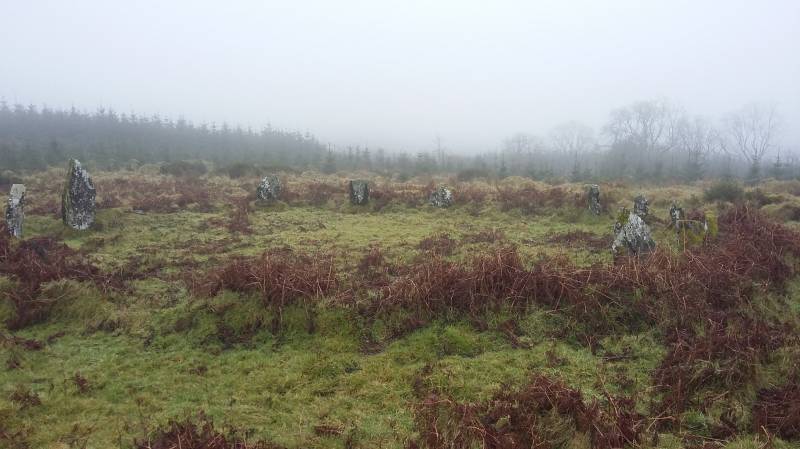 More info on the stone circle can be found here:
http://www.megalithicireland.com/Boleycarrigeen%20Stone%20Circle,%20Wicklow.html
---
No comments uploaded yet.