This was the longer (challenge) option on our second club walk with Na Sléibhte Hillwalking Club. As it's a club with 'A+' walks only, we offer our members two or three different routes with the same start/finish on the looped walks. There were at least five different routes taken on Saturday, each to suit whatever the walker wanted to do.
We were on the Galty's in October and the Mourne's are up next in December. We decided to keep our walking to the Eastern side of the Country up until February and the first of our linear walks will take place in April.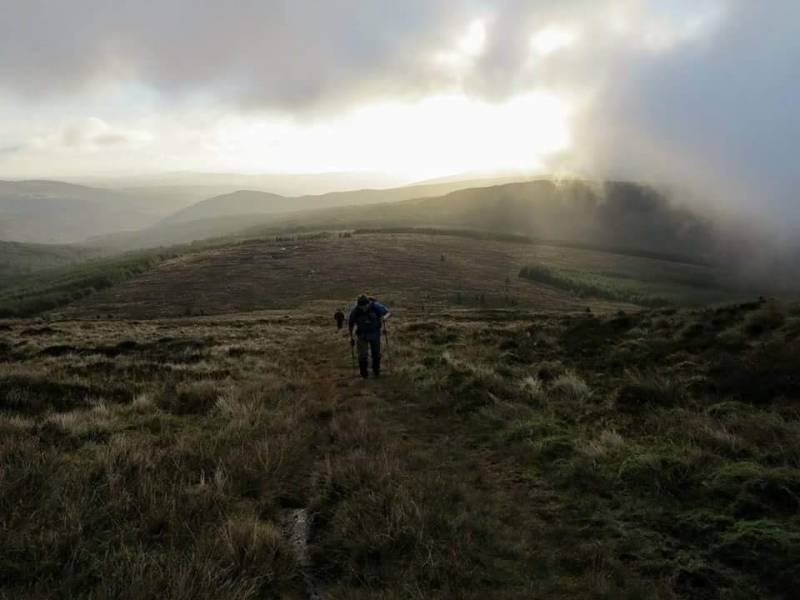 There were 13 on our first walk and 17 on the second. We're ready to walk at 07:00 and the early start appears to be working well. Start early, finish early - if you've a long drive home. The members appear to be aspiring insomniacs - it's either that or the excitement or adrenaline are rousing them out of the leaba so early.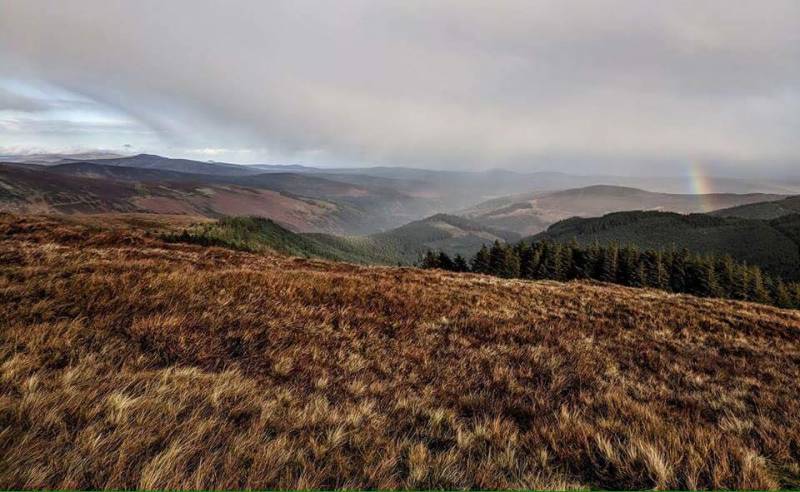 We start together, as we would do normally on a challenge, but everyone gets into their normal pace so the group stretches out as the day goes on. There's great comfort in knowing that the members can navigate and, basically, do what they like when they're out for the day.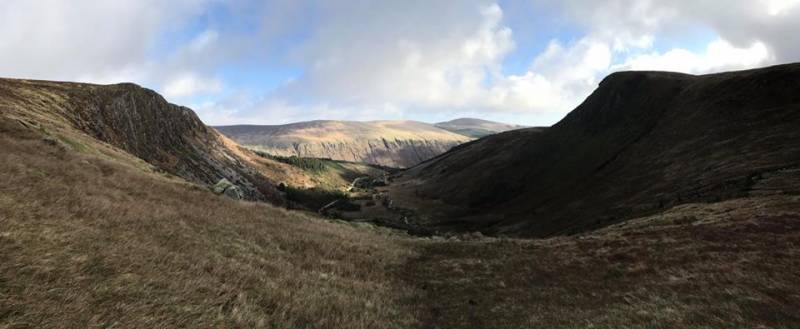 The feedback has been positive. For example, there were about five members that hadn't been to the Wicklow Mountains before. In addition, the routes we plan take walkers to glens and mountains that they wouldn't have visited on challenges.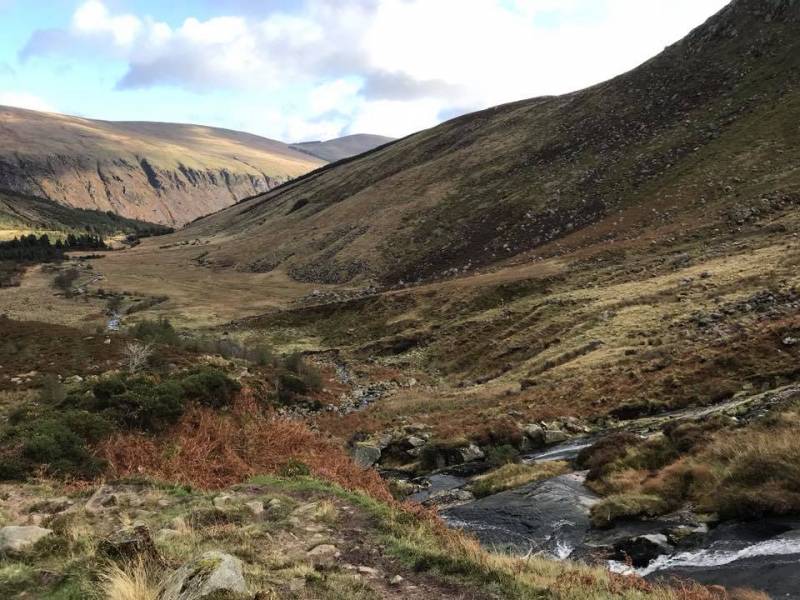 We have a club forum in the form of a Google+ account where walks/GPX files, ideas, advice and information are shared and that's working well. In fact, it's all moving along pretty nicely at the moment so we're happy about that.
Na Sléibhte Hillwalking Club.
Photo credits to Marzena and Ulla.

NB: If you're doing this route, find a different way off Carriglineen, unless you like stomping through furze. The 'normal' track isn't very visible this time of the year with the bracken.