Welcome to MountainViews
If you want to use the website often please enrol (quick and free) at top right.
For more map options click on any overview map area or any detail map feature.
Detail Map Features
Showing 20 of a total of 64 items:
Binn idir an dá Log 702m,
Bencollaghduff 696m,
Letterbreckaun 667m,
Binn an tSaighdiúra 653m,
Leenaun Hill 618m,
Knocknahillion 607m,
Letterbreckaun NE Top 603m,
Meall Cheo 578m,
Bencorrbeg 577m,
Barrlugrevagh 558m,
Tracks:

3307, 54km
2739, 41km
3401, 39km
3730, 31km
3640, 23km
2736, 20km
4045, 20km
1332, 19km
4532, 17km
4542, 17km
Find Suggested Walks

Find hill, mountain, island, coastal feature.
Videos




Recent Contributions

Get Notifications

A circuit of the northern Maamturks
Rationalising that at some point I'd be doing the whole Maamturks walk and wouldn't want to waste energy diverting to summits that aren't on the main route, I devised this way of tidying up the tops in the northern section. 'Twas a mucky day of mist and drizzle.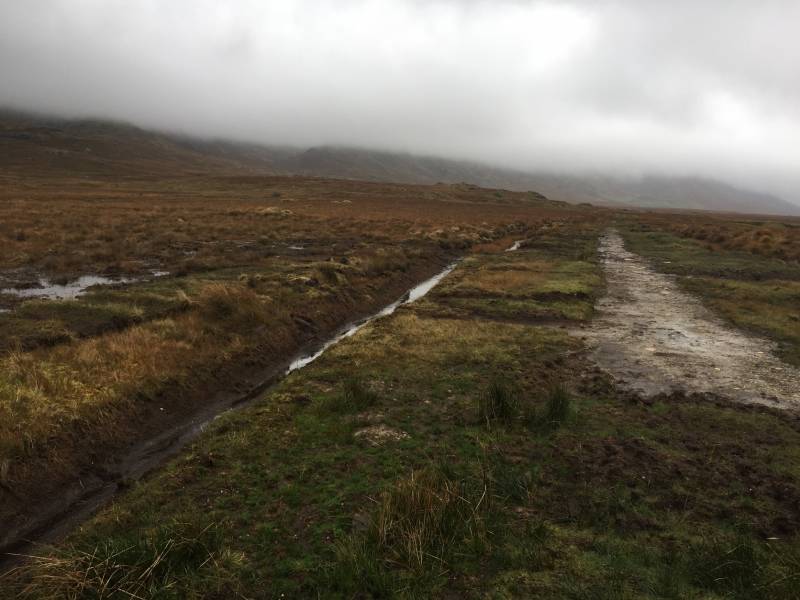 I parked at the forest entrace mentioned in the Búcán short summary, but took the Western Way south along the foot of the range. The objective was to join the ridge at Maumturkmore, but I went slightly further south along the Way, noting that there was a track marked doubling back to the foot of the stream falling from the pass. In practice this track was so manky and indistinct as to be next to no use at all, and I suspect that cutting this corner by heading straight for the pass when directly west of it wouldn't be any worse.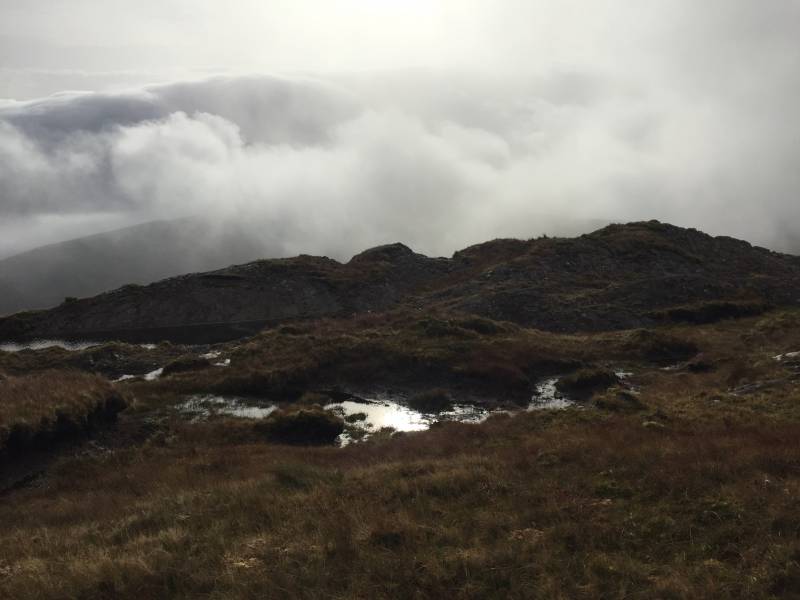 Anyway, once up aloft I followed the ridge somewhat arbitrarily through the mist, turning right at the top of the slope from the Col of Despondency to visit Leenaun Hill, going over the two minor tops to the north-west before crossing Búcán and making a quick descent alongside the fence to the Western Way.
---