This linear walk route starts from the north and includes the two Arderins and one Vandeleur-Lynam in the area. It starts up what looks like a Land Commission road developed for traditional turf cutting, which still takes pla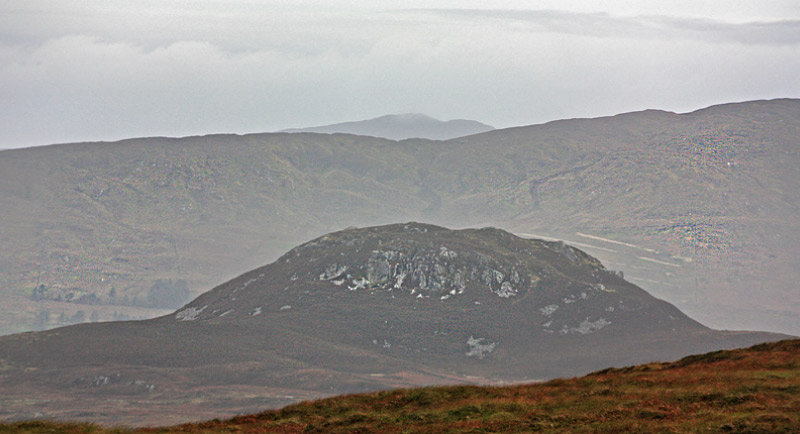 ce. The track was created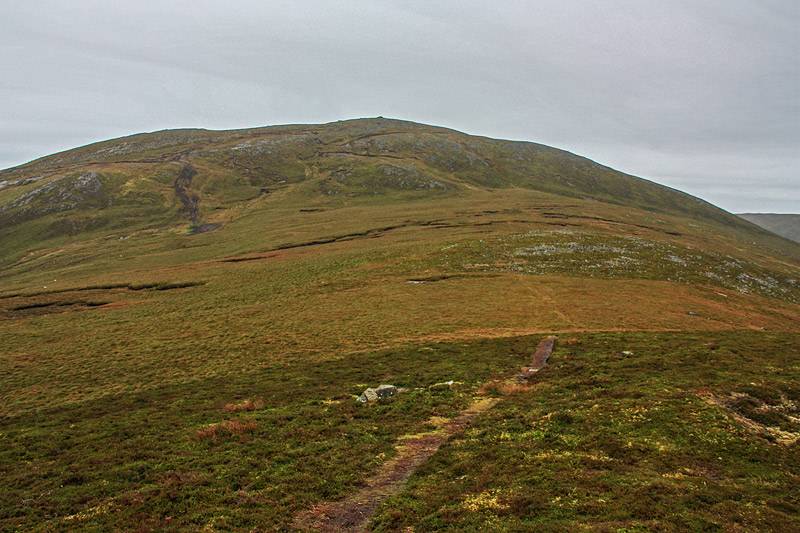 during a Mountaineering Ireland organised walk in Oct 2017 led by a very knowledgeable local club member who told us that much of the land we were walking on was commonage in which he had rights. For a comparatively short walk it makes very good use of the land.
In the shared track you will note that the first part of the track, from the public road, was fast. What actually happened was that the party of 14 travelled on a trailer usually used for sheep, pulled by a farmers vehicle. I kid you not. A first for me anyway.
The route proceeds first over Slieve Snaght scene of the 1825 experiments with limelight used for long distance measurements of the positions of mountains for the early ordnance survey. It then goes on to Slieve Main and back to the public road.