One of the best hikes I have had so far, a challenging out-and-back trip up the three Pics de Batoua (Main/SW Top: 3034m; Central Top: 3028m; NE Top: 3032m) via the Port and Pic de Cauarère (2901m).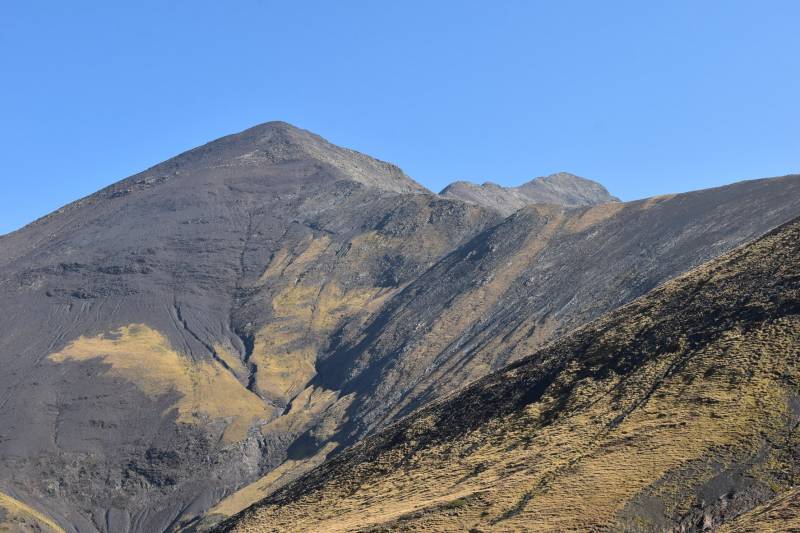 I started at the Hospice du Rioumajou, S of St-Lary-Soulan. The last 4km of the dead-end road turns into a gravel track but is okay to drive. I followed a yellow-marked trail before leaving it somewhere around the 2200m contour to follow an unmarked trail which rises gently along steep slopes to reach the Port (col) de Cauarère (2526m). The route then follows the main ridge up the Pic de Cauarère (2901m) and down to a col at 2853m, where the serious things begin.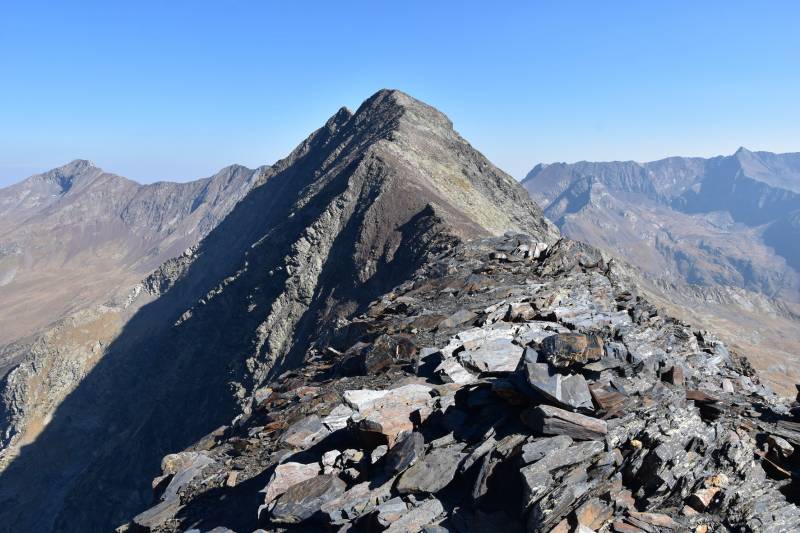 It gets nothing more difficult than a grade 1 scramble along a narrow, rocky ridge, but is a bit exposed and requires care after the long ascent. Needless to say good weather conditions are essential to enjoy this walk safely.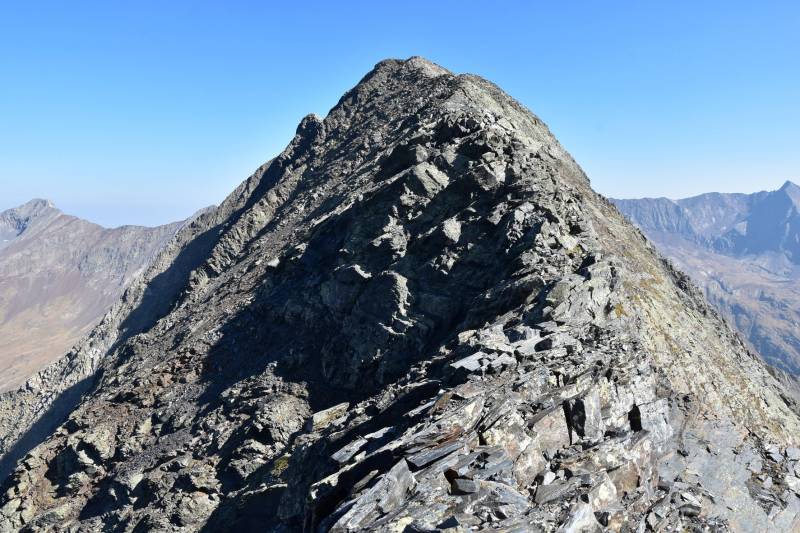 After the main top, the two other summits look as inviting and will also provide great entertainment, all the more because it has to be done both ways.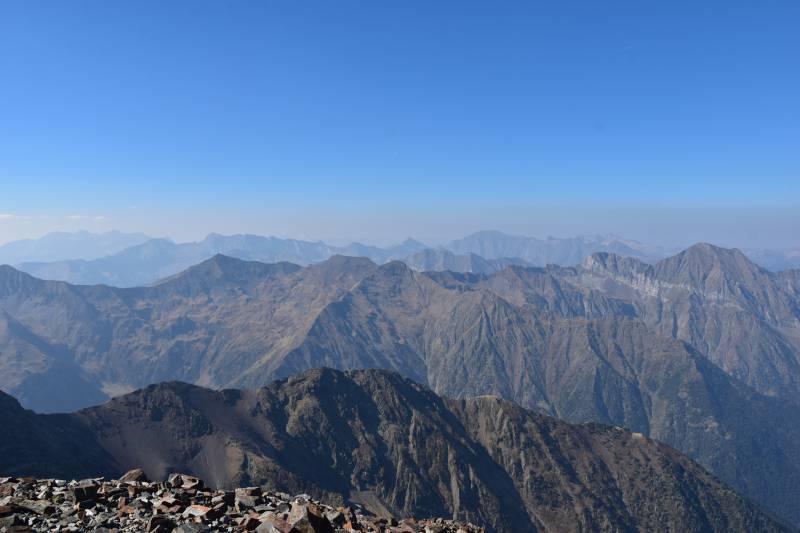 The vista along the ridge is stunning and becomes breathtaking as you reach the summits, this also being due to the fact that the main peak is the 10th most prominent +3000m summit in the Pyrenees (583m). I took the time to set the tripod at the main top and took many photos and videos. More pics on my FB page:
https://www.facebook.com/lonepeakbagger/posts/304482673362416