There's an owl on the road as I make my way to Cloghane. Never seen that before. Just standing there, looking at the oncoming headlights. It's around 7am and there's a car at Brandon Point before me. Someone decided to camp out just up from the parking area. Maybe it's the couple you see at 15:15 as they make their way along the track under Faill an tSáis.
Your logistic companion arrives and you make your way back to An Baile Dubh. There's a sign for Glenahoo Walking Trail at the start. There's room for a few cars to park about a km further along the road at Q 55329 111000. I knew nothing of this glen until today. I'm impressed. The kind of place you could get lost with yourself.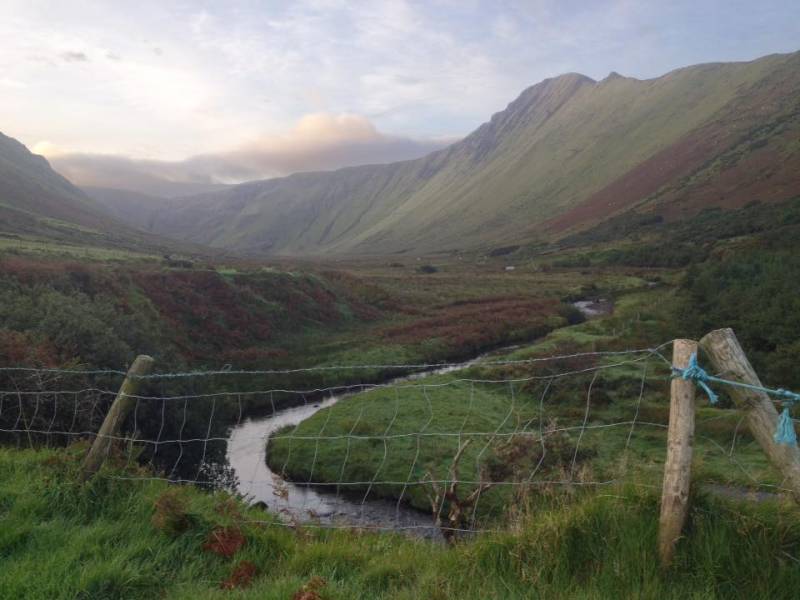 The North side of the palteau, where Siúlóid Gleann na hUamha meets it, is wet, very wet, so you make your way across to the South side and pick up a track under An Bhánóg Thuaidh. It's the Tom Crean in reverse all the way to Brandon from here. At the Connor Pass you've 14.5km done with 752m. Your walking companion parked their car here earlier and headed off towards Brandon Point. They're working on their fitness so 24km with 1,400m was enough to be getting on with today. A top up on the water and a sós beag at the car.
Fantastic views abound. A young couple taking a photo at An Bhinn Dubh, "Do ye want me to take one of the two of you, while I'm here?" "That'd be great. Thanks"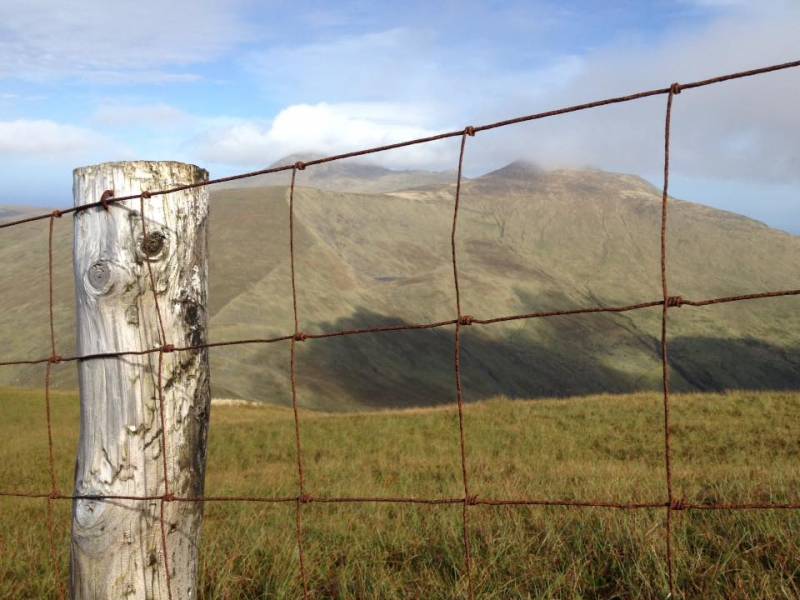 The cloud magnet, that is Brandon, is no different today. Seven or eight walkers huddled around the cross and their mate taking a photo. "Stand in there and I'll take one of the whole group" "Great. Thanks"..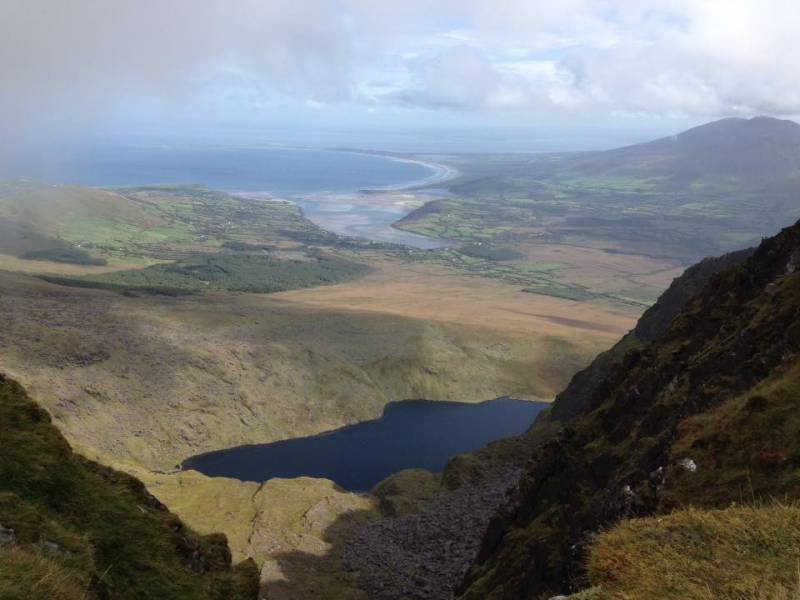 New territory now. I've never been to the North of Brandon. Drop 100m and the whole thing opens up again - Smerick Harbour, Ballydavid Head, Brandon Bay...the list goes on. Your co-walker starts telling you about Sauce Creek and you think they're mad in the head. You still don't believe them when you're looking down into it. By the time you get home there's a message with a link to an IT article written by Tony Doherty which states:
"An extraordinary landscape opens up before you - a 750m-wide bay backed by the cliffs - and it deserves its Irish name. "Sas" means a trap with a noose, and if you get swept in here in bad weather you won't get out.
A place more hostile to human habitation would be hard to imagine, yet three families farmed on a flat piece of land at the base of the cliffs during the 19th century.
The last family only left the bay in 1910, when, reportedly, a local midwife fell to her death on her way down the cliffs to deliver a baby."
Mad. That 'flat piece of land' is all but gone through erosion.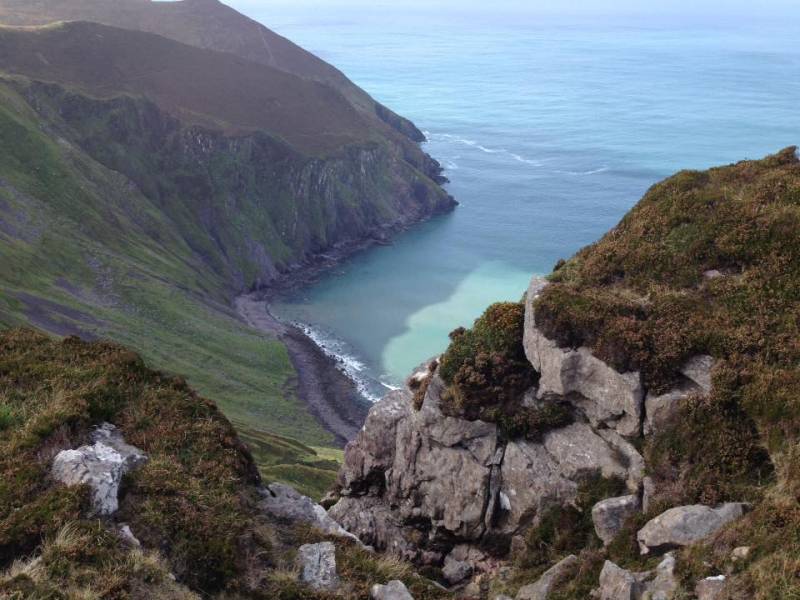 You're following Siúlóid an tSais now. A waymarked trail like no other. It's well marked, but Jesus is it wet. You leave it for a while to contour and avoid that last dip. It's rough wet ground but that's the cost of our most scenic areas.
Definitely up there with the best walks I've done. A mighty linear walk. One to do before you die, or at least before you feck yourself up through injury.