Welcome to MountainViews
If you want to use the website often please enrol (quick and free) at top right.
For more map options click on any overview map area or any detail map feature.
Detail Map Features
Showing 19 of a total of 39 items:
Lugnaquilla 925m,
Cloghernagh 800m,
Corrigasleggaun 794m,
Conavalla 734m,
Benleagh 689m,
Camenabologue SE Top 663m,
Mullacor 661m,
Lugduff 652m,
Lugduff SE Top 637m,
Tracks:

2484, 46km
2624, 40km
3643, 35km
2557, 27km
2334, 26km
1832, 24km
2498, 23km
3956, 22km
804, 21km
2059, 21km
Find Suggested Walks

Find hill, mountain, island, coastal feature.
Videos




Conditions and Info
Use of MountainViews is governed by
conditions.
General information about the site is
here.
Opinions in material here are not necessarily endorsed by MountainViews.
Hillwalking is a risk sport. Information in comments, walks or shared GPS tracks may not be accurate for example as regards safety or access permission. You are responsible for your safety and your permission to walk see
conditions.
Credits and list definitions are listed here
Credits
Art's Lough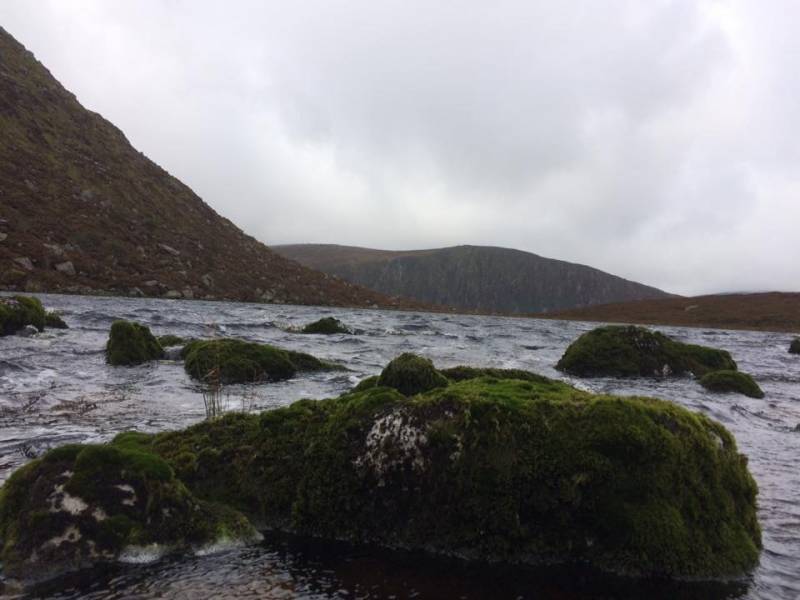 Art's Lough loop walk starting at Ballinafunshoge, lead by Harry Gibbons.