There are plenty of good reasons for the discerning hillwalker to make haste to the Nephin Beg range out in the west, but the Corranabinnia/Glendahurk Horseshoe is pre-eminent among them.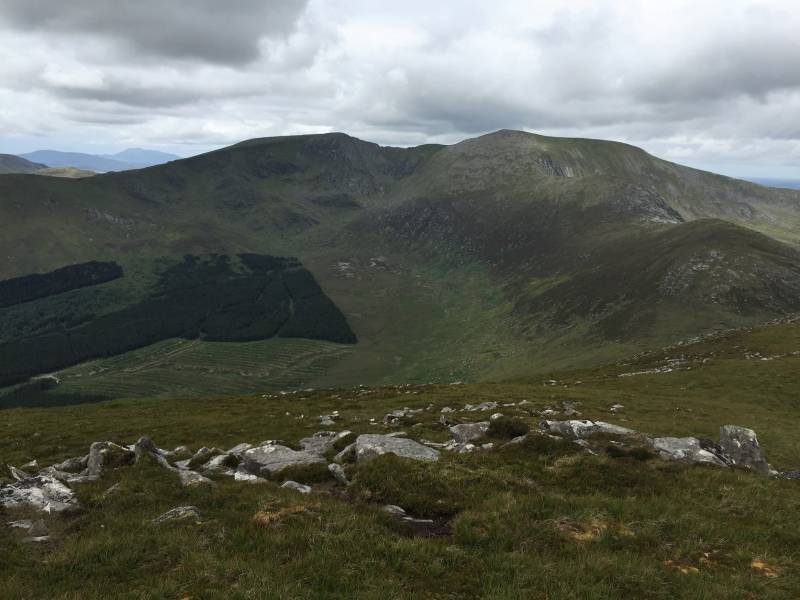 A minor road sneaks away from the N59 a few km out of Newport: there's a decent amount of parking but it's quite strung out. Initially the south side of the river is followed, before the long pull up to Bengorm. There aren't many paths on this walk but the going underfoot is rarely worse than 'steep', especially when you consider that some parts of the Nephin Begs have bogs that would benefit from the evolution of gills. The ridgeline makes a considerable drop beyond the summit before climbing over the slightly misleadingly monikered Bengorm NW Top. From here more straightforward walking takes you up to the highest point of the day, Corranabinnia itself. Throughout the ascent to this top the views are of ever-escalating splendour...for example you get to see the reverse of the much-lauded prospect over Clew Bay usually viewed from Croagh Patrick, and you won't need to fight for elbow room in its consideration.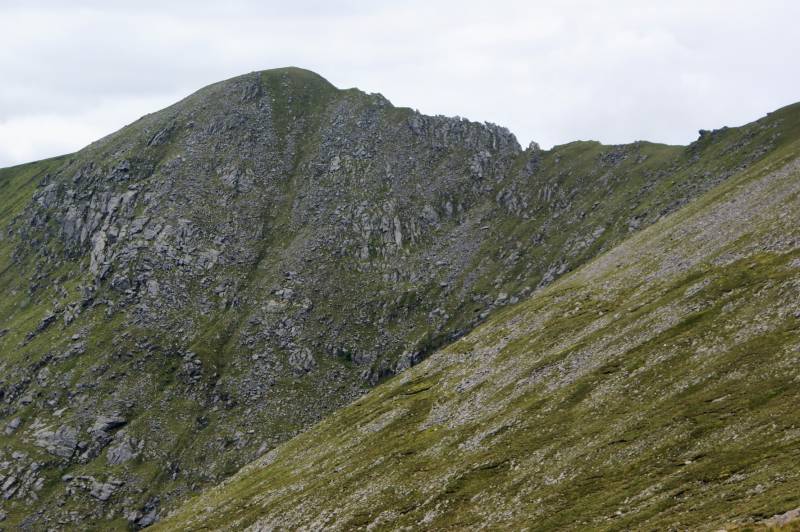 As the summit was neared the timorous pedestrian will have cast a worried glance over the conspicuous ridge that is tackled next, a jagged and tortured skyline leading to the SW Top of Corranabinnia. Following a steep descent to confront it this proves to give very entertaining scrambling over the crest, with easy bypasses available on the eastern (left) flank; one of very few examples of a knife edge in all of Ireland. It ends all too soon at the SW Top, from where the sight of the familiar landmarks surrounding Westport is balanced by the profound and empty wilderness to the north and west.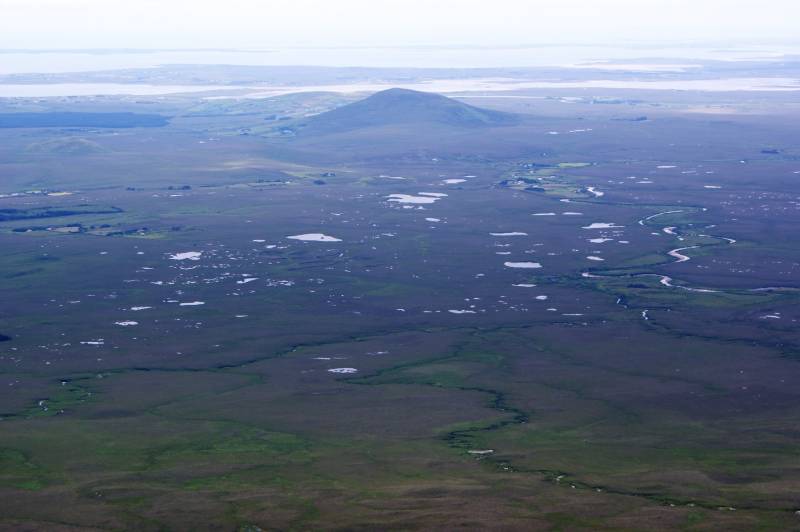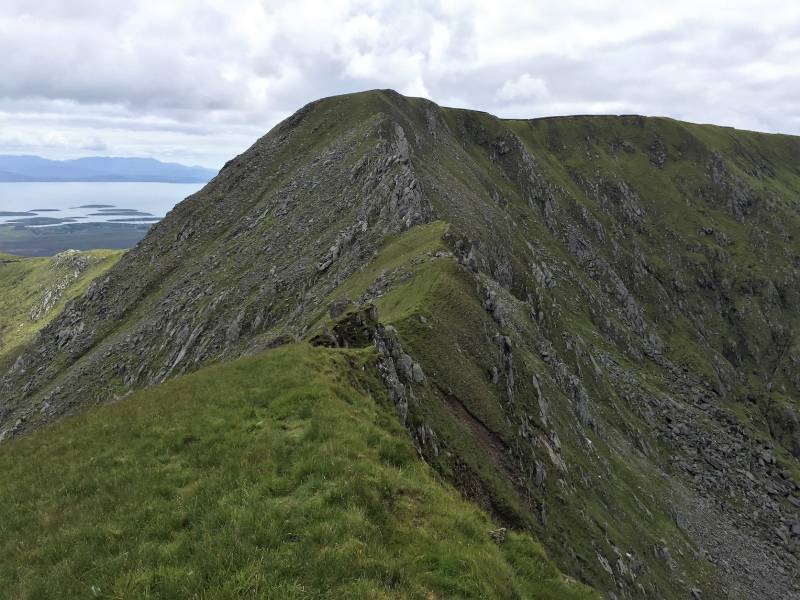 From here an easy descent leads south down the spur bounding the west side of the glen: lower down it's relatively straightforward to pick a way down to forest roads at valley level to return you to the start.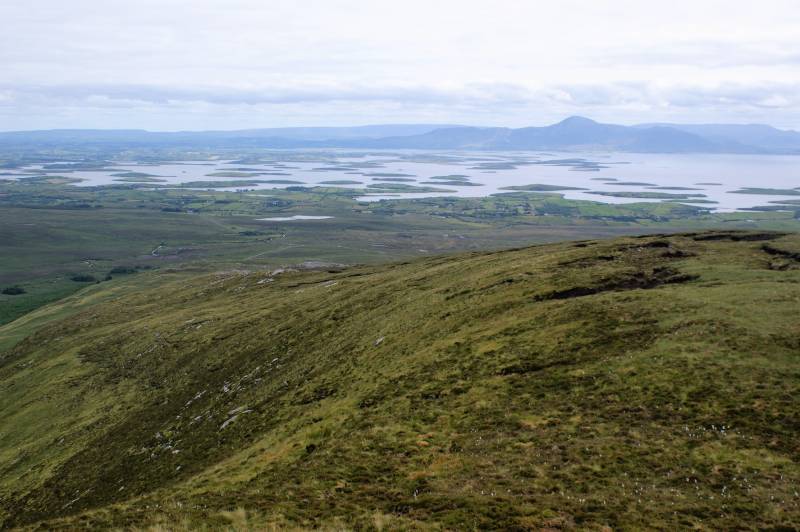 Without a shadow of a doubt this is one of this island's top 5 hillwalks, and there's a fair chance you won't see anyone else while engaged in it. Such are the joys of being on foot in Ireland's hills.