I had a fair idea that this walk would push me to the limit. Do the Maamturks and then do the Joyce Country (in reverse from Leenane) on the same day.
Yes, your biggest climb of the day is right after you finish the Maamturks traverse.
The body felt good after the Galty and Comeragh Challenges so I knew there was a a big one in me. So, I checked into the Leenane Hotel for two nights. The forecast looked good for Tuesday.
By the time I got to Cruiscín I had amassed eight faults. The left leg found a 12 inch hole and a nice pool of water within that distance. On the way up Corcóg I thought the top was clear and I was going to be lucky. Didn't happen, I couldn't see a thing for the whole of the traverse. Made a navigation blunder at Loughaunnagrevagh and did a U turn.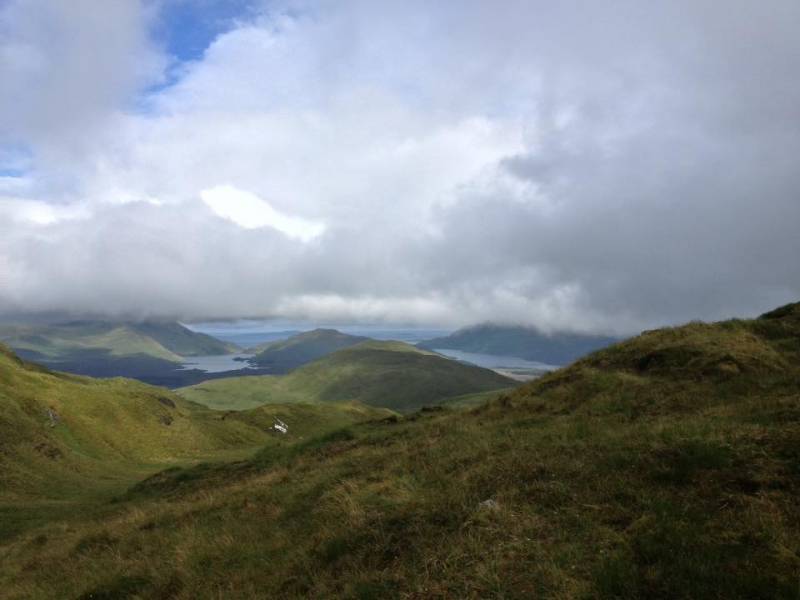 Coming off Leenane Hill I had my first low point. I was looking across at The Devil's Mother covered in fog and wondered what I was at. Greasy rocks and wet ground for the day.
Daniel Mills had agreed to join me in Leenane for the second leg of the walk so, however much I wanted to cry 'Stop', I knew couldn't really call a halt at that stage. A break for about a half an hour and a change of boots and socks, they were soaked and heavy. It's small things like this that distance your mind from the lows.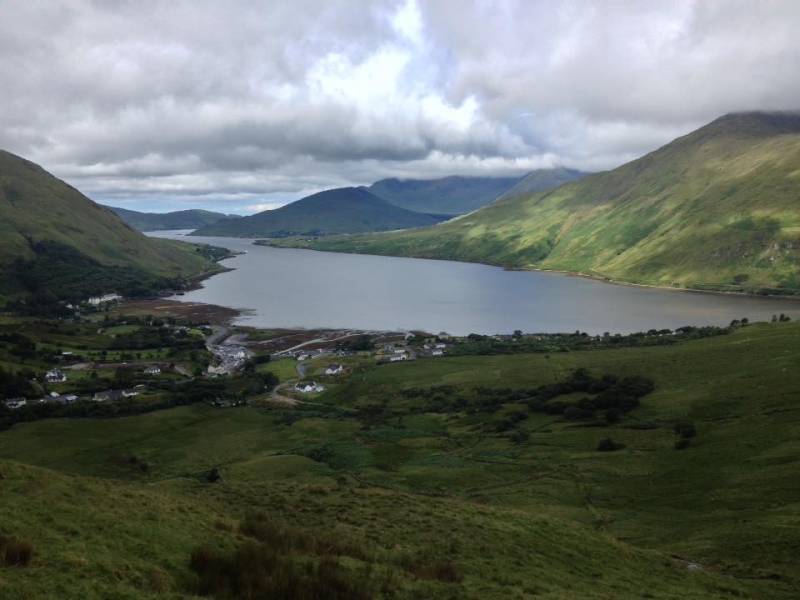 Struggled to the summit of the Devil's Mother but started to feel a bit stronger after that. You've 35km and 3,112m gain done by the time you reach this summit. Another 33km to go with only 1,364m height gain. Carried on and decided that if I got to Finny I could exit if things weren't going well. That continued for the day, kept thinking of the next place I could end the walk. The left knee had enough of the 4,000+m of descent after coming down the steep Bunnacunneen and was looking for a bit of mercy.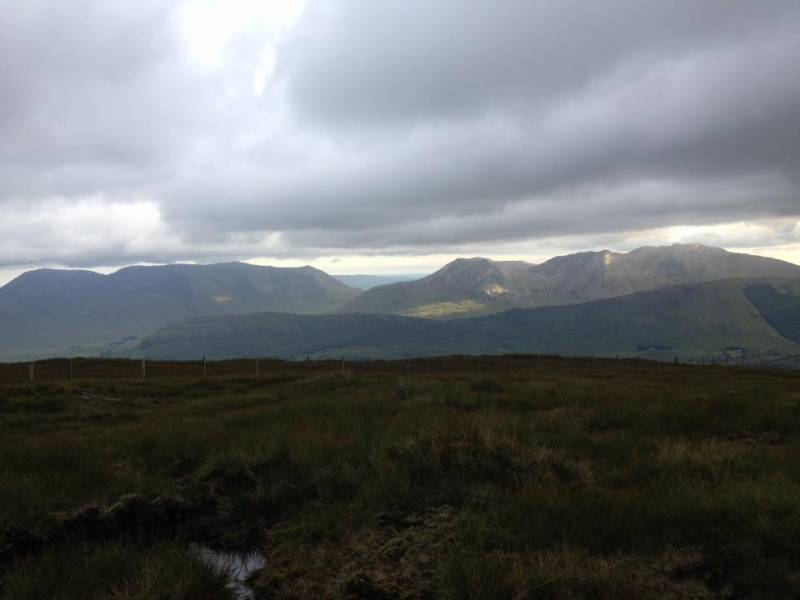 The intention was to finish the route to Leenane, the way we left it, but Daniel suggested an alternative and we went for it. The knee, the fading light, collecting my car at Corcóg and getting back to the hotel for my room key were all factors.
Finished the walk in Leenane but definitely the hardest thing I ever did. Didn't take too many pictures as I just wasn't in the mood and weather didn't permit. Very fortunate that the sun didn't break through. I just don't think I could have handled the heat too.
One badger, one hare and two plovers seen over the day. No other walker.