This short 'walk' combines a visit to a famous beauty spot / climbing area with a slightly undistinguished summit.
Black Rocks is signposted from the road south out of Cromford. I parked in the lower Pay & Display (£1.40 for 2 hours at time of writing, easily sufficient unless you're doing roped climbing, I'd wager). I wandered up the steps and wide path under the east end of the rocks, stopping to admire the shallow groove of Gaia, a legendary heart-stopper of a climb...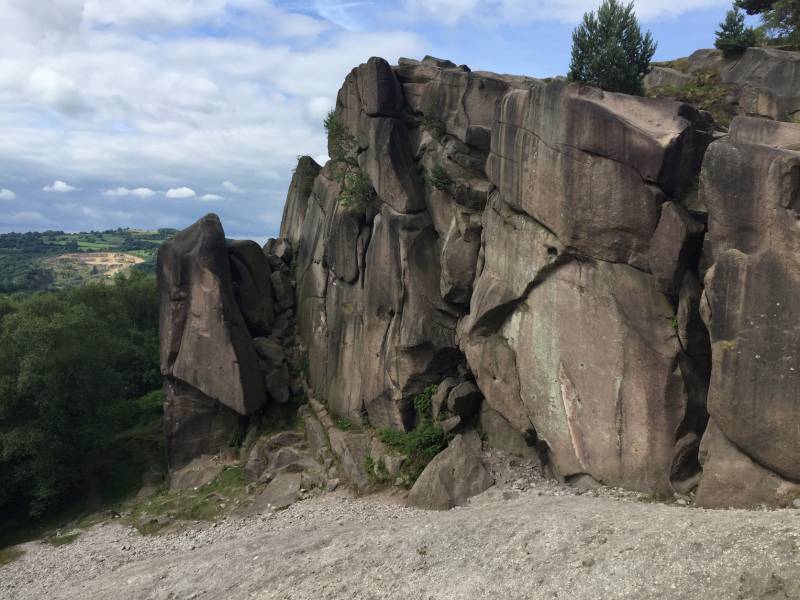 It features slightly more dramatically here...
https://www.youtube.com/watch?v=kK7DfNZLK9E
Anyway, I walked under the detached outcrop of The Block into the woods, before picking up a trail leading easily south to Bole Hill, a summit somewhat spoiled by a nearby transmitter and a view whose most prominent feature is a large quarry.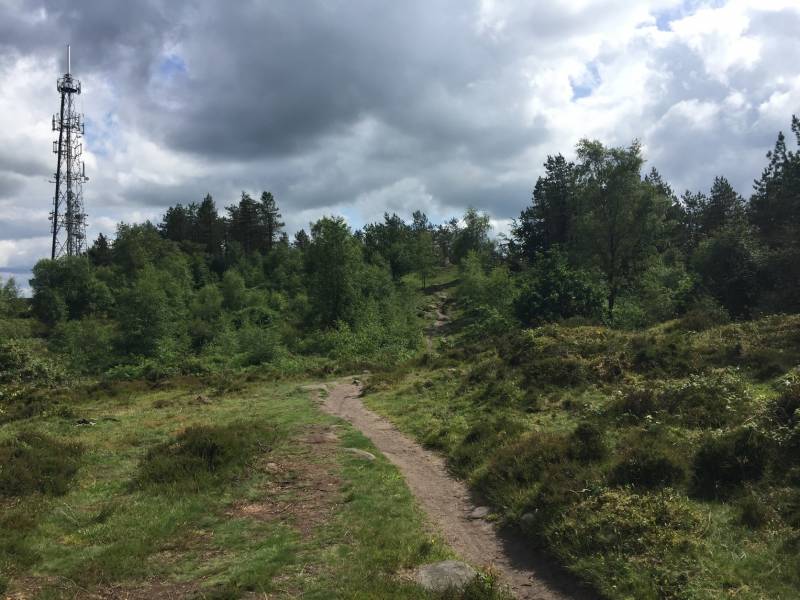 I continued onwards on the marked Blue trail before cutting a corner to avoid some cows on the path, and picked up the path running back under the rocks. From here I just wandered in and out of the rocks like a common or garden tourist, and fought a generally losing battle with some classic climbing routes from the 90s.
Unfortunately, by that I mean the 1890s.