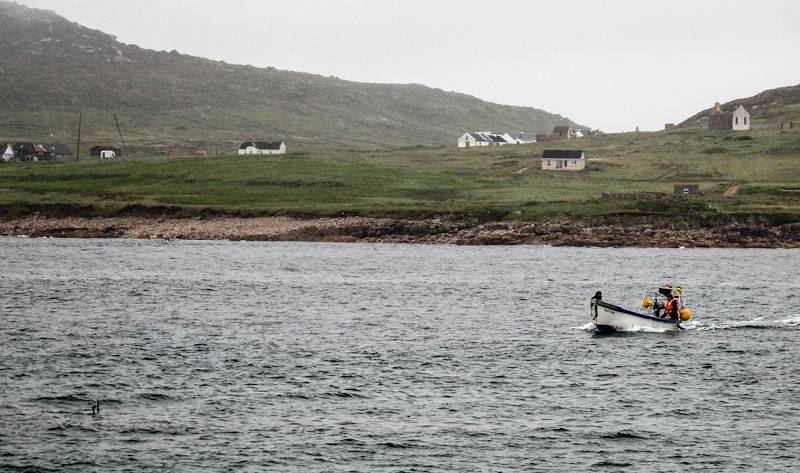 This was a trip around Owey in June, with generally poor weather including an hour long shower.
Owey can be reached from Cruit Island which is connected to the mainland by road.
When we were there the island was deserted despite the 20 plus holiday homes except for Dan, the very helpful boatman.
You rapidly leave the houses when walking around the island and find yourself on rough ground with sea battered granite cliffs.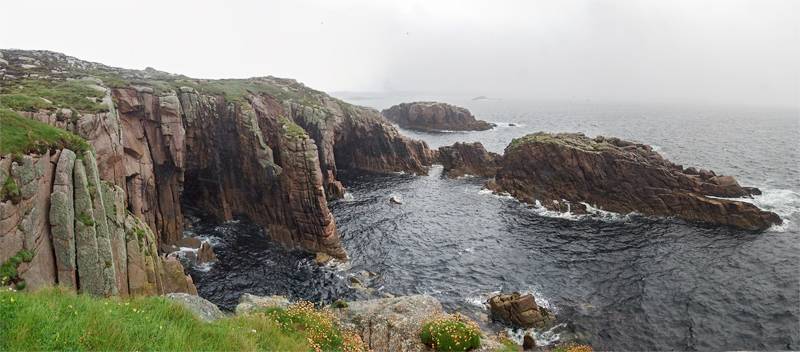 There are subsidiary islands all round the coast of Owey. Many are rocky outcrops or tors more or less devoid of vegetation.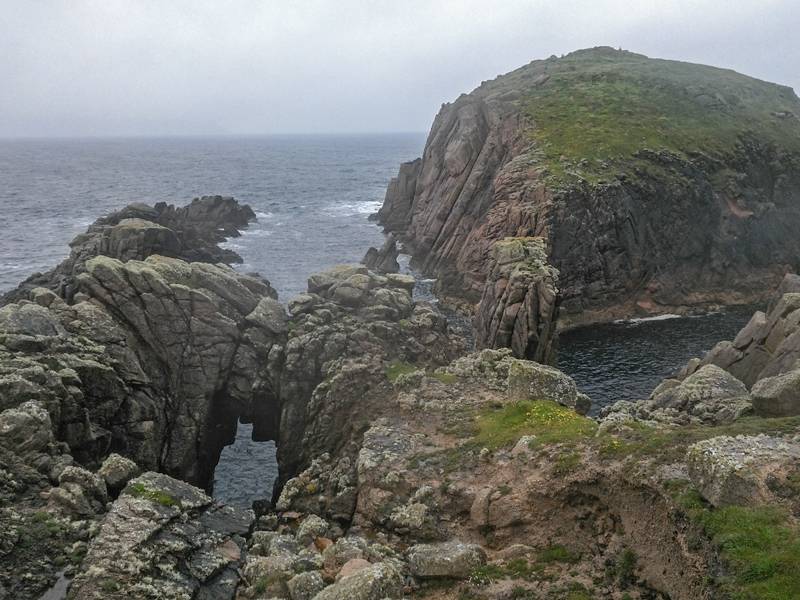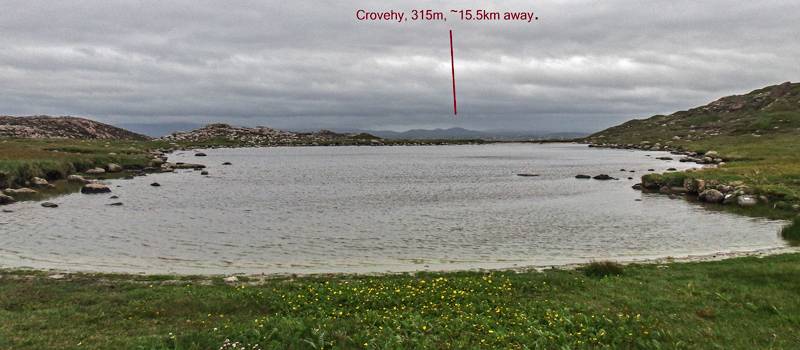 One of these islands has a name and indeed is listed in MV. It is Torglass. This island does have vegetation on it as its name would suggest. It would require a boat, ropes and calm weather to reach Torglass.
All around are birds, many perched apparently precariously on rocky ledges.
All and all this is a superb trip, like anywhere it is better in good weather but we enjoyed it despite the rain.