The forecast was for heat, so I said I'd have an early start. Down to the base layer by the time I got to The Gap at 06:23 and the first beads of sweat rolling from the forehead. Heat and weight are no friends of the challenge hillwalker.
The route is pretty well walked as there are distinct tracks most of the way around. When you lose them, it's rough walking. You'd want to be in love with contouring [I'm not] to do all of this but it's no harm to do it on a good day in case you need to on a bad day.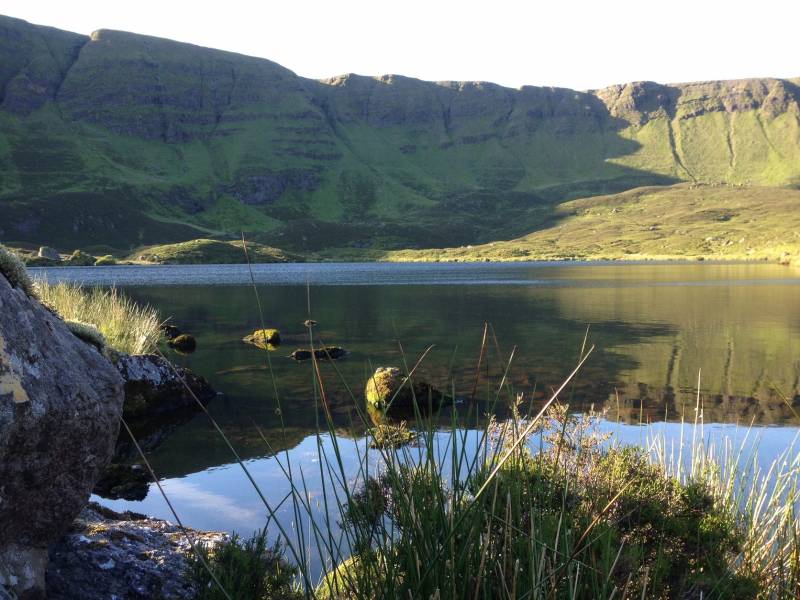 My descent to Coumtay is a test of the knees but the ground was dry so no slips. Probably much easier to follow the spur down to 500m and contour in.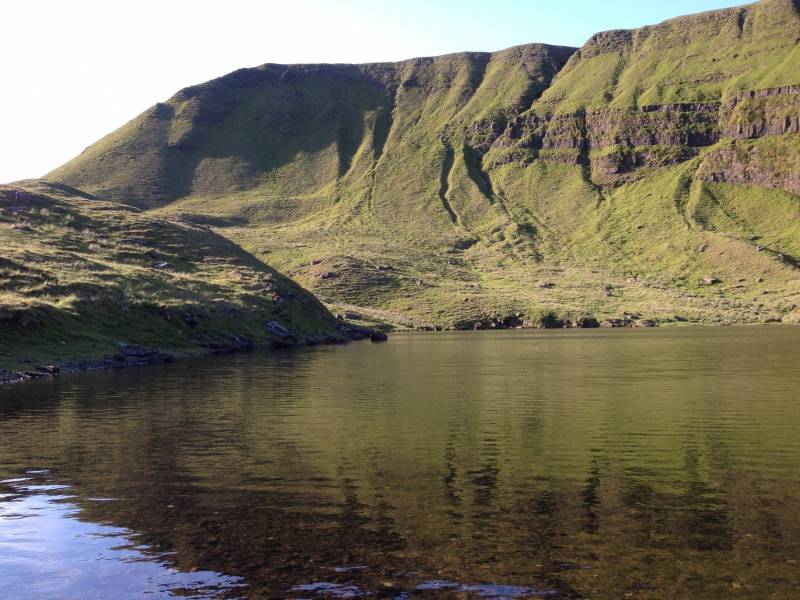 The area around Foilanprisoon was new to me and I contoured into Fauscoum a little too low. The track (exaggeration) I took was skimpy and necessitated climbing up the face when I was 300/400m in, to join up with the more distinct one on the back wall.. There's a more defined track going into the coum at around 700m.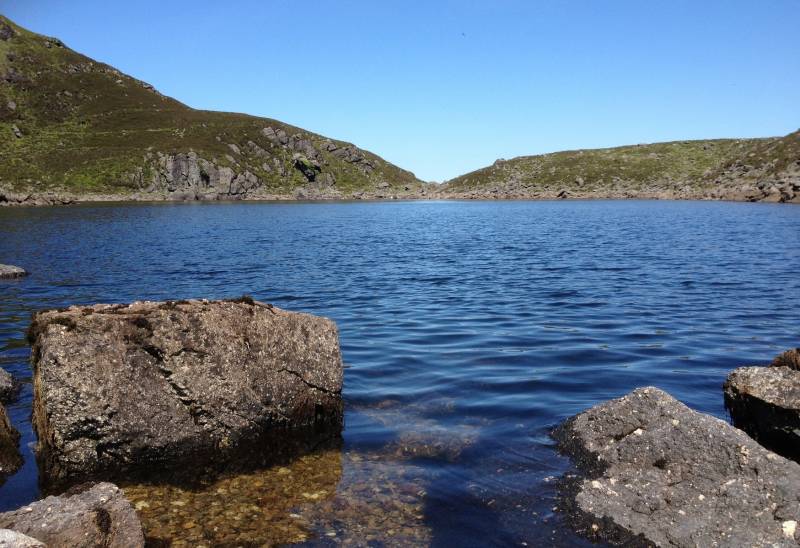 I probably could have made my life easier by going around the other side of Crotty's Lough and my contour height out of it was too low. The bracken is getting thick so the tracks are disappearing from clear sight.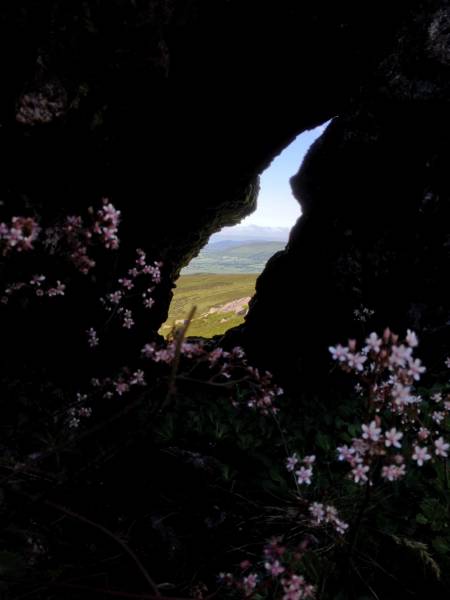 My original intention was to take in Coumduala and Mohra but I just didn't feel right, so I cut it short. I'll do it a bit different the next time and pick a cooler day.
Beautiful walk all the same. We spend most of our time looking down on the lakes but it's nice to visit every now and again.