The FaceBook invitation was open to anyone who had registered for or participated in the Fei Sheehy Challenge. A good long tough walk in Kerry that was on my 'to do' list. Okay, you're never going to get a stampede of volunteers for a walk like this, but there are always a few who want to go further or higher (in terms of height gain) that they've gone/done before.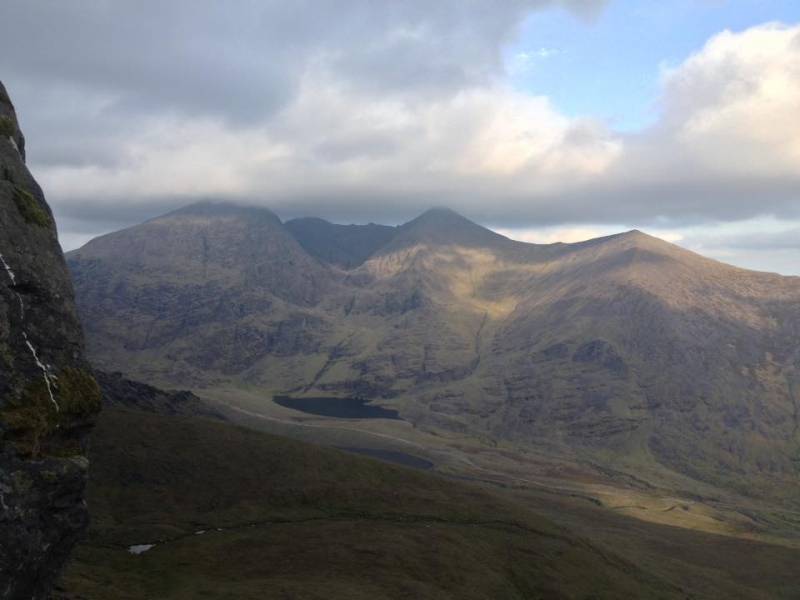 The early day was cool with some rolling mist along the tops of the Reeks. The rest of the day was warm, very warm at times. You're watching what you're carrying for a walk like this but it's hard to nail the gear with the varying temperature and conditions. Water is weight but there are a few streams to top up from until you get to halfway. My final refuel was at The Climbers Inn when the sun was beating down on us. If you weren't feeling well you could take the Kerry Way back to Glenbeigh from here.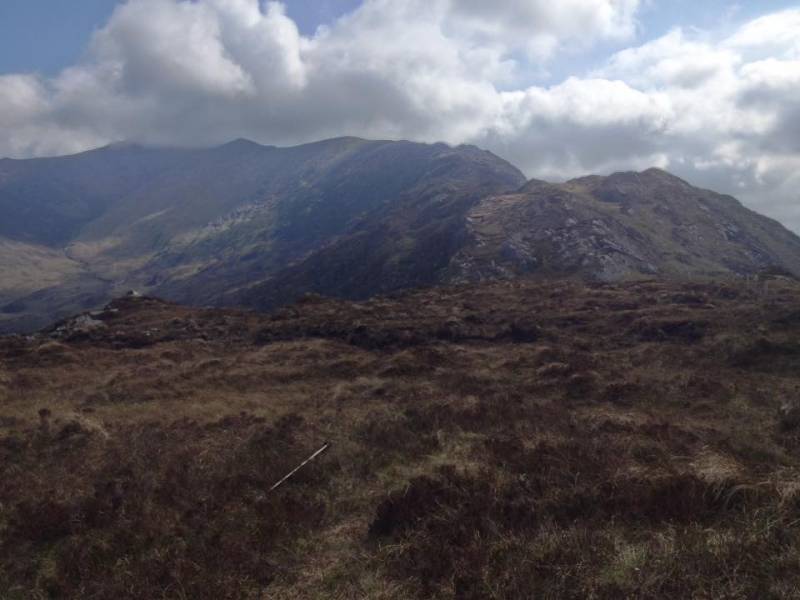 Access to the mountain from just after Bealalaw Bridge was exploratory. There was a house at the top of the track from the road that we took so rather than walking through we backtracked a small bit and walked around to the right of it. I'd say, on a bad day or after a lot of rainfall, the ground around here would be fairly sticky and sap the life out of you so we were lucky with the day.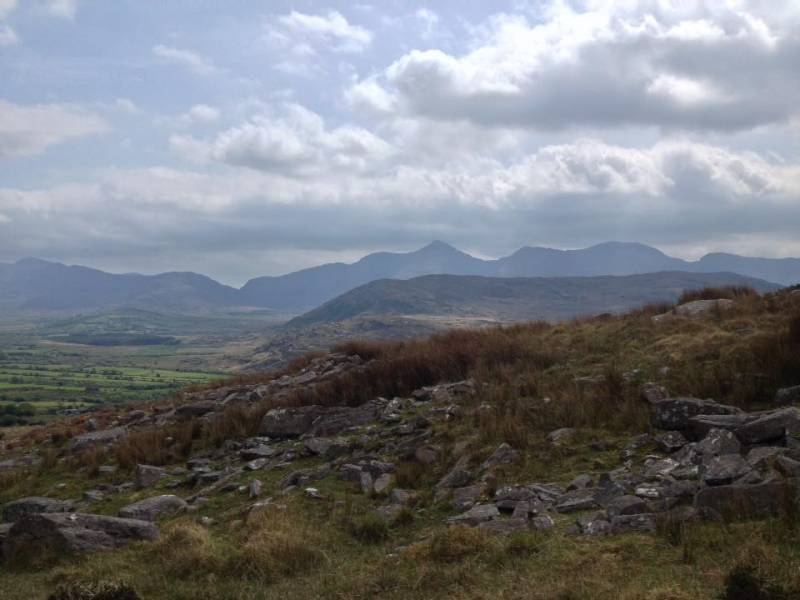 It get's tough from here. If you're hot and/or tired, Colly East will always look intimidating but looking beyond it to Colly might cause you to drop the head. The lads hadn't been up here before so it had to be bagged. On another day I would have taken the line of least resistance from Colly East to Meenteog SE Top.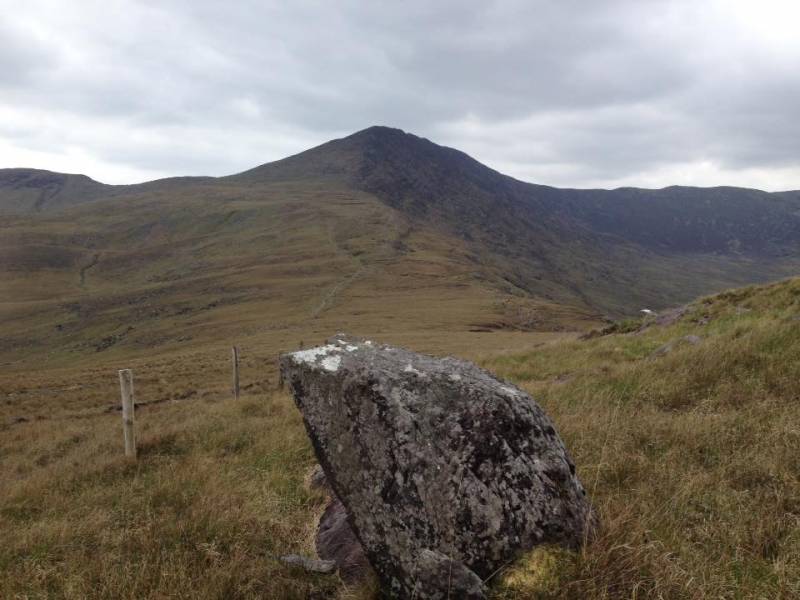 You've 14km to go by the time you reach Coomacarrea and it's an intimidating view to Beenmore, around the horseshoe. I don't mind admitting that this was one of the tougher walks that I've ever done. A combination of heat, pace and not having enough to eat contributed to that. They were mistakes, but lessons. Had sought, and was given, permission to leave my a car at the shop at the walk finish..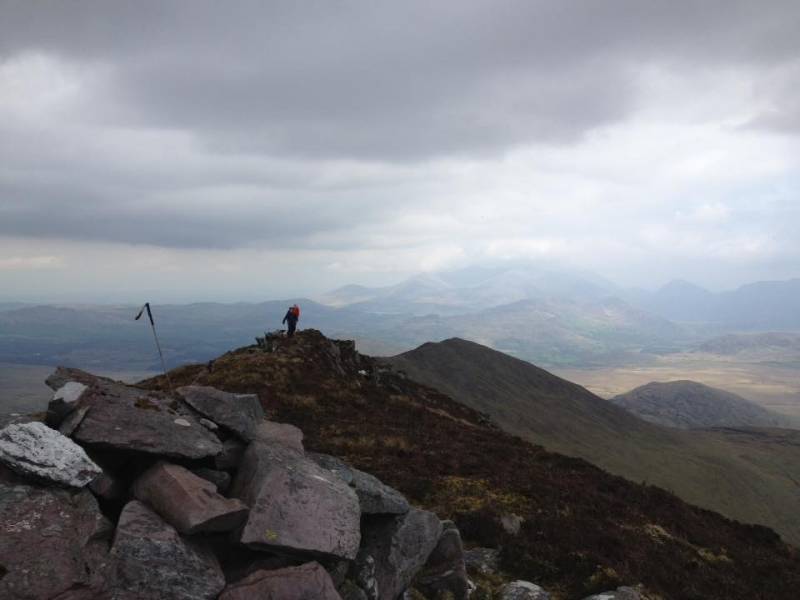 The lads are doing 'The Lug' and they'll have no fear of it after this walk.