Welcome to MountainViews
If you want to use the website often please enrol (quick and free) at top right.
For more map options click on any overview map area or any detail map feature.
Detail Map Features
Find Suggested Walks

Find hill, mountain, island, coastal feature.
Videos




Recent Contributions

Get Notifications

Slievekeeragh Hill
(We did start from the Mamore Gap road).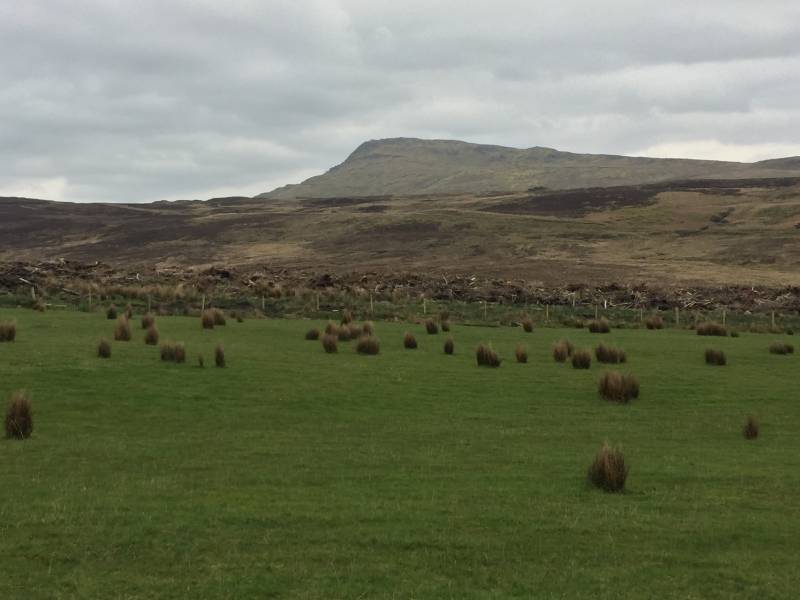 Slievekeeragh Hill is an outlier of Raghtin More, minor enough to have not been listed by MV prior to the Binnion rule revision, but major enough to barge its way in afterwards. As such it needed tidying up, and thus having looked at Garmin's route from the east I decided upon an approach from the south-west. I had previously come this way on a full traverse of the ridge so I was familiar with the track constituting most of the route, and this also bred the knowledge that there would be no problem bringing Indy along with me.
We left the car at the obvious parking space a couple of hundred metres past the junction of the road and the track leading north-east towards the valley head. This undulates easily in a vaguely upwards trajectory for a few kilometres; it makes a brief flirtation with the headwall before vanishing in a melange of heather and bog. A gently rising line led straightforwardly to the col between Slievekeeragh and the main ridge, from where the steepness of the final 100m is very apparent. A few minutes of turf clutching and paw scrabbling led to jaffa cakes (me), sliced ham (Indy) and glory (neither of us, really). The views are fine but inferior to those from the ridge itself; said ridge does look rather alluring from here mind you.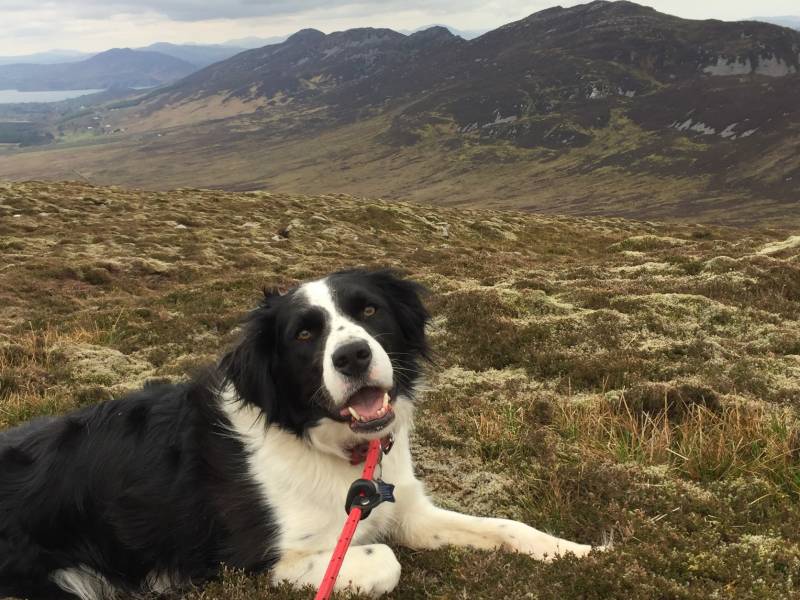 ---
No comments uploaded yet.