Training? For what? Oh I don't know. The next big thing that hillwalking life throws at you?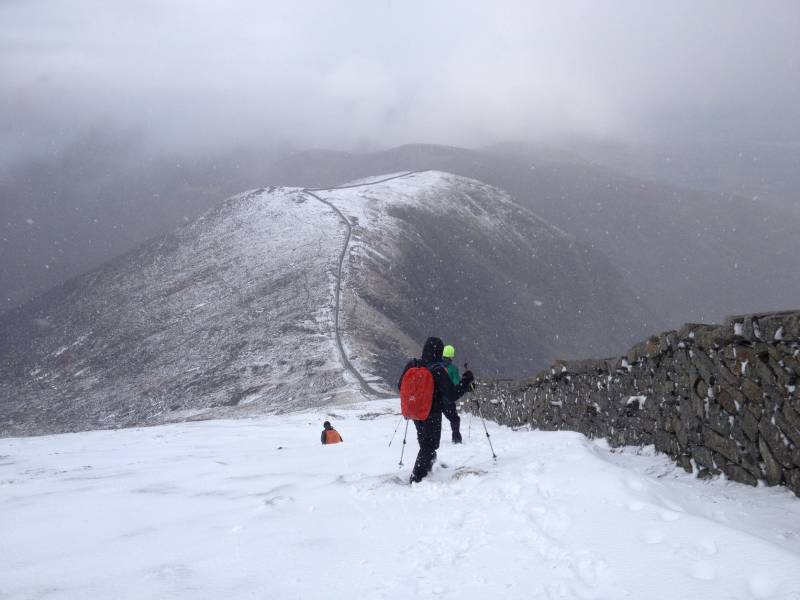 This was tough. Well at least, I found it tough anyway. Daniel came up with a 20km track and muggins here decided that we should add a bit on to it. No point in travelling all that way up from Tipp and not do 25km.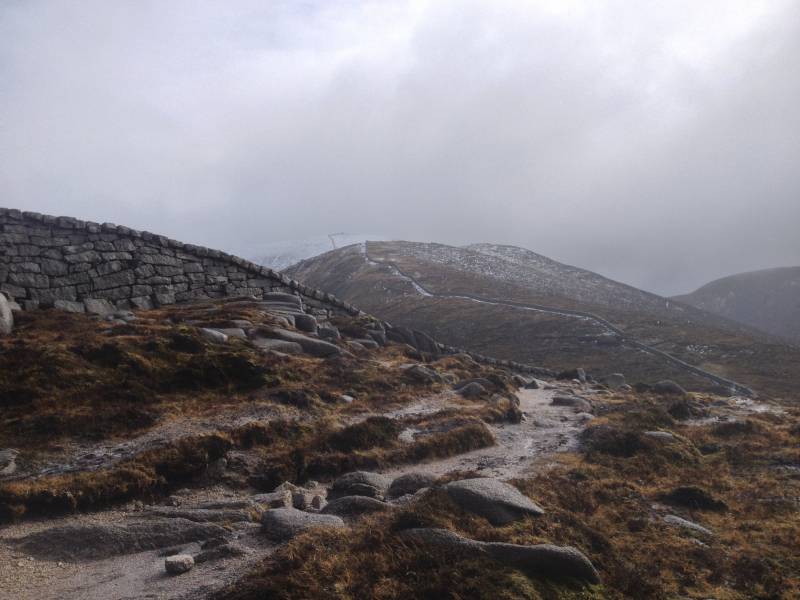 The rain started as we set out. This turned to snow as we were heading up Donard. Descents were slow and as the day went on, ascents were slower.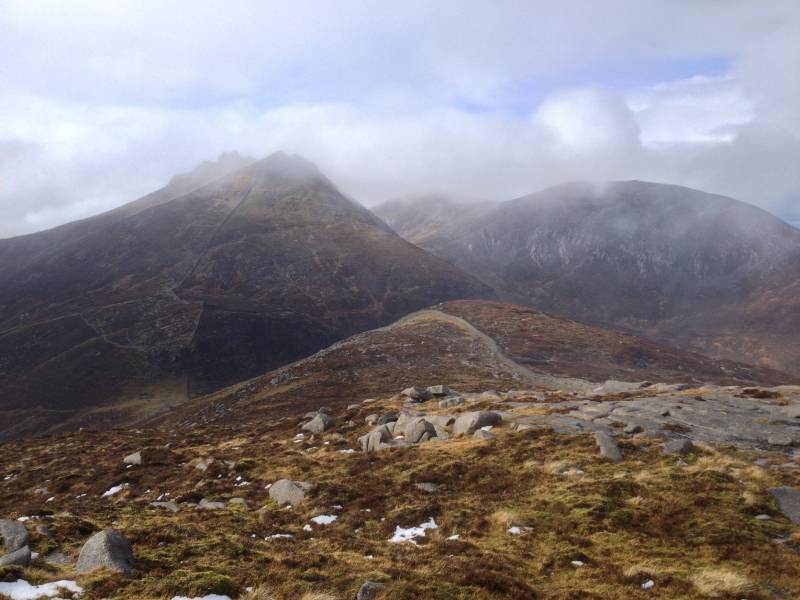 I think it's fair to say that the Mournes psyched me out of it yesterday but I'll just have to spend more time up there to familiarise myself with the place. This was only my second visit to the Mournes.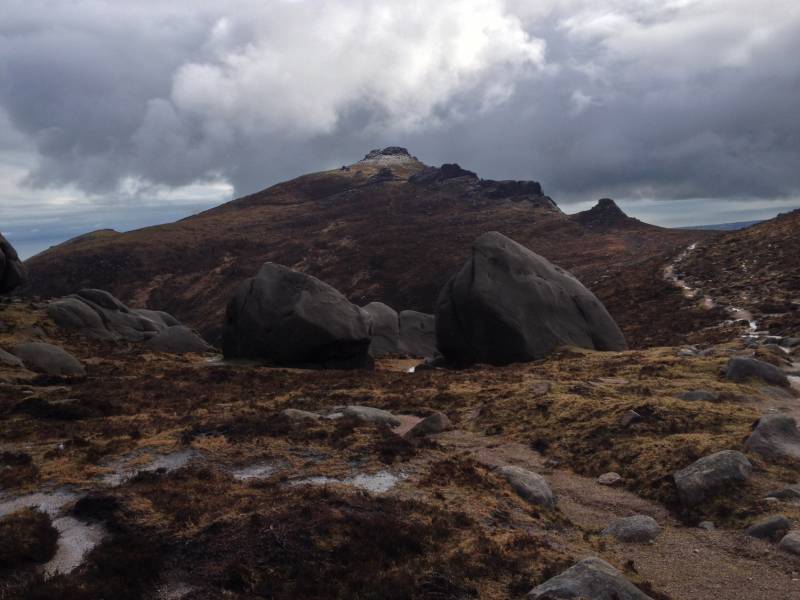 Last time was to do the Mourne Wall Walk in 2013 (?) when I was following a few lads from the club around the place. Should have been paying more attention.