Welcome to MountainViews
If you want to use the website often please enrol (quick and free) at top right.
For more map options click on any overview map area or any detail map feature.
Detail Map Features
Showing 20 of a total of 65 items:
Slieve Donard 850m,
Slieve Commedagh 767m,
Slieve Binnian 745.9m,
Slieve Bearnagh 739m,
Slievelamagan 702.2m,
Slieve Meelbeg 701.9m,
Slieve Bearnagh North Tor 680m,
Slieve Meelmore 680m,
Slieve Binnian North Top 678m,
Slieve Binnian North Tor 670m,
Tracks:

2672, 38km
4124, 32km
3076, 31km
3423, 25km
2815, 25km
3381, 23km
668, 21km
3052, 20km
3258, 20km
3827, 19km
Find Suggested Walks

Find hill, mountain, island, coastal feature.
Videos




Recent Contributions

Get Notifications

Conditions and Info
Use of MountainViews is governed by
conditions.
and
Privacy Policy
General information about the site is
here.
Opinions in material here are not necessarily endorsed by MountainViews.
Hillwalking is a risk sport. Information in comments, walks or shared GPS tracks may not be accurate for example as regards safety or access permission. You are responsible for your safety and your permission to walk see
conditions.
Credits and list definitions are listed here
Credits
Mournes - Training
Training? For what? Oh I don't know. The next big thing that hillwalking life throws at you?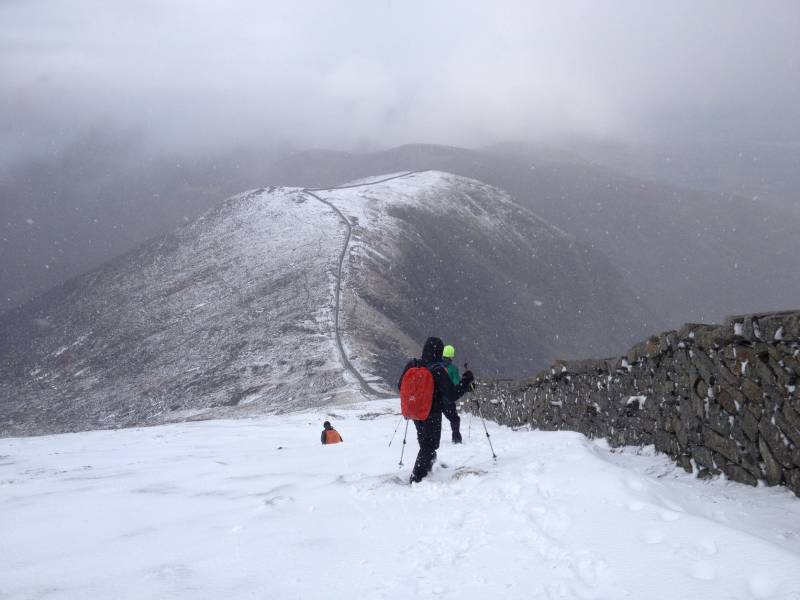 This was tough. Well at least, I found it tough anyway. Daniel came up with a 20km track and muggins here decided that we should add a bit on to it. No point in travelling all that way up from Tipp and not do 25km.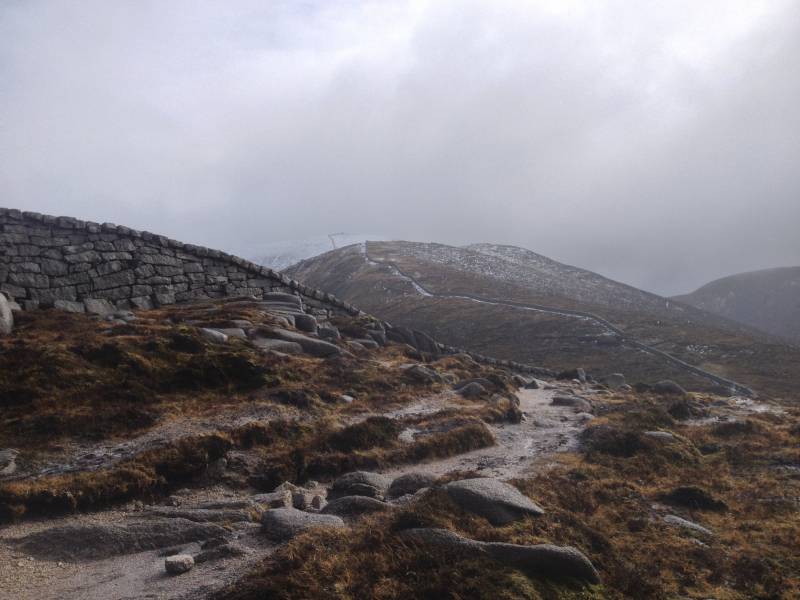 The rain started as we set out. This turned to snow as we were heading up Donard. Descents were slow and as the day went on, ascents were slower.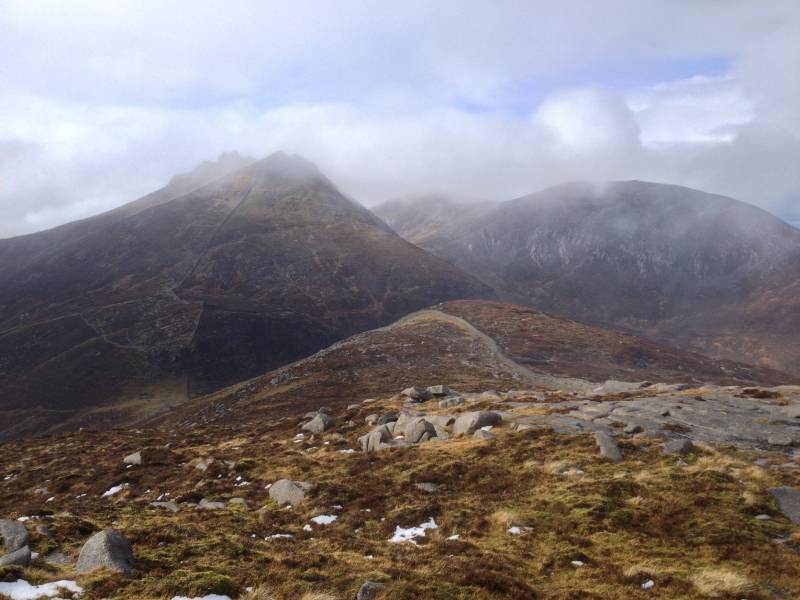 I think it's fair to say that the Mournes psyched me out of it yesterday but I'll just have to spend more time up there to familiarise myself with the place. This was only my second visit to the Mournes.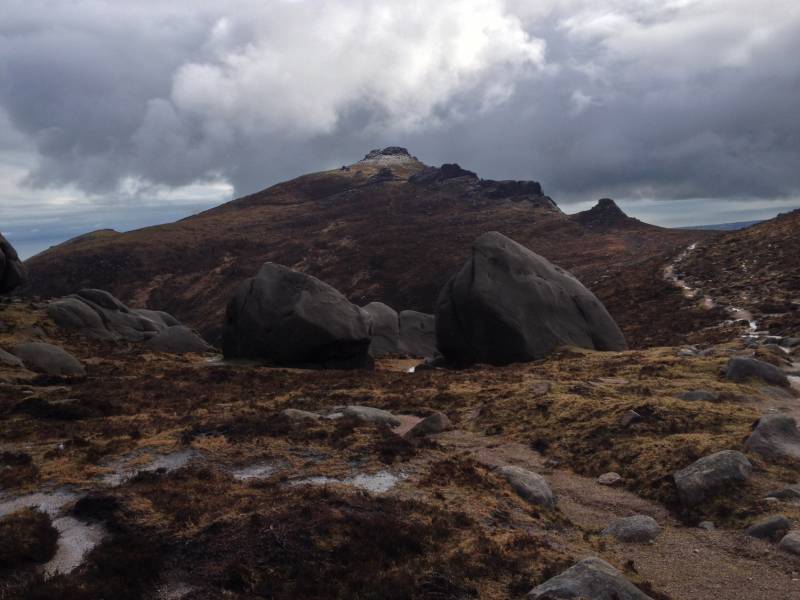 Last time was to do the Mourne Wall Walk in 2013 (?) when I was following a few lads from the club around the place. Should have been paying more attention.