Welcome to MountainViews
If you want to use the website often please enrol (quick and free) at top right.
For more map options click on any overview map area or any detail map feature.
Detail Map Features
Showing 20 of a total of 25 items:
Caoinkeen 692.8m,
Carran 604m,
Carran South Top 567m,
Conigar 566m,
Carran Far NE Top 561m,
Carran NE Top 555m,
Caoinkeen South-East Top 553.5m,
Foilastookeen 540m,
Bealick 537m,
Carran Far North Top 506m,
Tracks:

2671, 19km
3934, 16km
1964, 14km
2825, 12km
2559, 11km
2797, 11km
4505, 11km
3802, 9km
1444, 8km
3037, 8km
Find Suggested Walks

Find hill, mountain, island, coastal feature.
Videos



Carran from the south west
This is a track of the route probably taken by madfrankie in the 2009 posting of this route. There is a really wild feel to the area because the sky is immense here and the views from the tops are good.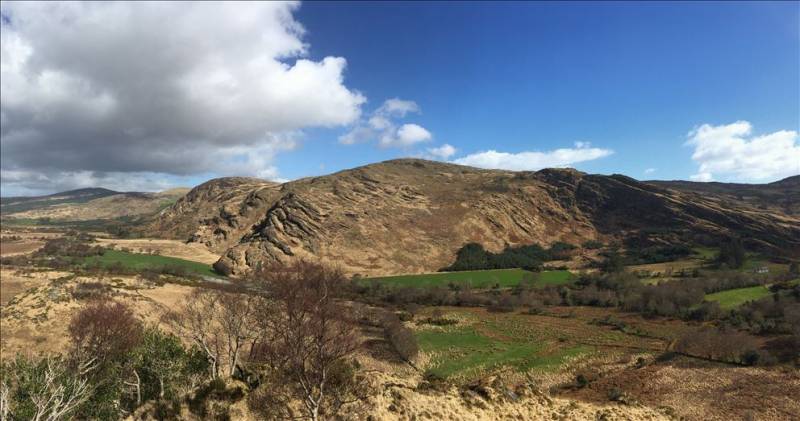 Knockantooreen from the West, note the impressive rock foldings

---