Route in the Dunkerrons taking in Coomnahorna, Coomcallee, Beann na Stiocairi and An Bheann Mhor.
Both Joss Lynam (Best Irish Walks) and Adrian Hendroff (Dingle, Iveragh and Beara Peninsulas) give versions of this walk. Significantly however, both authors omit Coomnahorna from their routes. Without Coomnahorna, the route is coherent and straightforward. Throw in Coomnahorna however, and it become a different beast altogether adding perhaps two hours to the circuit. A good deal of already gained height is lost on the approach before a scrambly pull onto the hill itself through the shattered rock and benches of the rough west face.
Descending to the col between Coomnahorna and Coomcallee the view of the immense coum to the south opens up.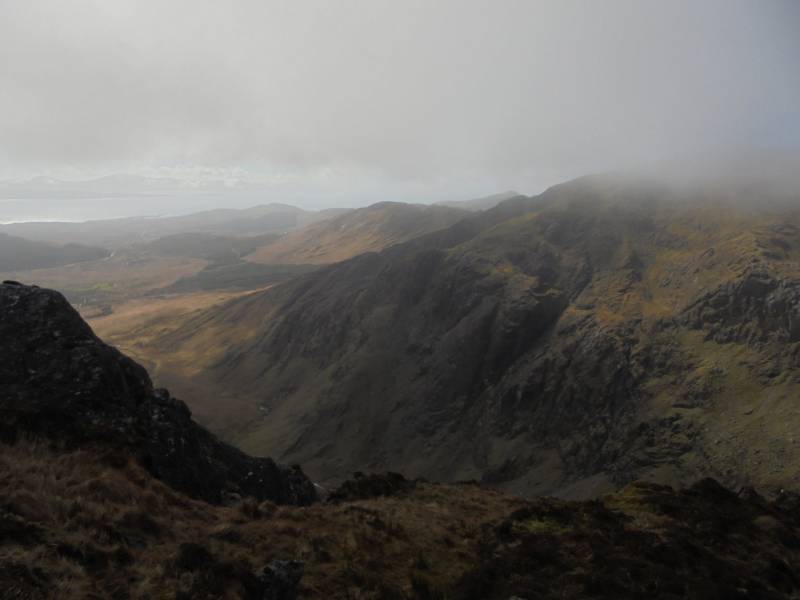 The plod up Coomcallee onto a featureless top is followed by a long walk along a broad ridge before following a fence up another rise onto Beann na Stiocairi and seemingly without any effort onto An Bheann Mhor.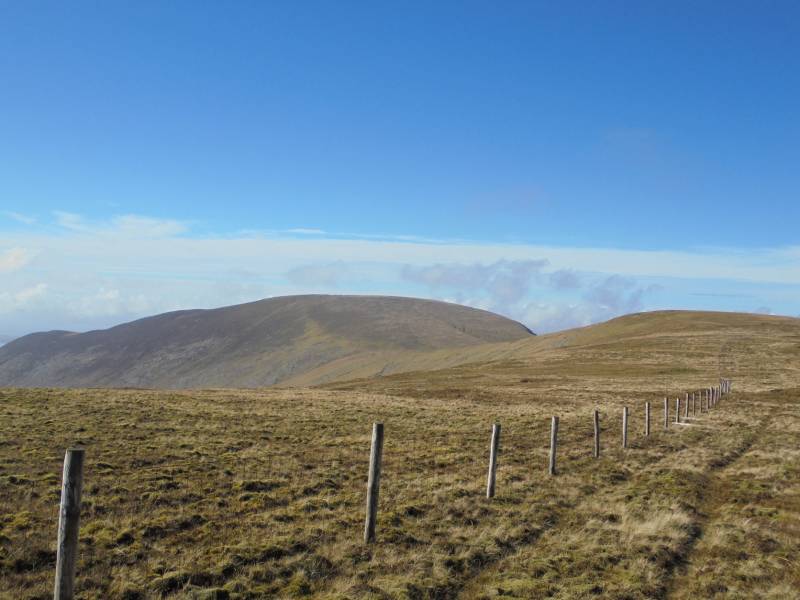 From here the ridge westwards narrows considerably and becomes truly spectacular as it heads toweards Glanbeg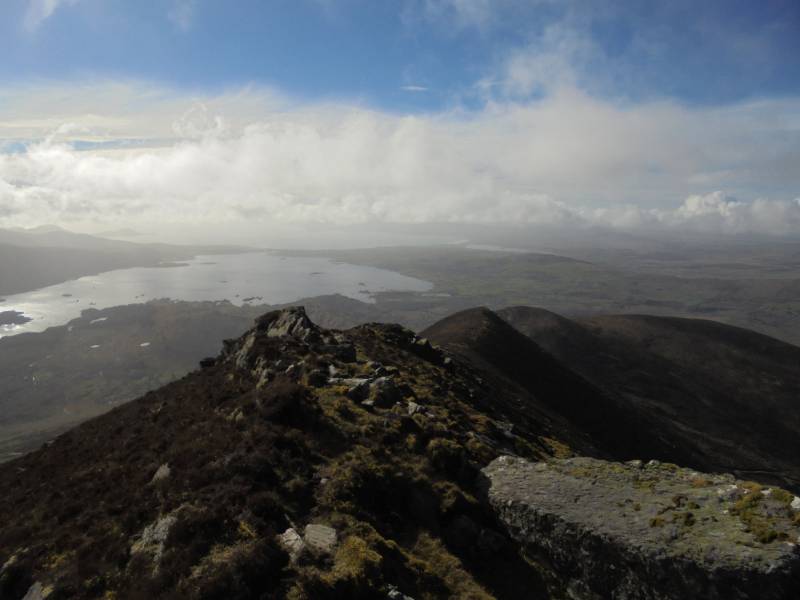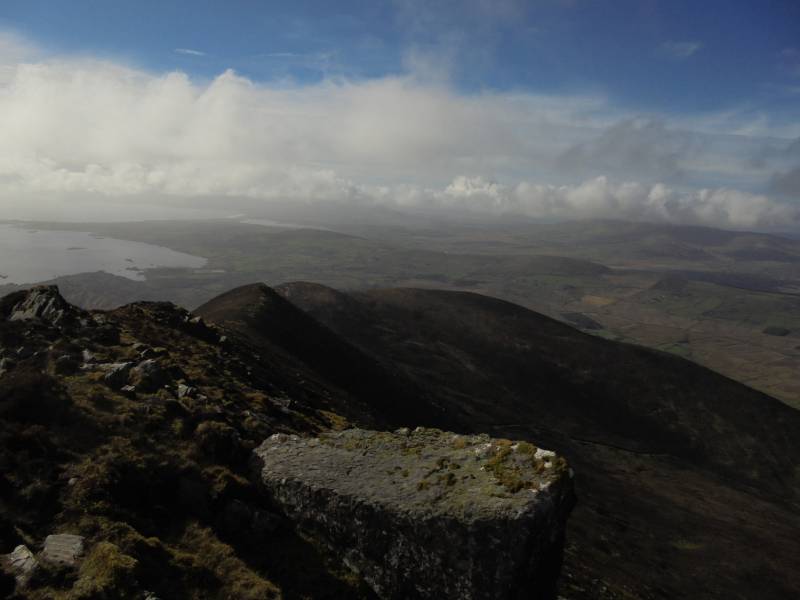 Just before reaching Glanbeg, the route descends through steep rough heather covered ground to meet with a green road (unmarked on my map) at V582 686. This track takes you to the road and a couple of klicks on tarmac bring you to the car.