An early start had me on Crohan West at 08:00. It was a glorious morning. This is what Bowie meant by 'serious moonlight' I'd say; but alas, the camera on the phone doesn't capture what's available to the naked eye in this light.
By the time I got to Knockmeal the sun was coming up and it was defining the summit of Crohaun on the Comeraghs, with Dungarvan Harbour just beyond.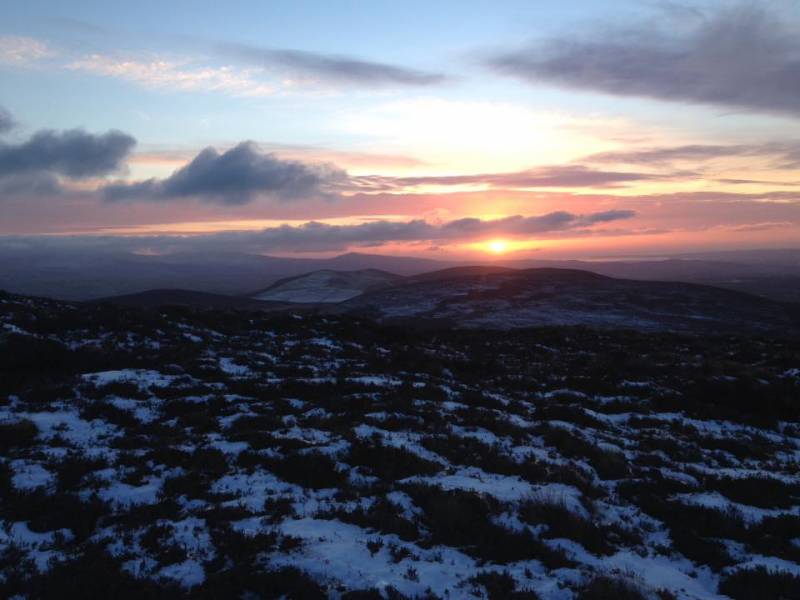 Icy wind on Knocknafaille and drifts of snow to the knee on the way up Knocknagnauv. Blasted from the North on the climb up the Knockmealdown from the East, and difficult to stand on the summit.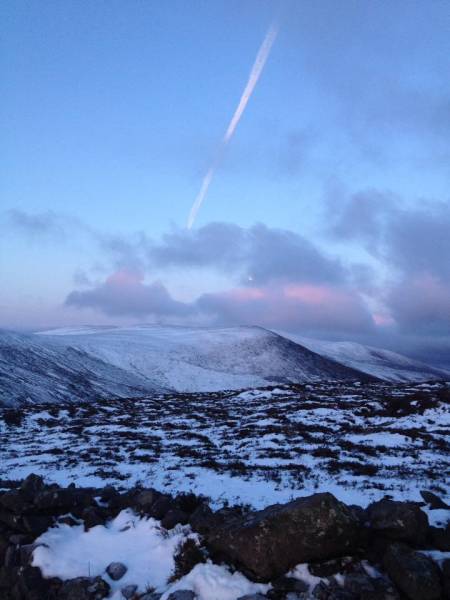 By the time I got to Sugarloaf conditions had changed. The wind had died down, the chill was gone out of the air and the summits behind had a mantle of mist. I met eleven hill walkers making their way up Sugarloaf from Bay Lough Car Park and that was basically it, in terms of companionship, for the day.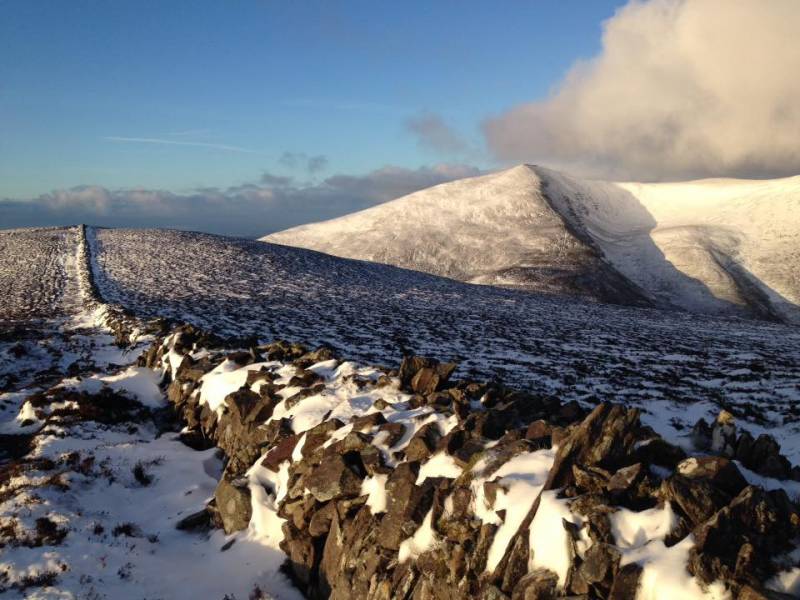 Little or no visibility from Knocknalougha onwards, until I got to Knockanard. The upper part of the Knocknaclugga Loop track was filled with snow, it was like someone gathered it from the heather and swept it all on to the track. It was surprisingly wet underfoot in the col before Knockanard but I'd never been over there before so I'm not sure if that's the norm.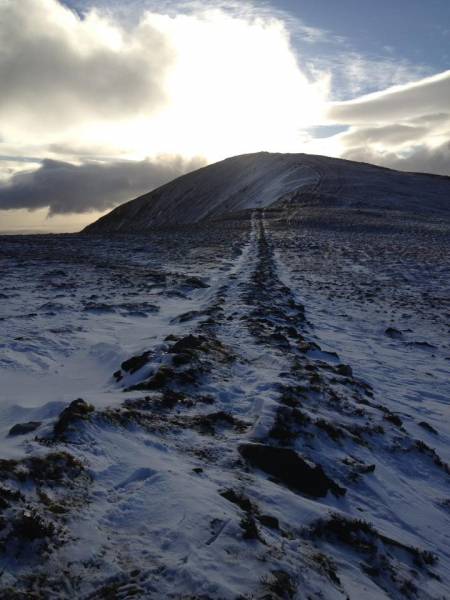 The section of the track from here (Ballynatona), down to the waymarked trail that goes from Ballyporeen to Newcastle, was exploratory. The trees are cleared to your right so follow the line of the trees to your left and there's the remains of a fence that'll bring you out on the track at R969 112.