Throw a bit of white powder on the ground and the highs are endless. Sneachta - the hillwalkers cocaine.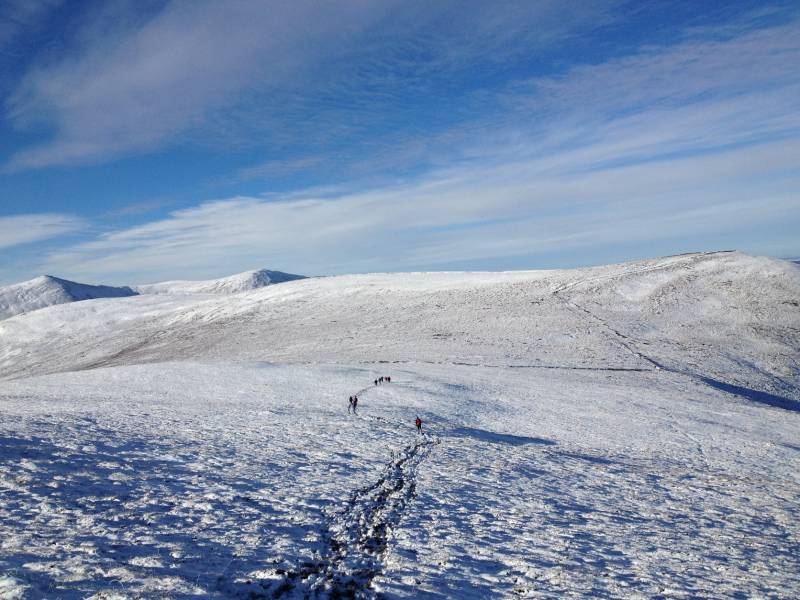 I can see Knockmealdown from the kitchen window so I had a fair idea it was going to be a good day on the hills while I was making the porridge. The sun was lighting up the East side of the summit with a lovely orange hue. It's great to get out when the white stuff is on the ground and the forecast is good.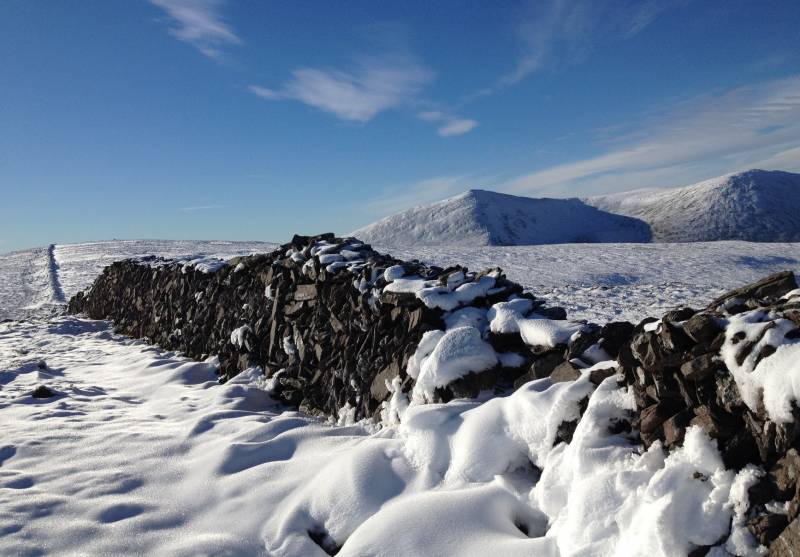 Peaks Mountaineering Club member Michael was leading. It's great to start a walk from somewhere different. We've all looked over at lonely Dyrick and wondered if anyone ever goes out there.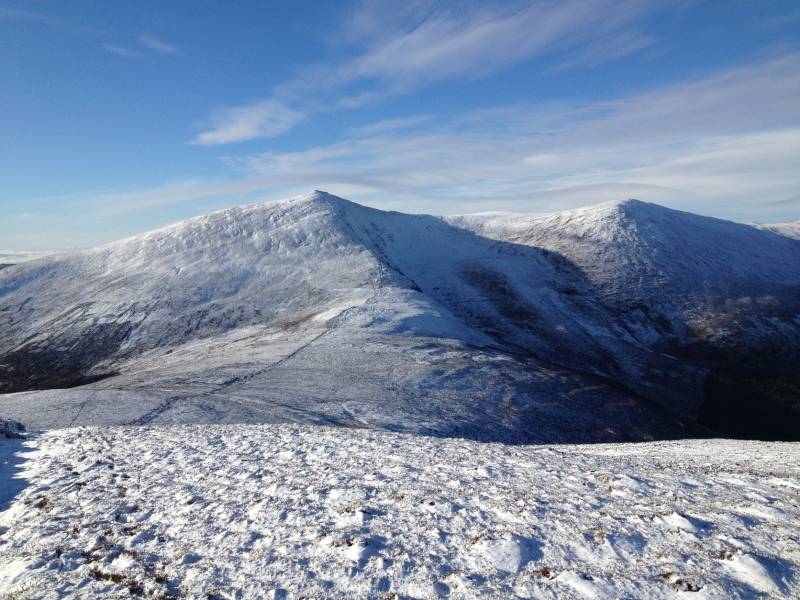 There's room for about four cars as you turn off the main Clogheen/Cappoquin road. The farmer was bringing in some bales of silage while we got ready and despite my request for him to join us, he wasn't biting. I heard a jovial remark about being 'cracked' over the hum of the tractor engine.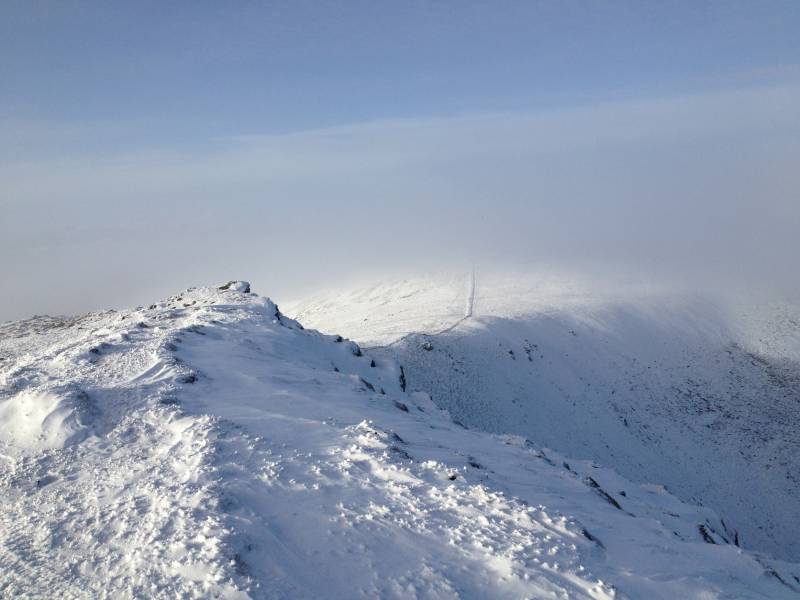 There's not much else I can write about the walk. The pictures speak for themselves. It was just one of those days; good company, good route, beautiful light and scenery on the often underrated Knockmealdowns.