Follow the track from Anascaul lake car park northwards up onto the mountain plateau.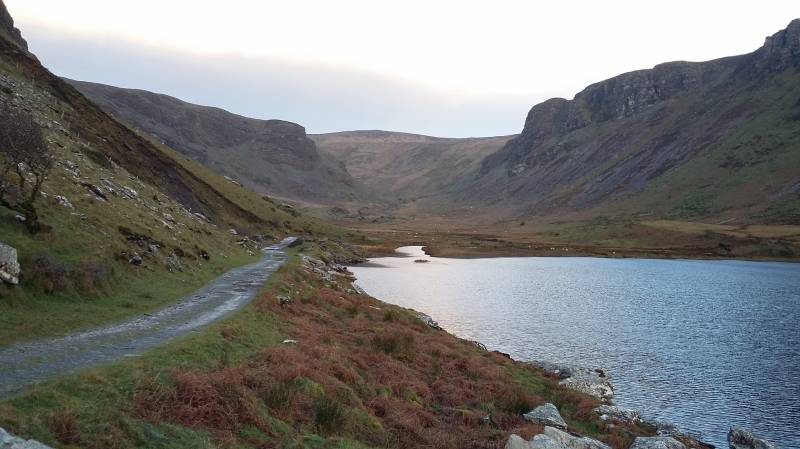 Upon reaching the mountain plateau leave track (which otherwise follows into Glenahoo) and set out in a north easterly direction across open ground.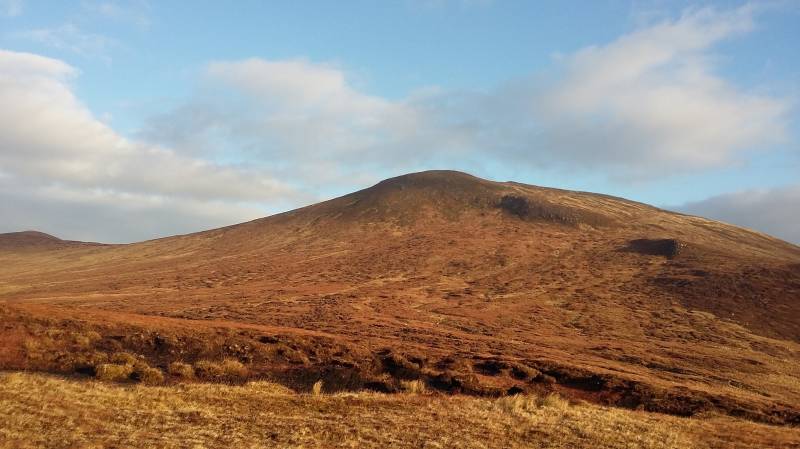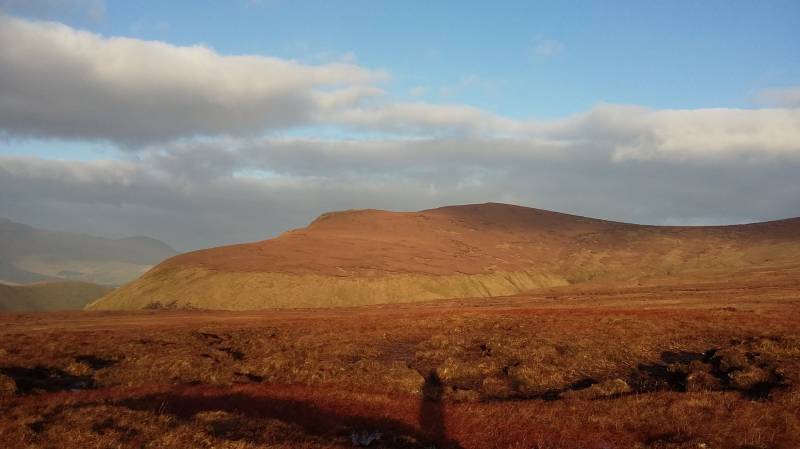 The views upon reaching the summit of "shrawballa" are fantastic in good weather. My route then headed west over the summit of Beenoskee (pictured on left below, with coumbane and then beenator the lower tops in centre of picture).
After Beenoskee, the highpoint of the route, continue west to Coumbane, crossing wire fence. Cross back then after the Coumbane detour and head west for Beenatoor.
Beenator summit looks mundane on approach from the East but then it reveals a wondrous view into the Glenahoo valley that should be taken in before returning southwards to the startpoint at Anascaul lake.