Welcome to MountainViews
If you want to use the website often please enrol (quick and free) at top right.
For more map options click on any overview map area or any detail map feature.
Detail Map Features
Showing 20 of a total of 25 items:
Beenoskee 826m,
Stradbally Mountain 798m,
Cnoc na Bánóige 641.6m,
Coombane 610m,
Knockmulanane 593m,
Beenatoor 592m,
Knockmulanane West Top 563m,
Dromavally Mountain 552m,
Slievenagower 485.8m,
Beenbo 476.7m,
Tracks:

3609, 38km
2945, 27km
3649, 24km
2680, 17km
3374, 16km
3158, 14km
2938, 13km
2237, 11km
2045, 11km
2911, 9km
Find Suggested Walks

Find hill, mountain, island, coastal feature.
Videos



Recent Contributions

Get Notifications

Conditions and Info
Use of MountainViews is governed by
conditions.
and
Privacy Policy
General information about the site is
here.
Opinions in material here are not necessarily endorsed by MountainViews.
Hillwalking is a risk sport. Information in comments, walks or shared GPS tracks may not be accurate for example as regards safety or access permission. You are responsible for your safety and your permission to walk see
conditions.
Credits and list definitions are listed here
Credits
Central Dingle Quartet from Anascaul
Follow the track from Anascaul lake car park northwards up onto the mountain plateau.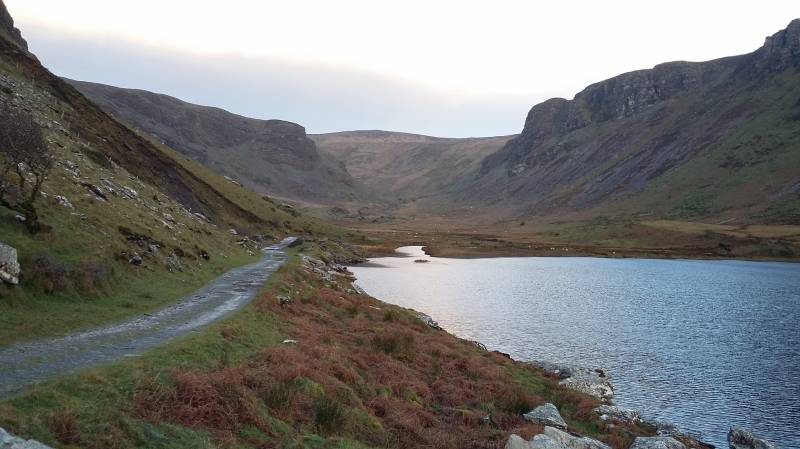 Upon reaching the mountain plateau leave track (which otherwise follows into Glenahoo) and set out in a north easterly direction across open ground.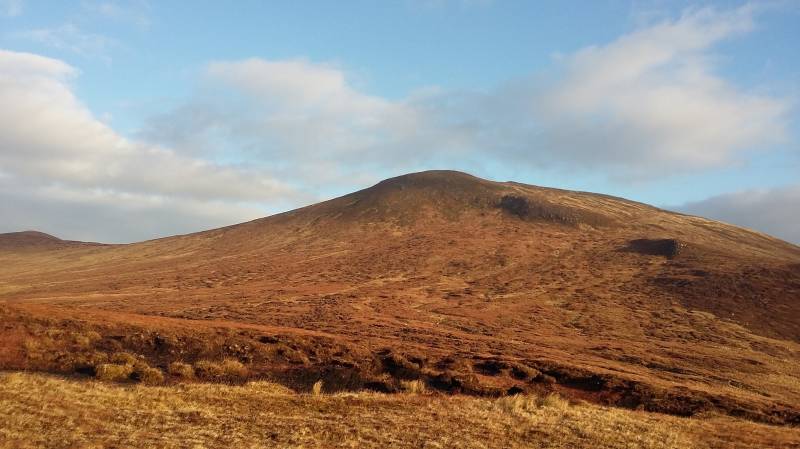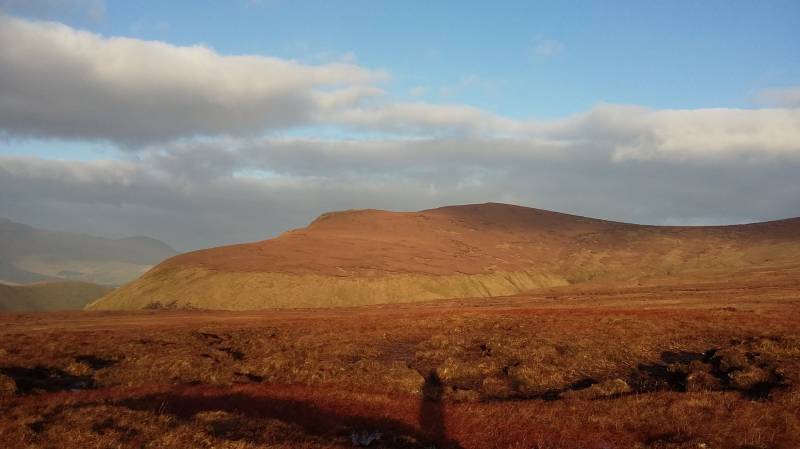 The views upon reaching the summit of "shrawballa" are fantastic in good weather. My route then headed west over the summit of Beenoskee (pictured on left below, with coumbane and then beenator the lower tops in centre of picture).
After Beenoskee, the highpoint of the route, continue west to Coumbane, crossing wire fence. Cross back then after the Coumbane detour and head west for Beenatoor.
Beenator summit looks mundane on approach from the East but then it reveals a wondrous view into the Glenahoo valley that should be taken in before returning southwards to the startpoint at Anascaul lake.