Rather than climbing Cuilagh from the high point on the road to the south of Benbeg, I decided to make a traverse of the ridge starting from Glangevlin, set in a beautiful green valley.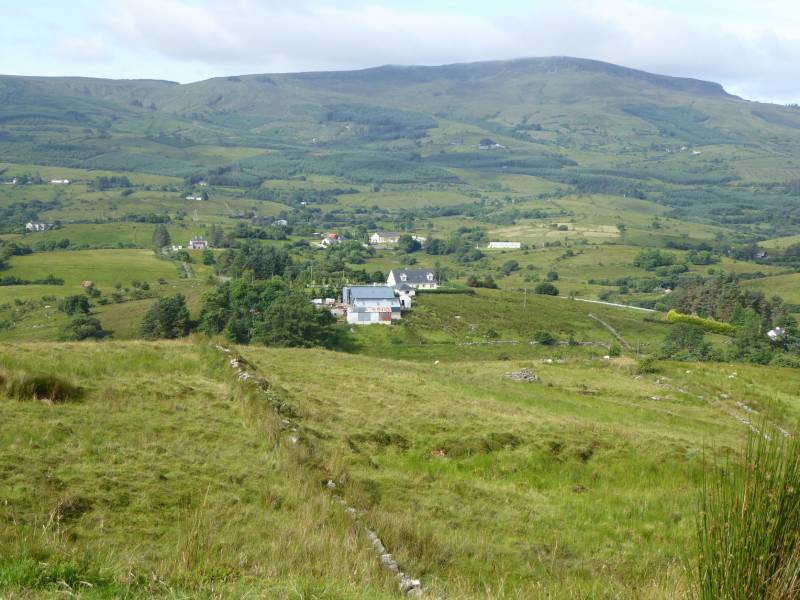 However, as I was travelling on my own and did not fancy the idea of a long road walk, I left my bike hidden in a ditch at the highest point of the road south of Benbeg.
The ascent from Glangevlin is boggy at times and has some deep heather at times too, however, the walk across the ridge to Cuilcagh is just so easy and enjoyable with great views that its easy to forget the earlier hardships.
The weather was superb too, bright warm sunshine and a cool breeze. The traverse to Benbeg is tough going though and sticking to the eastern edge of the ridge makes it a little easier.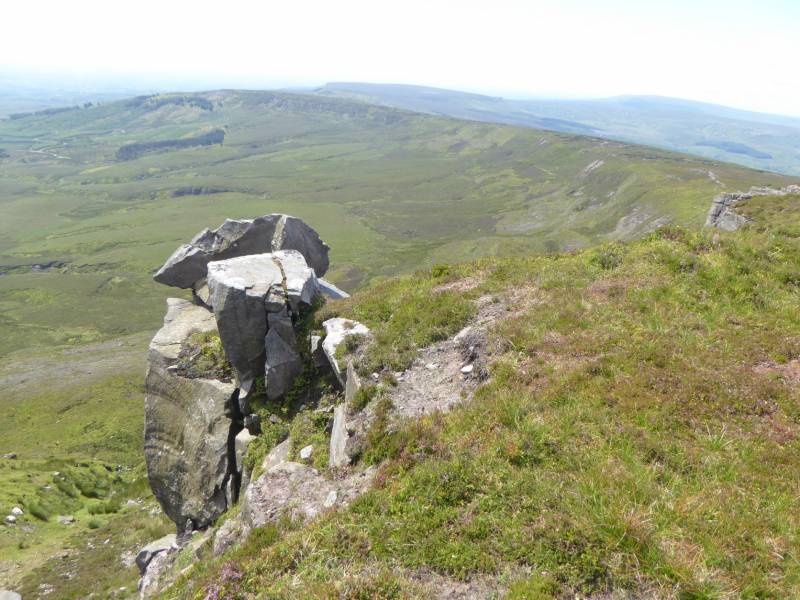 The descent by bike back to Glangevlin, around 8kms, is almost all downhill and I was able to freewheel the tiredness away. I highly recommend this approach!