Welcome to MountainViews
If you want to use the website often please enrol (quick and free) at top right.
For more map options click on any overview map area or any detail map feature.
Find Suggested Walks

Find hill, mountain, island, coastal feature.
Short walk on Knockatee with great views.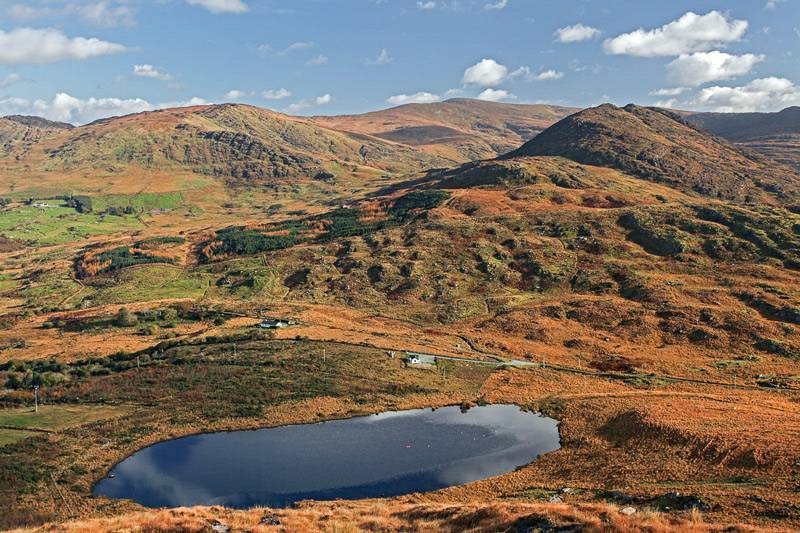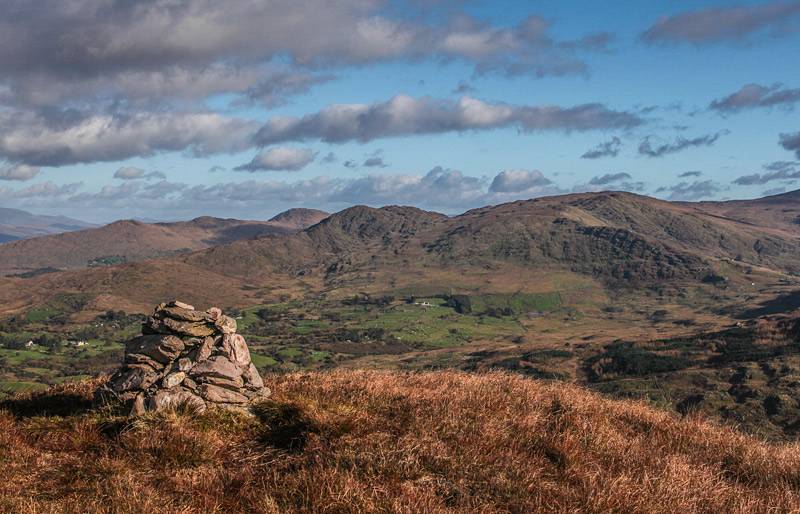 There's parking for perhaps 2 or 3 cars at the col. Reaching the top requires picking a route through various small crags and rough ground, however it's not a long way and not particularly hard.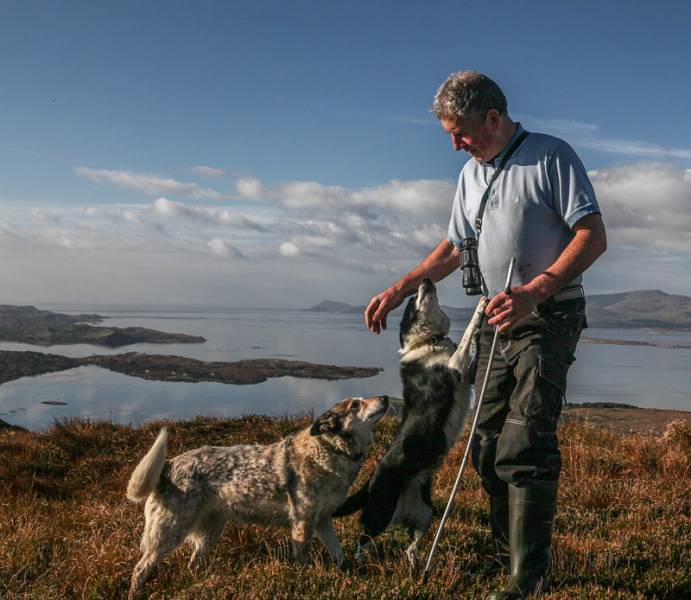 Knockatee is commonage and there are no fences near the top. However the area is actively farmed as you can see from this photo of a hill-farmer with his dogs. At this time of the year the sheep are gathered ready for the ram.
On a good day you can examine some of the famous summits of the Dunkerrons.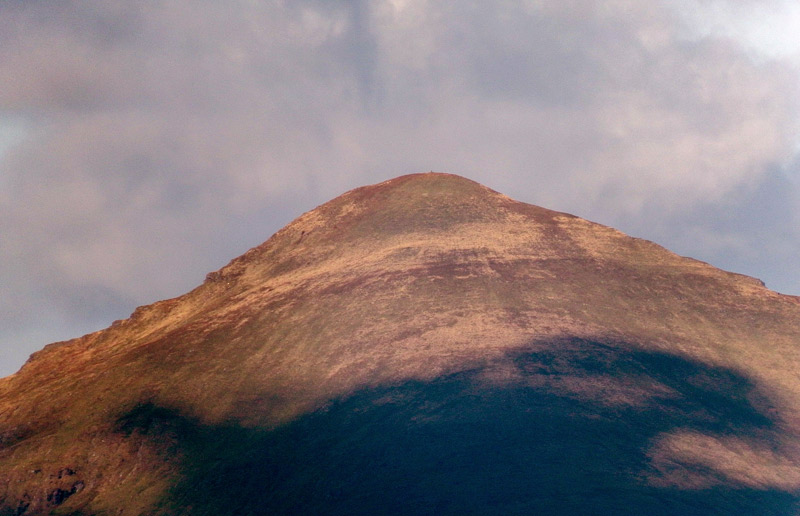 Take a look at the photo of Mullaghanattin for example. If you look at the gallery version of this picture you can just see the trig pillar on the top.
Pick out the coums on the ridge such as the pocket beneath Mullaghnattin or the coum under Knocknagantee. Each represents a place for another adventure and there must be nearly a dozen visible.
This is one of the great vantage points to see the Dunkerrons on the Iveragh Peninsula. From the high ground above Waterville to Mullaghanattin to the Reeks and even the Paps the view on a good day is huge.
---
No comments uploaded yet.