It was possibly a bit ambitious to set my sights on completing the Maamturks walk in the first week of November, given the 9.5 hours this provides between sunrise and sunset. But this year's summiteering project meant that needs must, and a few weeks of rough and ready dieting and lunchtime runs at work paid lip service to the idea that one of Ireland's more demanding challenge walks be given suitable respect.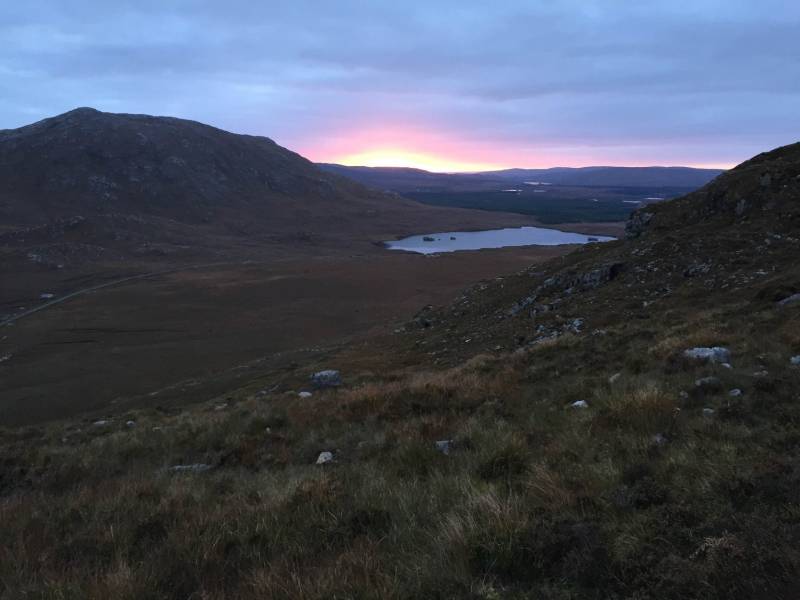 I parked up at the layby on the R336 at around 6:50am and lingered in the car until sufficient light had leaked into an overcast sky to allow me to set off. It was almost 11am by the time I reached Mam Ean, over half an hour behind the schedule on the challenge walk route card. This illustrates my overwhelming impression of the entire route: I knew I would be doing a bit more work than was standard, visiting as I was tops generally skirted when doing the walk proper, but I'd still hoped to be able to stay on the schedule. But for that you need to be able to get a head of steam up and the Maamturks steadfastly refused my attempts to do that. And so it was that hours slipped by with me unable to claw back the initial time lost...I wasn't getting particularly tired and I wasn't taking many breaks, but there were no stretches where I could really go like the clappers. It's just too rough and complex even on a clear day such as this.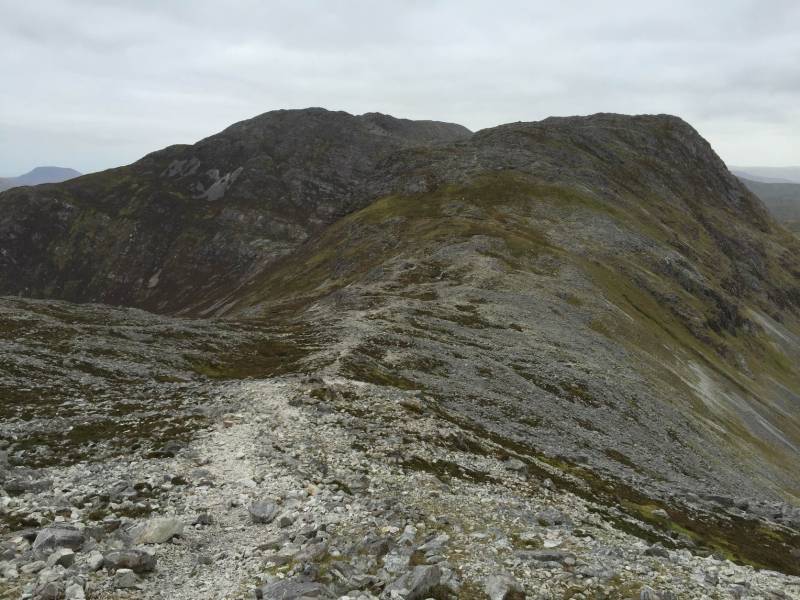 I reached Binn Bhriocain's NE top with the realisation that pressing on over the mountains to Leenane would involve up to two hours in total darkness...even with a headtorch this seemed unwise for a solo hillwalker. So I headed down its eastern spur before cutting north down to valley level and the sanctuary of the farm road in Glenlosh. A long stretch on tarmac led down to the junction at the glen's foot, and a phonecall summoned Tony the Taxi from Leenane to get me back to the car.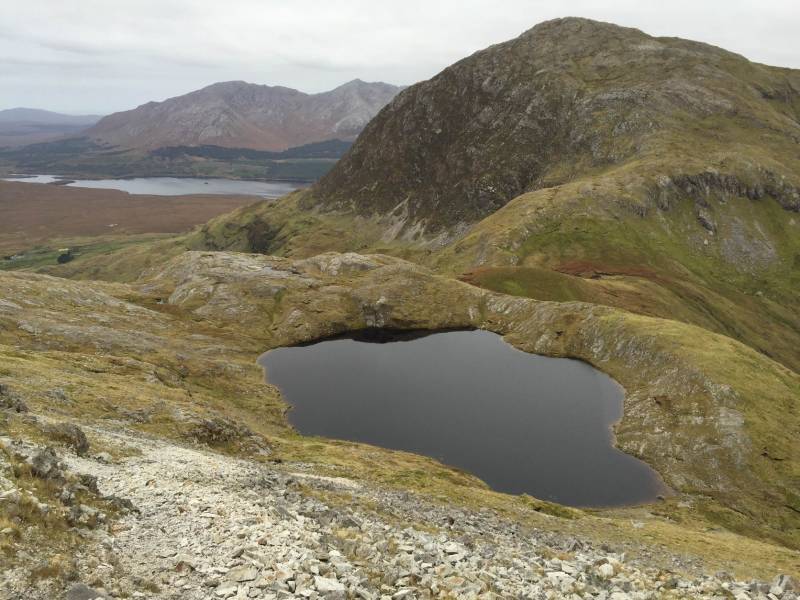 As I write this two days after the event I'm minus two toenails and still devoid of some of the feeling in my left foot...that's always a sign of a good day out, I find.