I'm putting this one up because it was a club walk and I was thinking about the other day. There aren't too many clubs in the Country that would, not only, put on a walk like this but have enough members to justify hiring a bus because it was linear. As a challenge hill walker you look for variety on club walk lists. A 'marathon' along the Kerry Way with your usual load in rigid soled boots fits that nicely. The current trend appears to be that clubs are struggling to get numbers for 'A' walks and that those that are looking for something more strenuous are doing their own thing outside of the clubs.
The club had done it in previous years but it was my first time taking it on. There was a mixture of 'A' and 'A+' walkers on the bus so you knew that the walk would split into a few different groups. Splitting is great, as all levels of fitness are accommodated. You know who to walk with, from previous experience, and if you did come under pressure you'd be 'swept' up by those coming on behind.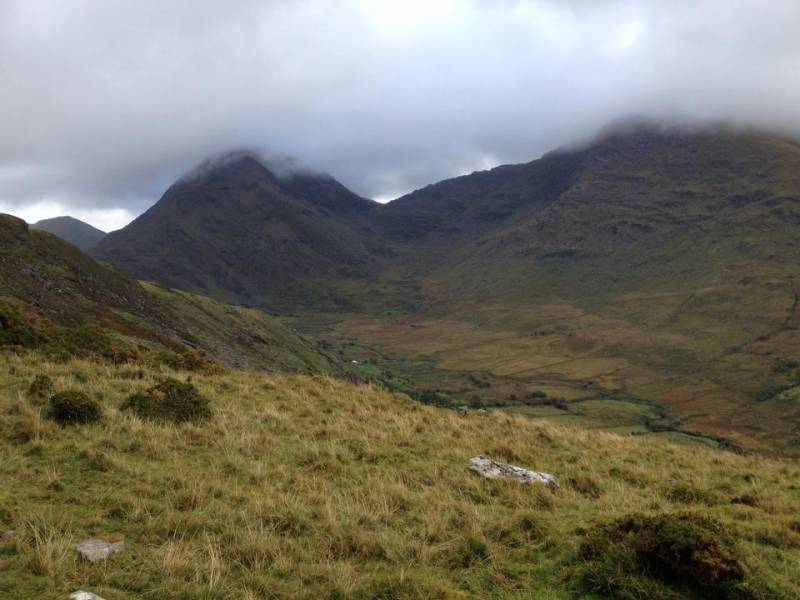 The bus parked in front of the church in Glenbeigh and if you were one of the last to get off it you knew what kind of a walk it was going to be for the day. Straight away it was strung out, there were lads and lassies putting on coats, adjusting walking pole length and throwing rucksacks on their backs - as they walked.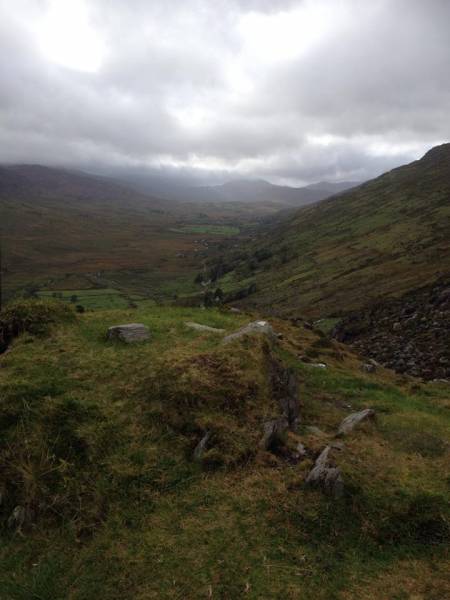 Aesthetic walking was for a different day, the pace was relentless but you still had the craic. Walkers stealing glances over their shoulders to see how far back the next group were. If you had a semblance of a competitive bone in your body, you were in your element. "We're walking for three hours, will we stop for a bite?" The lunch break last seven minutes, as you can see the next group coming along the road by Lough Acoose and you start moving again.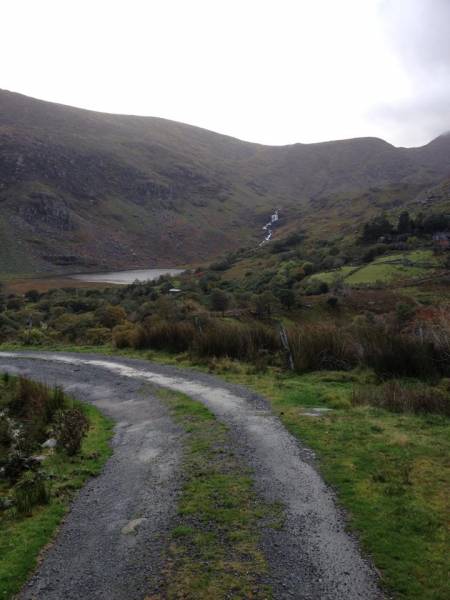 You're about 20km into the walk as you walk along by Gearhanagour Stream and up towards Beendarrig. An hour later and you're in the col between Caher and Broaghnabinnia. Very little climbing to do after this stage so your group stops for five minutes to take on some fuel and make the necessary clothing adjustments. You get the feeling that there won't be any pause between this and Galway's Bridge - 15km to the finish.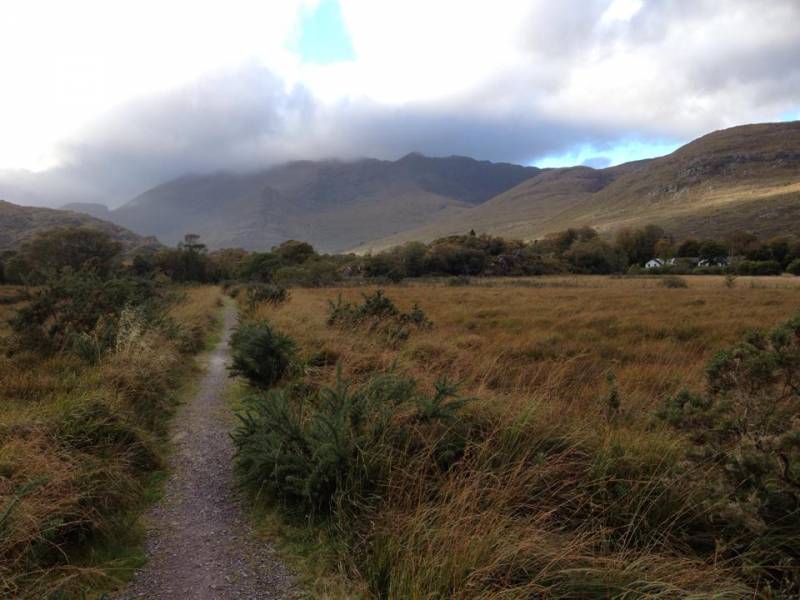 There wasn't a plan for the days walking or the way it worked out. You knew the distance, the height gain, the terrain and who was likely to be there. You knew that you'd enjoy the company and banter as you walked along. You could walk at your own pace with like minded souls. You could walk ahead or fall back if you wanted some quiet time. At the end of the day it was about the act of walking and what you get from it. A great memory.