This is one from my pre-MV days. I was reminded of it on FB this morning, as it's two years to the day since I was up there.
I parked the car at L 914 678 and made my way towards Sheeffry Bridge, exiting the road to open ground at L 914 692. The intention was to walk as much of the ridge as possible so heading NE to Tawny Rower was the first summit.
On to Tievnabinnia East Top, Tievnabinnia, Tievummera and finally along that, skinny enough, ridge to Barrclascame. This is where it gets interesting as you have a great view of Ben Creggan and potential routes to the summit of that one.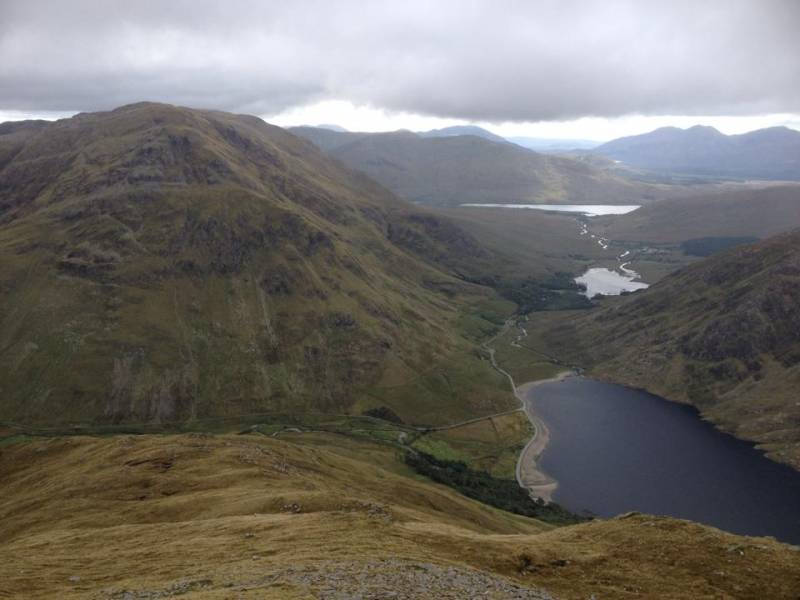 The descent from Barrclashcame is steep and tough. Ben Creggan doesn't look any easier the closer you get to it, you'll have to approach it from the West. You're about half way round this track and you're losing over 700m of height to do it all over again on the other side of the road. It's a sharp ascent as I remember noticing how close the grass was to my face.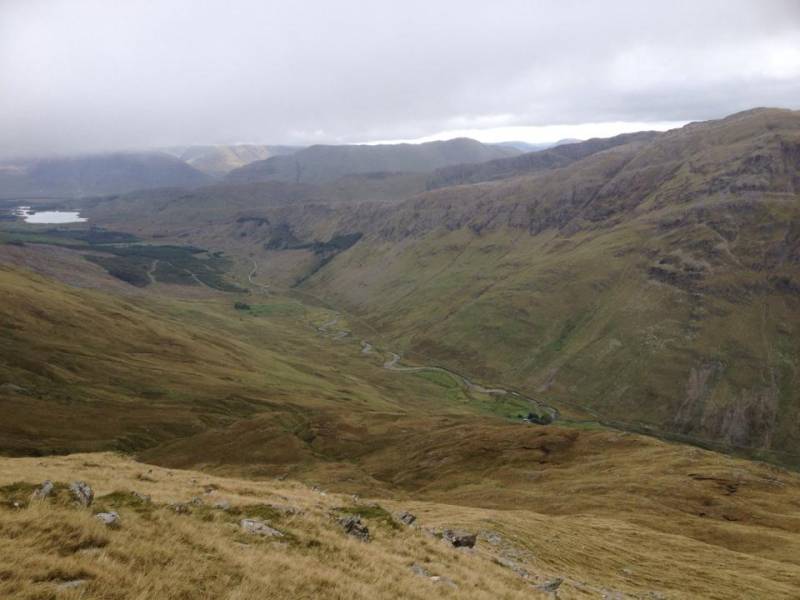 On the plus side, this is a spectacularly scenic walk. My views to the North early in the day were limited but you know the beauty is there. Great views of The Bens, Maamturks, Mweelrea and Joyce Country.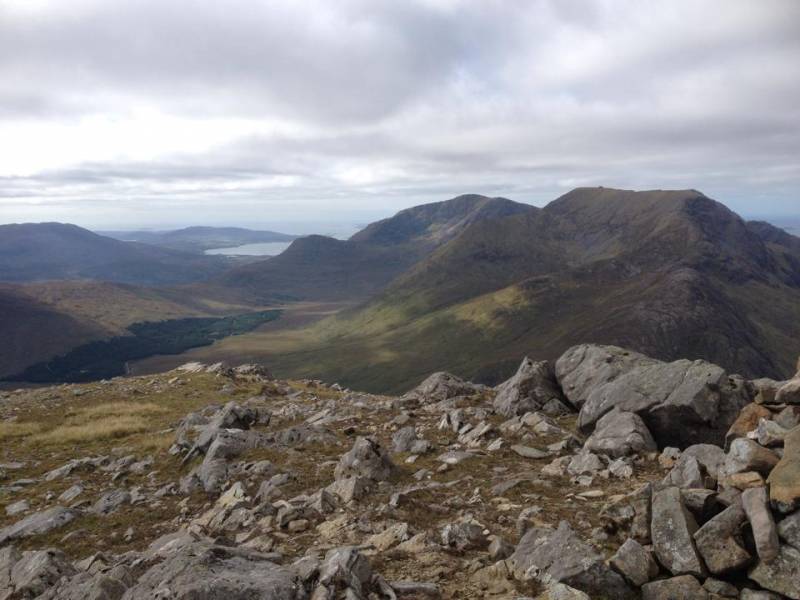 If I was doing it again I'd change the finish and walk the ridge from Ben Gorm to L 923 667, pick up the forest track to the Western Way and then back to starting point.