The start
This route starts at a small forest entrance and will take you around the outside of the fenced off property at the head of the valley where the waterfall is.
An initial difficulty is that of getting across a river. We achieved this using a handy fallen tree. There may be a better method - a ford is marked on the map. I definitely would NOT assume that this river is crossable after rain.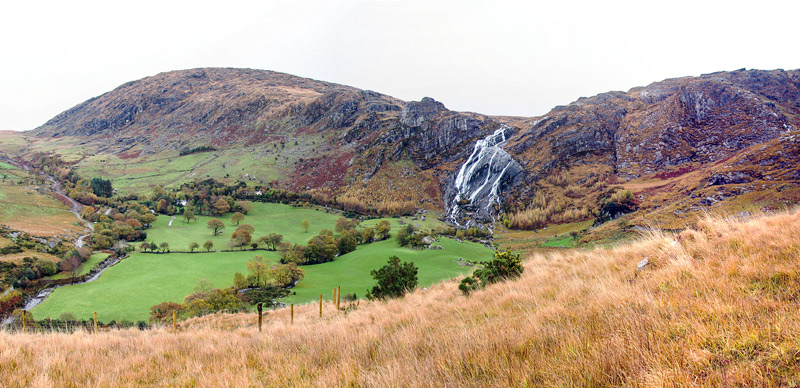 As you gain some height the waterfall comes into view. To the left of it is Knocknagorraveela, the last summit of the route. To the right an undulating ridge via Coomnadiha that you will take to get there.
Cummeenanima - spur to Coomnadiha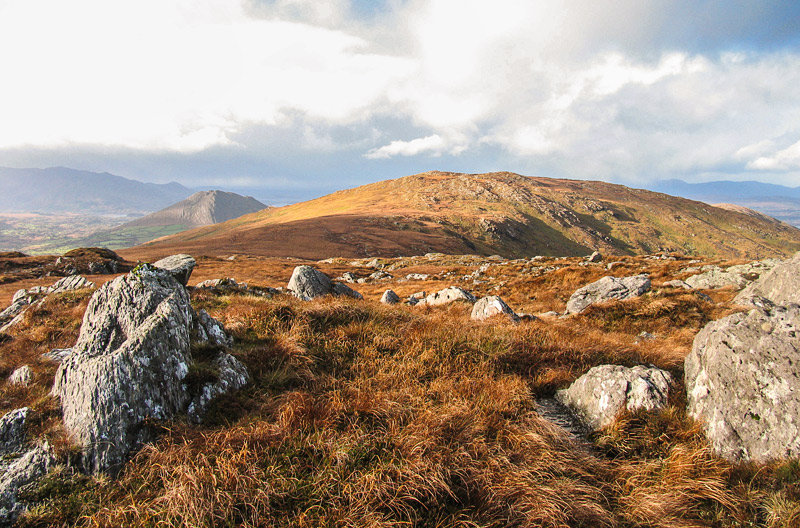 As you climb past 400m you are on a spur called Cummeenanima by the OS. Views and tantalising prospects open out. For example our next photo which shows the way towards Knockreagh, 500m which is nearly 2k to the west along a broad ridge. See for example track 2602 by thomas_g including this ridge.
On the right day there are fabulous multi peninsula views such as northwards into the Reeks & Purple areas on the Iveragh penisula. Look out for the distinctive Purple Mtn. skyline centre, around 24.5k from where this picture was taken with Gap of Dunloe to its left. Directly beneath Purple is Derrygarriff, below it the partially wooded Letter South, both on the Iveragh Peninsula. The brownish nearest ridge extends from Feorus East on the Beara peninsula.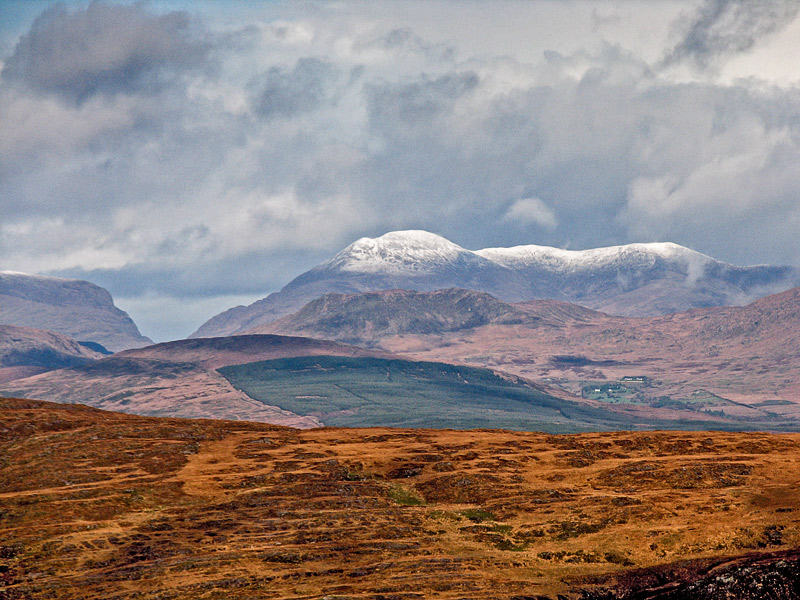 To Knocknagorraveela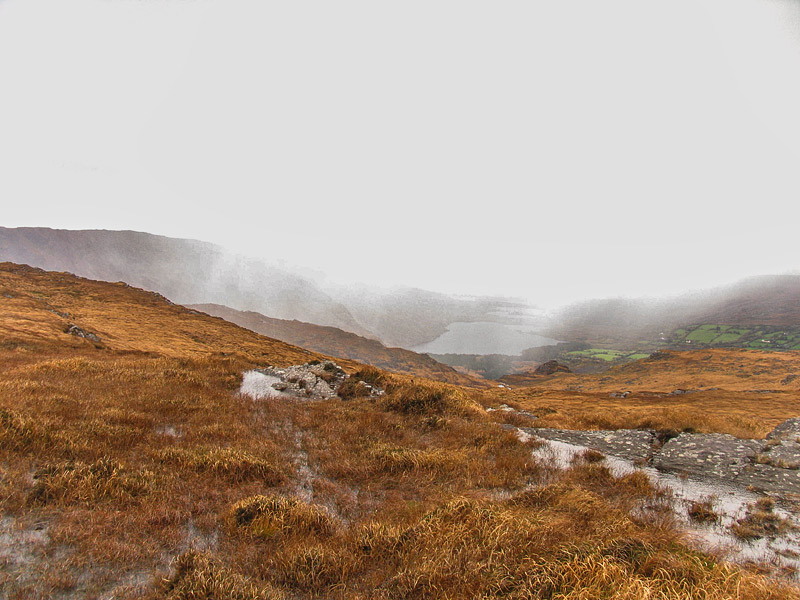 On the occasion we did this the visibility disappeared and there was icy rocks underfoot making for a slow descent off Coomnadiha. Beyond L Coomnalack towards Knocknagorraveela there were energy sapping rushes underfoot.
The next photo was taken through during a short clearance as we dropped off Knocknagorraveela.
The Return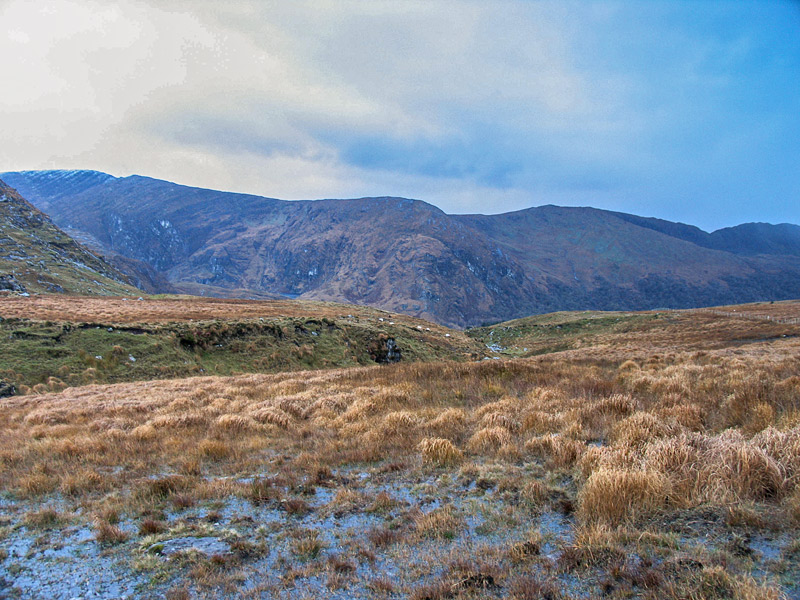 Near where the route crosses a minor stream we finally got a view of the first part of the walk. Coomnadiha is to the left with the ridge used for the original ascent to the right of it.
We reached the road over some rough uncultivated but passable land with light failing.
A great walk
.
Obviously there are extensions and variations should you wish to try them. There also huge views from the top given visibility.