Welcome to MountainViews
If you want to use the website often please enrol (quick and free) at top right.
For more map options click on any overview map area or any detail map feature.
Detail Map Features
Showing 20 of a total of 28 items:
Slieve Carr 721m,
Corranabinnia 716m,
Corranabinnia SW Top 687m,
Glennamong 628m,
Nephin Beg 627m,
Tawnyanruddia 531m,
Bengorm NW Top 468m,
Glennamong East Top 415m,
Nephin Beg South Top 410m,
Tirkslieve 401m,
Tracks:

1394, 34km
3293, 32km
4296, 29km
1770, 27km
2971, 26km
4719, 23km
2862, 20km
1545, 19km
3430, 17km
3165, 16km
Find Suggested Walks

Find hill, mountain, island, coastal feature.
Videos




Recent Contributions

Get Notifications

Go West Thran Dog
See article in MV newsletter October 2016
Those seriously interested in this route can find it done more efficiently at mvtrack1770, and extensive video footage will be found if you browse to Slieve Carr on the site.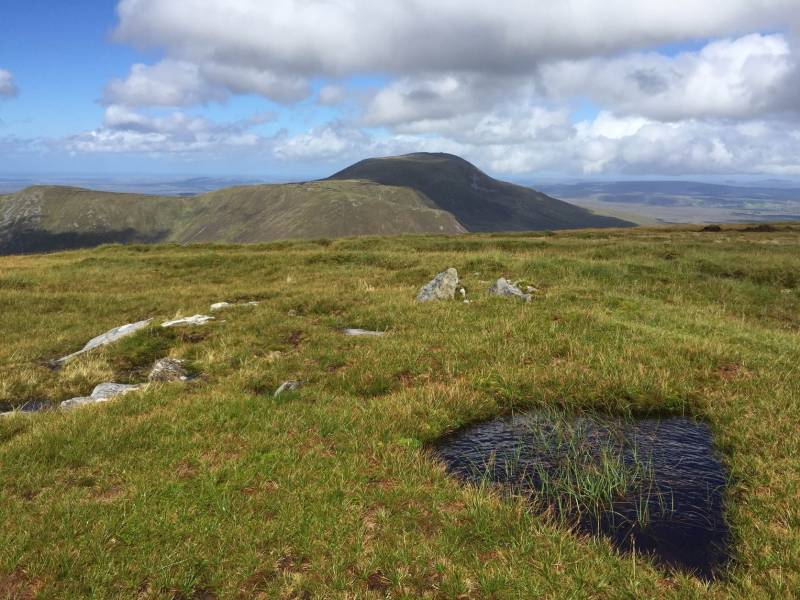 ---