This is an easy ramble around an east coast coastal summit. There is a car park to start from in Port Oriel. Head up to the summit through rough ground. There is a small building at the with good views.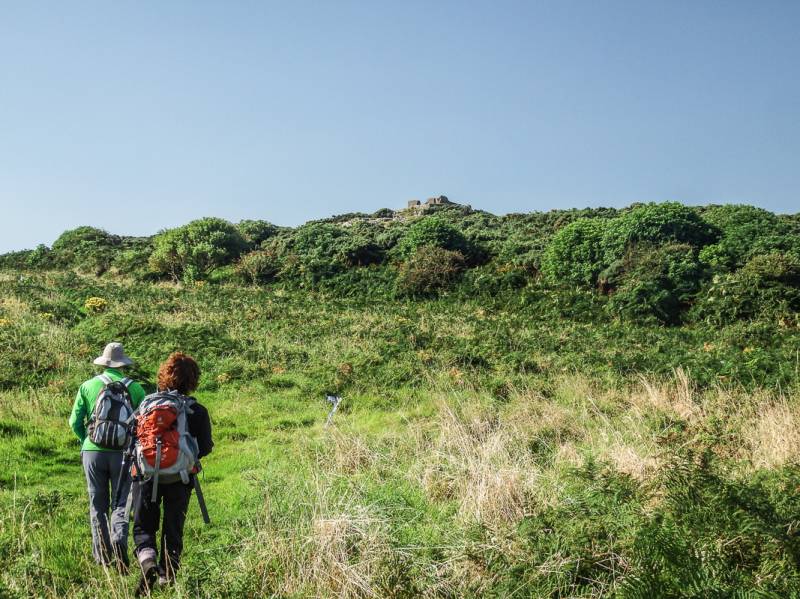 There is also a second WW2 lookout point also in ruins nearer the sea.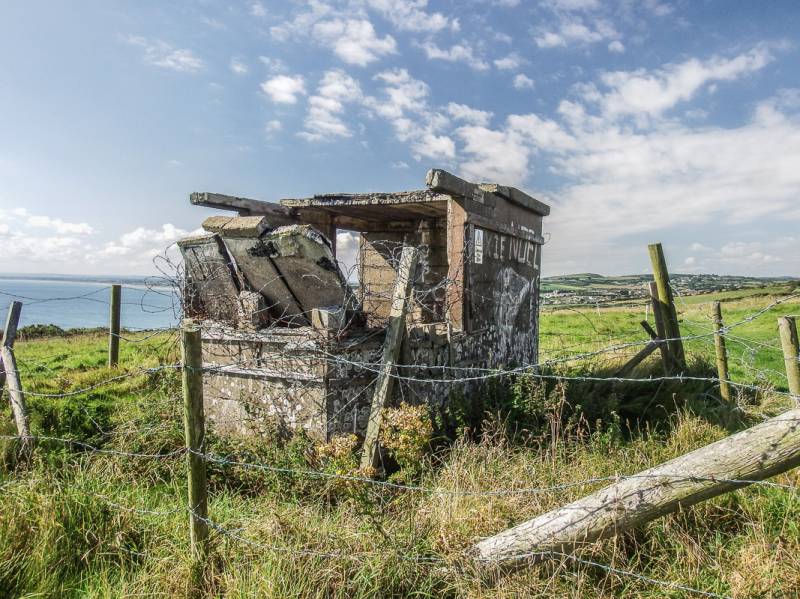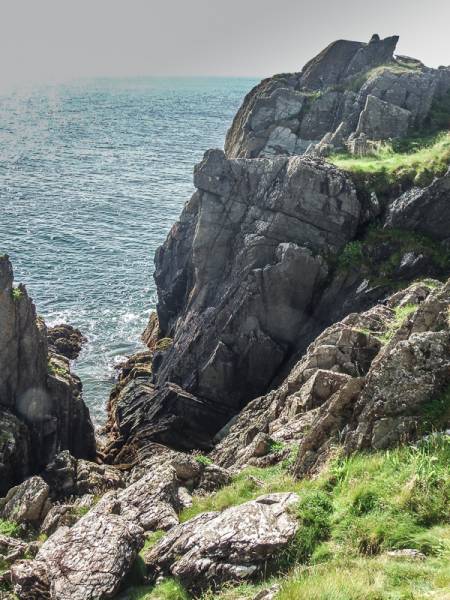 Geologically Clogherhead is very interesting because it is where two vast continents collided millions of years ago and the jagged rocks around by the head were created by the two land masses coming together. This has been determined by examining fossils. On one part of the head you find remains of North American fossils and on the other side, links to the South Pole, hence the proof that the whole area was once part of differing continents before being fused together.
The line that once divided Ireland runs from Clogherhead right down to Co Limerick.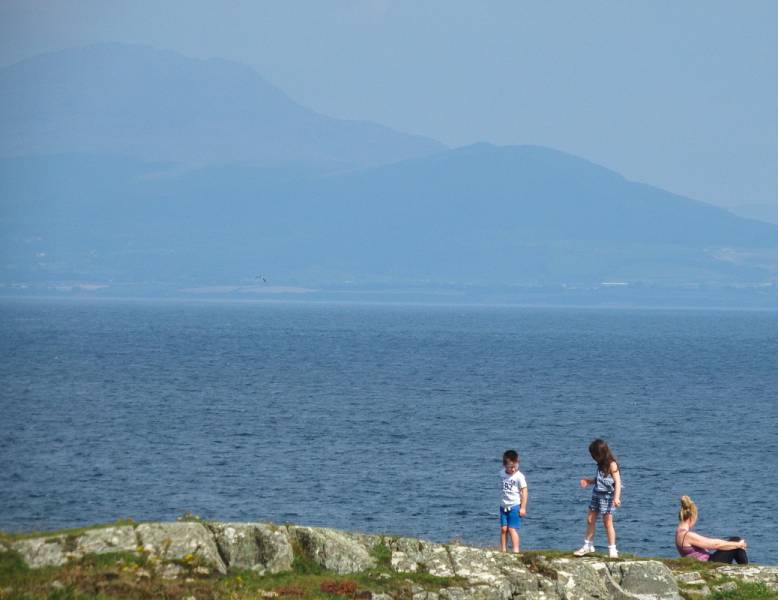 Always and everywhere you can see the Mournes dominating the area to the north over Dundrum Bay.
This is a fine place to visit for a ramble with great views. There is a great community run fish shop! The day that we were there the local community was organising a fun run over the top with various obstacle courses en-route.