There is parking for a number of cars above Dooneen Pier (opposite The Old Pier Restaurant). Set off on the road towards Feohanagh and at the hairpin bend turn left onto a grassy bohreen that runs between two old houses. After a short distance a track brances off to the right and down to the shoreline.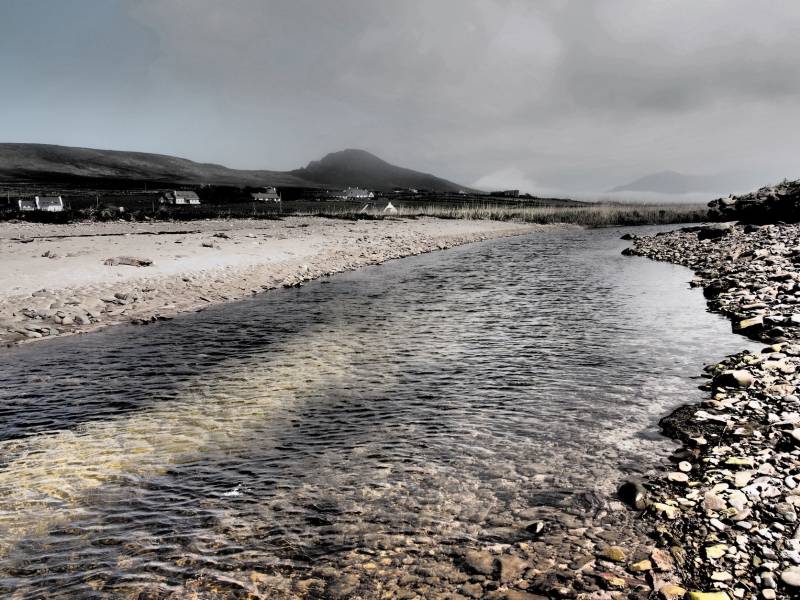 Facing you will be the a narrow, fordable stretch of the Feohanagh River with the beach beyond. As I was there local farmer strode across in his wellies without a bother so I followed in hiking boots and got a little damp but not uncomfortably so - basically, step carefully and move quickly!
Exit the beach at the far end, turn left onto the tarmac road and head up past all the houses onto the open hillside beyond.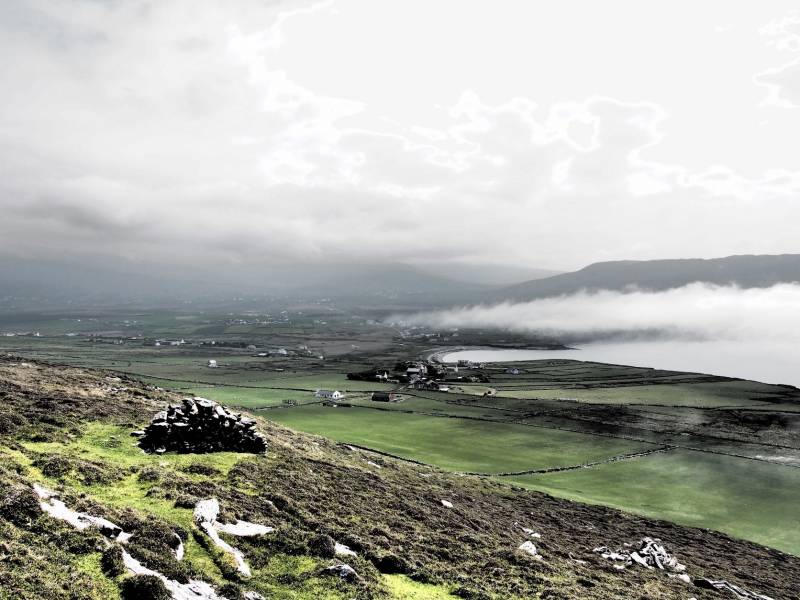 On a good day, the views from Ballydavid Head are magnificent with the Brandon massif to the East, Mount Eagle, Sybil Head and the Three Sisters to the South and the broad expanse of the Atlantic Ocean to the west.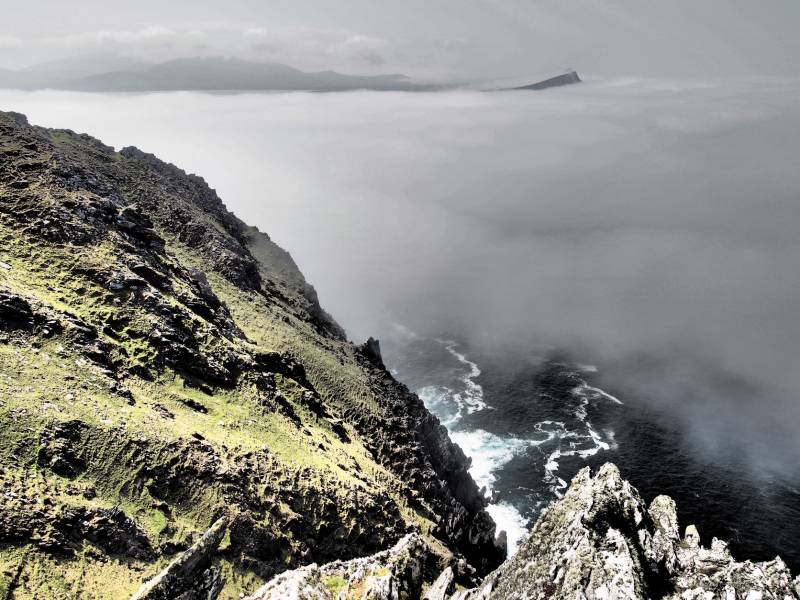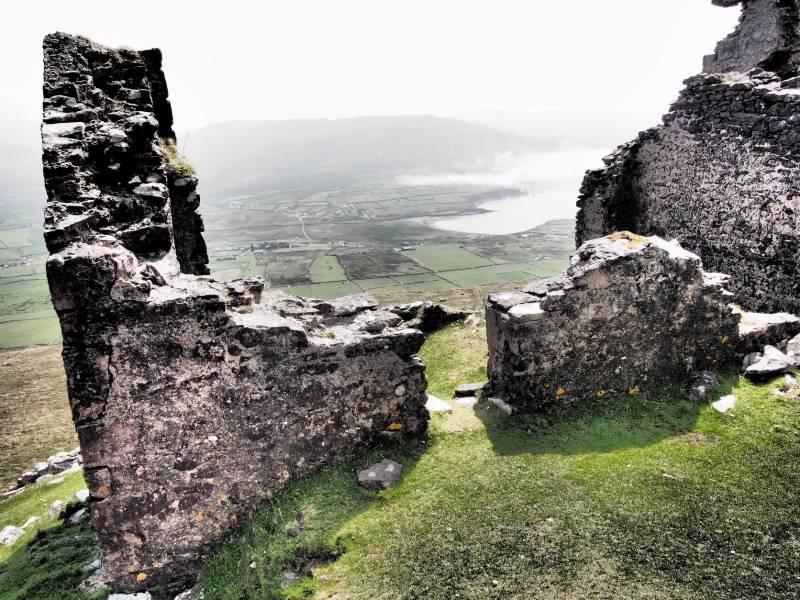 From the Signal Tower ruins on Ballydivid Head to Beenmore is about 1.5km along the headland.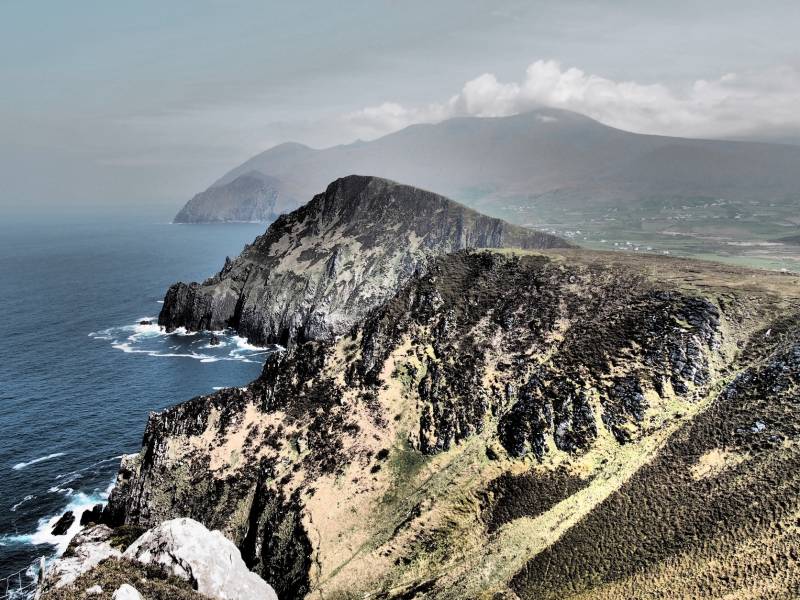 The return leg back to the car is by way of the road to Feohanagh which runs parallel to the coastline and can be reached via one of the farm tracks, or through the fields, depending on how far along you go.