I met some walkers on the Fei Sheehy Challenge in 2014, who subsequently set up Adventure Race Squad Extreme (one of the best deliberate acronyms ever, for an adventure team). We kept in contact and would meet from time to time on various hillwalking challenges. I'm in awe at what they do in terms of training and the races that they participate in. An example of their training would be cycling 135km, changing into your hillwalking gear at the base of Corcóg and then doing the Maamturks Challenge.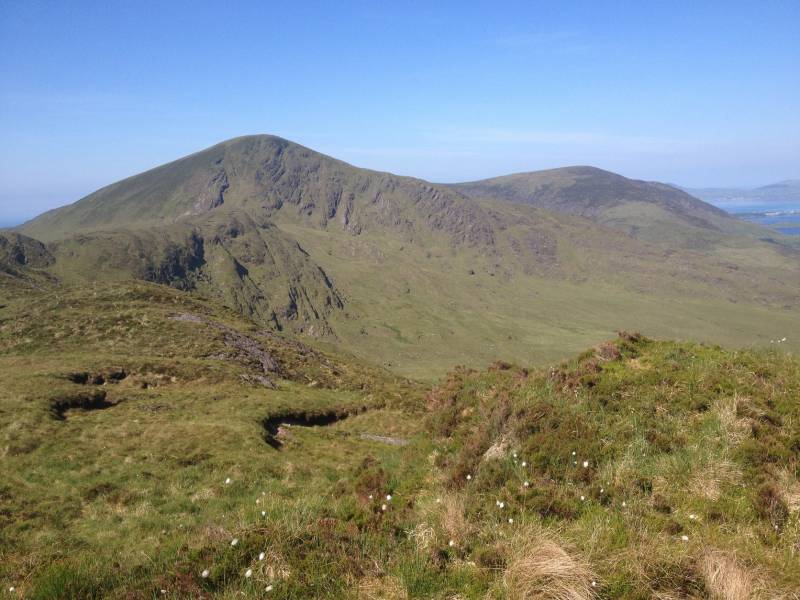 They had a training walk on last weekend and they kindly asked me to go with them. However fit you'd be, you'd still have some doubts about your ability, especially when you're doubling the longest time you've ever been out on the mountains. They sold it to me well and the forecast was excellent.
The target for the day was to walk from the Coomakesta Pass to Cronin's Yard, at the one 'sitting'. We travelled light, without sacrificing safety, and topped up our water (filtered) from Coomeenatierna and Coomavannia Loughs. I doubt that the area between Coomcallee and Knocknagrantee is walked very much but there are some beautiful lakes along there.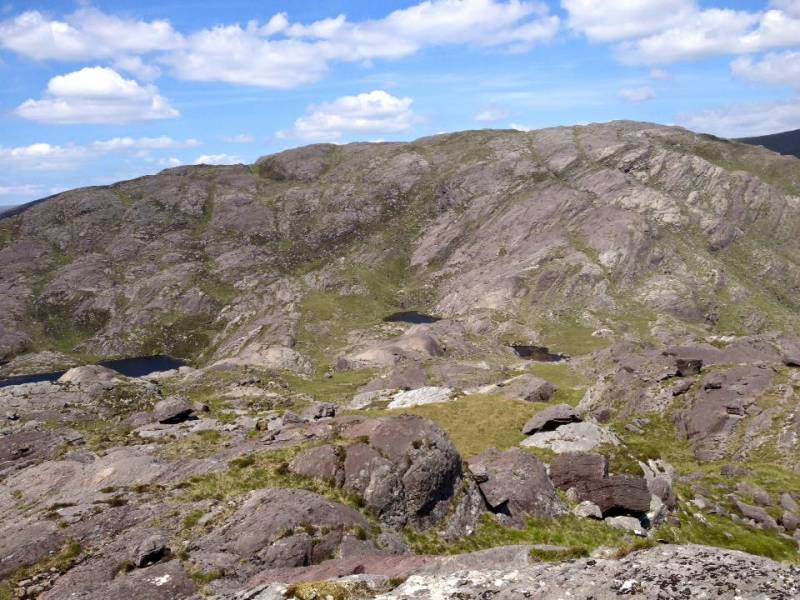 We left a car at V740 799 (with water, food and changes of gear) as we were advised not to leave it on the 'main' road through the Ballaghbeama Gap for (almost) two days. There's an abandoned house there, before you start heading down towards Shronahiree where there's at least one occupied house.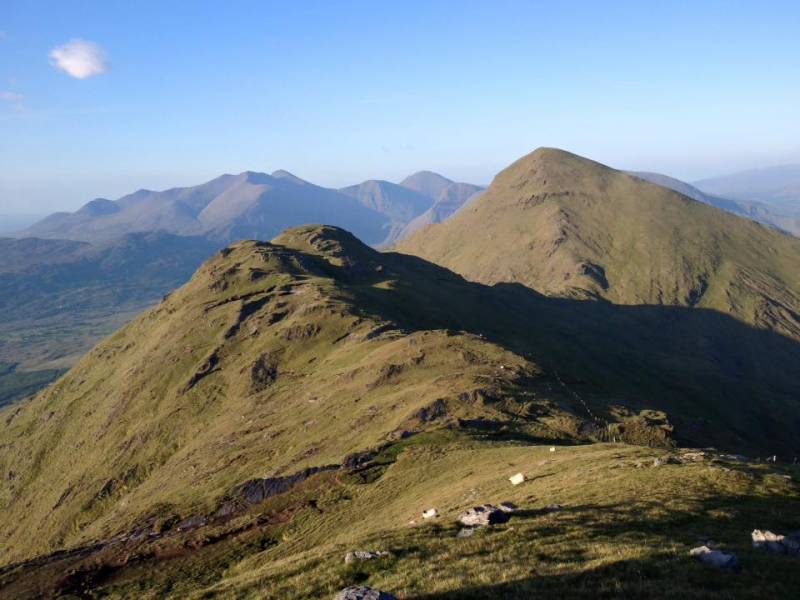 We were heading up to Curraghmore and Caher around three in the morning and the further up you went, you could see the cloud/fog moving in from the East as the wind picked up. It wasn't pleasant along the tops but there was no rain.
We met no other walker until we were heading down to Cronin's Yard. A fantastic walk with great company. Absolutely over the moon to have done it and now an honorary A.R.S.E, to boot.
Lessons Learned:
i) Under no circumstances follow my gpx track down to the road at the Ballaghbeama Gap. I was away from the group (my own fault) and didn't have their collective wisdom to consult. Follow the spur out to hit the road around V762 777 from spot height 462m for a much safer descent.
ii) Night nav is fair difficult.
iii) If you are parking where we did and hit it after dark, have a word with one of the locals at Shronahiree beforehand, as the dogs will hear you and will be barking for as long as you're there. Instead of heading down towards Shronahiree, maybe contour at around 175m and gradually drop down to tracks at Dromteewakeen.
PS: You can add another 800m on to the ascent calculated by the MV website. Believe me!!