This linear route offers all the challenges and all the rewards of West Cork - South Kerry. Be prepared for large rock slabs and little rift valleys , for wet ground and for vigorous vegetation. These will hinder your passage. But take the time to enjoy the great sea inlets, and the endless ranks of mountains in the distance, the delightful lakes, large and small, some long safe spines of easy walking, and the mysterious middle not unlike the Burren with drink taken. Glorious on a June day, it may prove taxing in December.
I suspect that most of you will travel as part of a two car team in which case common sense will require you to reverse my route and begin at Healys Pass and end after the Sugarloaf Mtn or Gowlbeg Mtn.I did not have that luxury.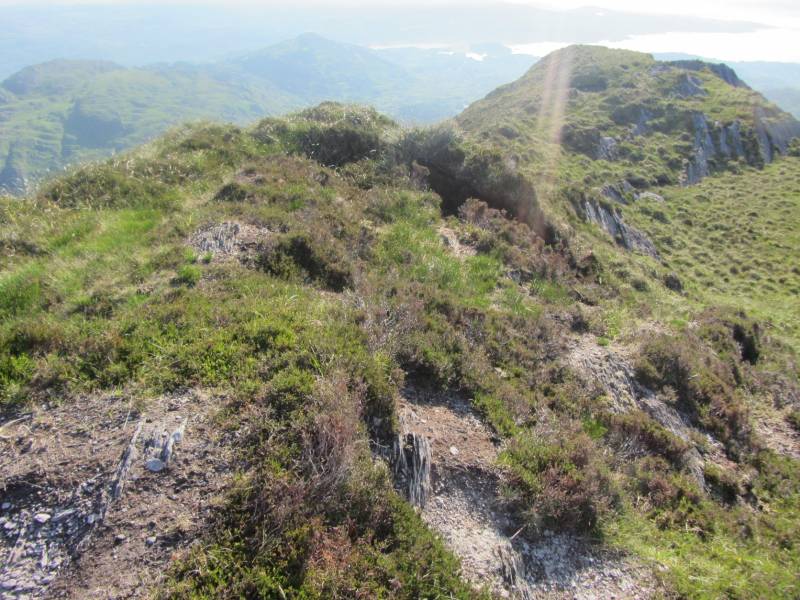 Indeed I drove down from Meath arriving Healys Pass at 2.30am June 4th, slept for two hours in the back of the Ham, woke at 4.30am, got my kit together and cycled to the Start as set out above. It was just a bracing freewheel down to Adrigole but there was a slight incline on the way up towards Glengarriff.Pedalling a bike before a long walk , even up a mild incline, always deadens my legs, and with just two hours sleep, I was worried I'd seize up along the way! I hid my bike in the bushes at a bend in the road where there would be parking for just one car. I ended up ascending Sugarloaf from the south, and that involved some scrambling through large rock slabs: caution required. Better to curve aound and approach from the east?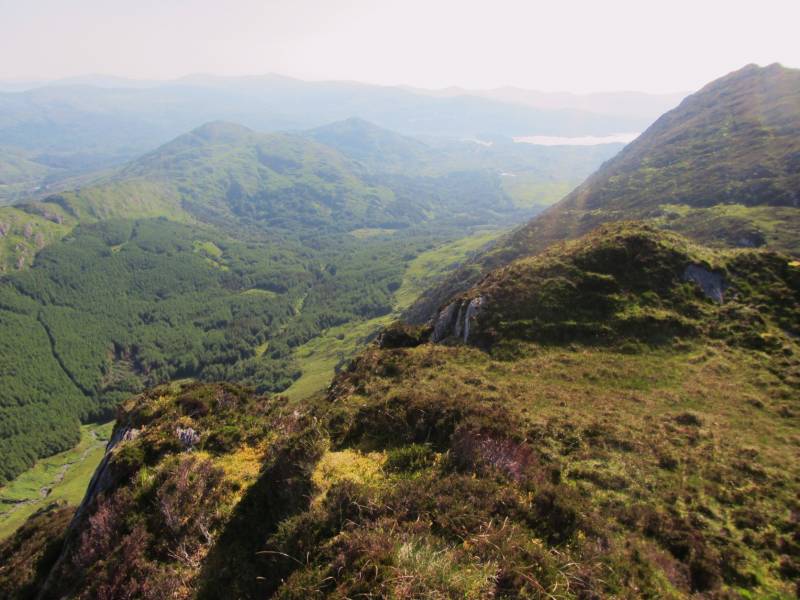 There followed a delightful and restful walk to the West Top and Far West Top and this is where you really get to take in the sea and the mountains as a huge vista, with lakes seemingly nestled everywhere. Take a look back into the delightful Magannagan Valley, lush and green, as you go. I think that many walkers will see the close proximity of Sugarloaf, its WT, its FWT, Nareera, its NT and indeed its SWT as a basis for a single day out and you might be perfectly correct. There's magnificient landscape to be explored...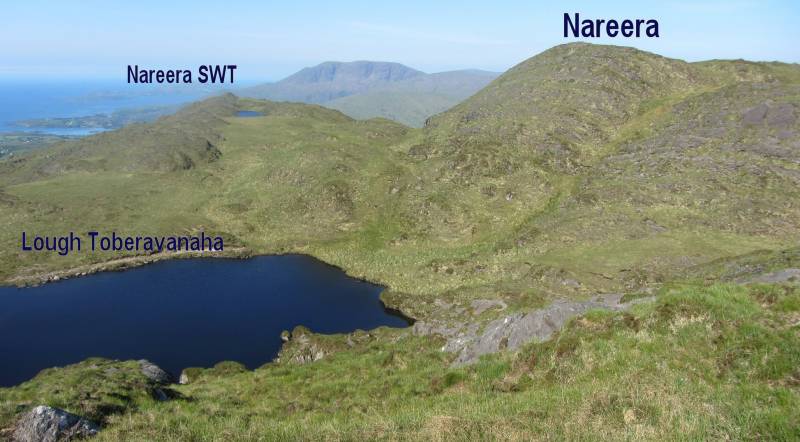 After a good sleep atop Nareera, the route north was across some really rough country, giant rock slabs and lakes as I circumnavigated the Glenlough, until I finally reached the comparative safety of the Cork Kerry border. Now other summiteers might have gone west to Glenkeel Top and then across to Knockeirky ST but I don't go out of my way for "non listers".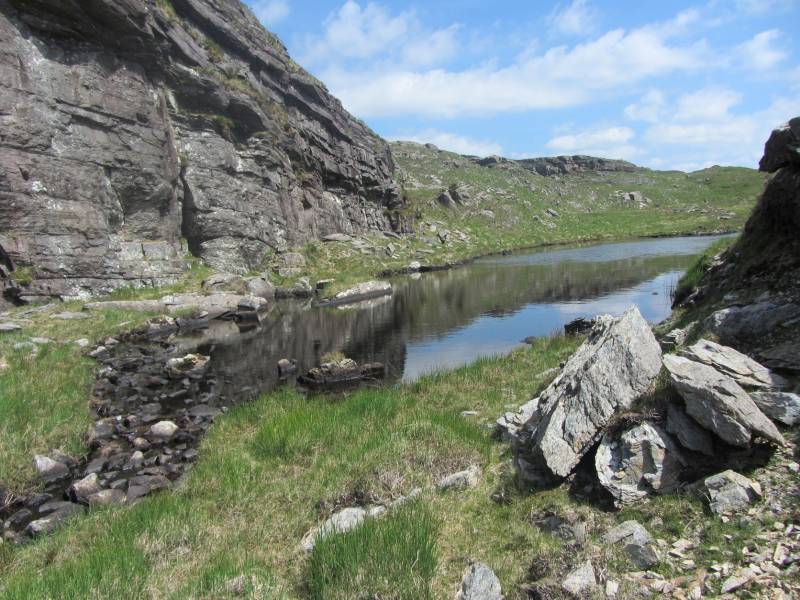 Knockeirky presents as a massive slab of exposed stone and it's a bit of fun getting up there.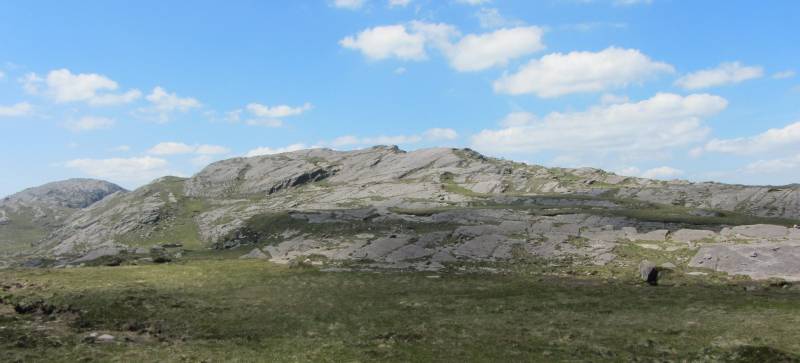 I found the ridge from Knockeirky back to Healys Pass over Cushnaficulla and Knockowen to be pure walking pleasure with Bantry Bay to the south and Kenmare Creek to the north. An almond Magnum at the Pass was Seventh Heaven
Number of persons met en route: Zero