After four great days walking in the Maumturks and a day off the hills driving around Connemara, it was time to move northbound to the Bluestacks. My friend from France who had joined me on the last hike over Leenaun Hill and co. was still a bit tired from his first hike in Ireland and it had been quite a long drive up from Leenaun to Donegal Town, but we had a few hours to spare and the weather was turning sunny, so I thought about a quick up-and-down Carnaween. We parked at a junction SE of the summit and walked down about 200m but found ourselves before a gate, with a farm standing a few hundred meters further. Having a look at the map, I thought it would be better to get back on the main track and follow it up to the wind farm, from where we could follow the ridge E of Carnaween. But suddenly, Silver Hill appeared in the distance and my friend exclaimed: "I want to climb this one !!".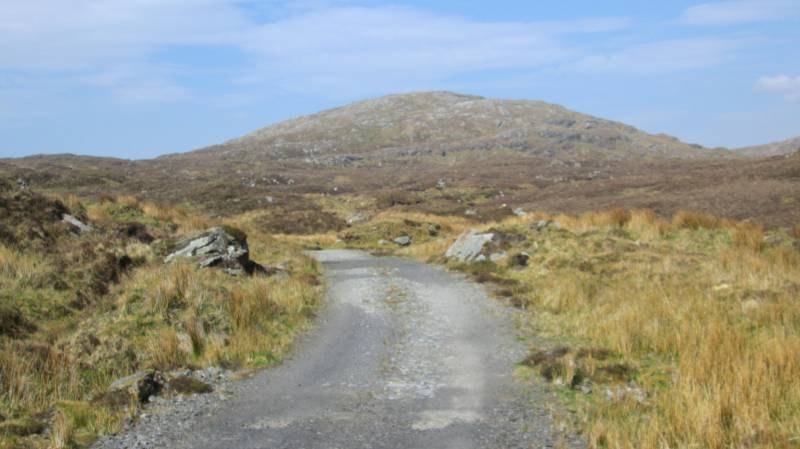 I had thought of including it in the next day's walk, which was due to include also Binnasruell, Lavagh Beg, Lavagh More and Croaghgorm, but it would have been a big walk and shortening it a bit surely was a good idea. So we left the track and headed on over soft, heathery, uneven ground, a bit hard-going, but very interesting in terms of apprenticeship, as my friend noticed, telling me this could be a good walk for children to learn how to cope with the terrain.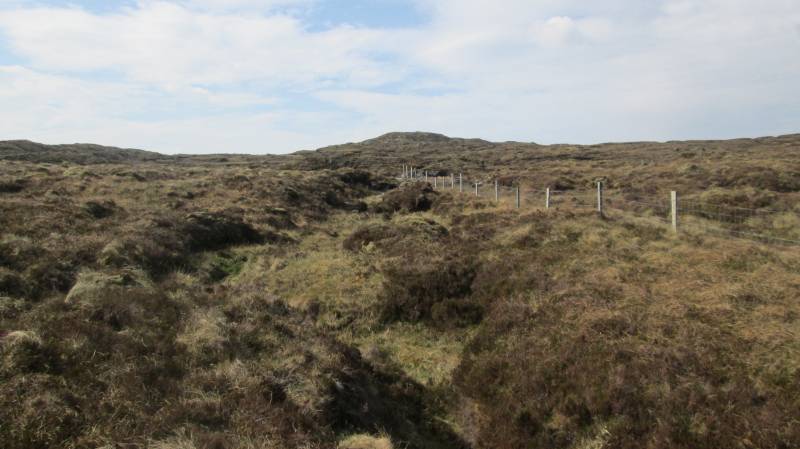 The real ascent started after a while, never too steep though and on firm ground, soon offering fine views over Carnaween and Cullaghacro, with the windfarm being the only trace of human activity, hardly spoiling the beautiful landscape.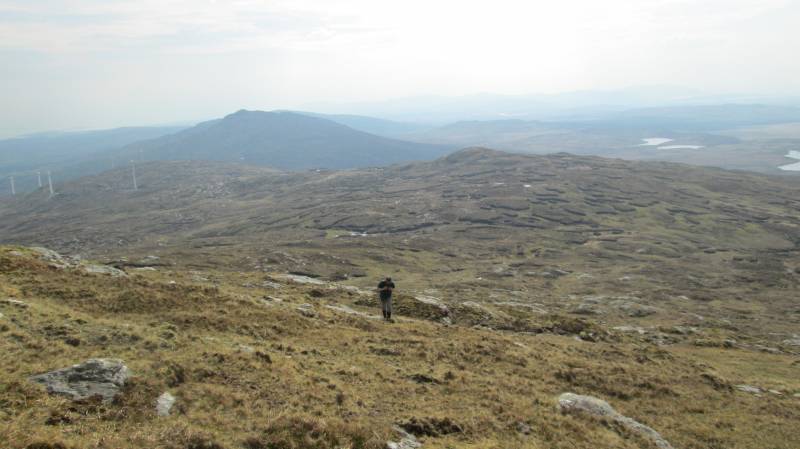 The summit area is flattish and strewn with ponds; it deserves a full tour to enjoy all the different panoramas over Aghla Mountain and the Derryveaghs to the N, the main Bluestacks to the E, Cullaghacro and Carnaween to the SW and the lovely string of lakes to the W.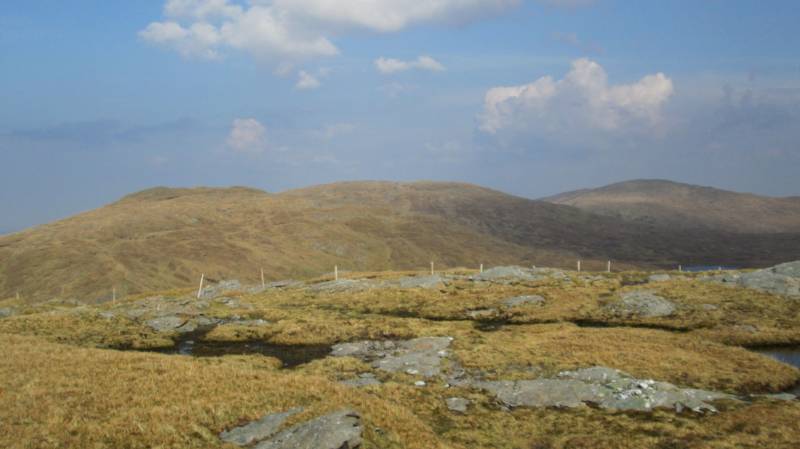 On the way back, we made the easy detour over Cullaghacro before reaching the windfarm and getting back on the track we had been up. A relatively easy walk under dry conditions, with a bit of testing ground for the unexperienced, and rewarding views from the summit of Silver Hill.