This is a nice and easy walk up and down Iorras Beag from the lovely wee port of Roundstone. Best done under glorious weather, as the pics suggest. The ascent is gentle and the ground is firm most of the way. I had just arrived to Connemara and wanted to have a bit of warming up before tackling the Maumturks on the following days.
After reading markmjcampion's comment on Cashel Hill, I found the link below (from the same website) and decided to follow this route, which I highly recommend.
http://www.roundstone-connemara.com/styled-8/styled-36/styled-34/index.html
From the wee port of Roundstone, I followed the minor road straight uphill due W for about 1.5km and crossed a wooden fence where the road ends. The ascent starts gently from there, on a good path that peters out at some point. Still the route is straightforward. Looking back every now and then, you will see the views extend to the E as you gain height. The ground then becomes a bit steeper and rocky too, with a few crags. After a short pull-up, I made a first stop at pt. 252m.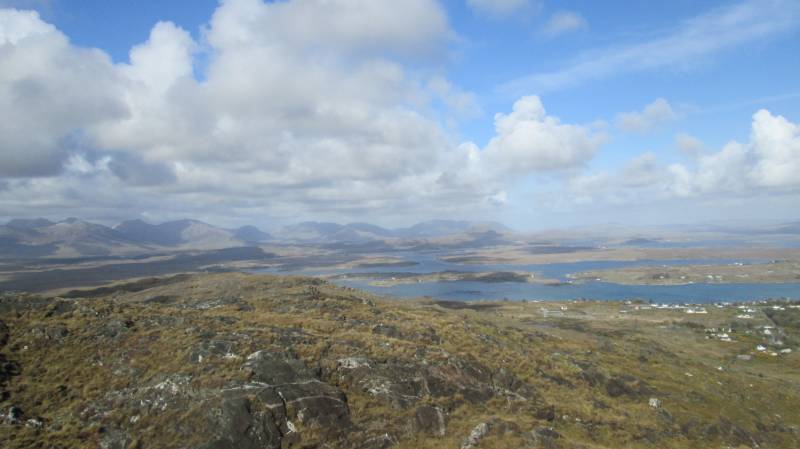 From there it is an easy stroll to the main summit area, with views now opening over the Atlantic to the S.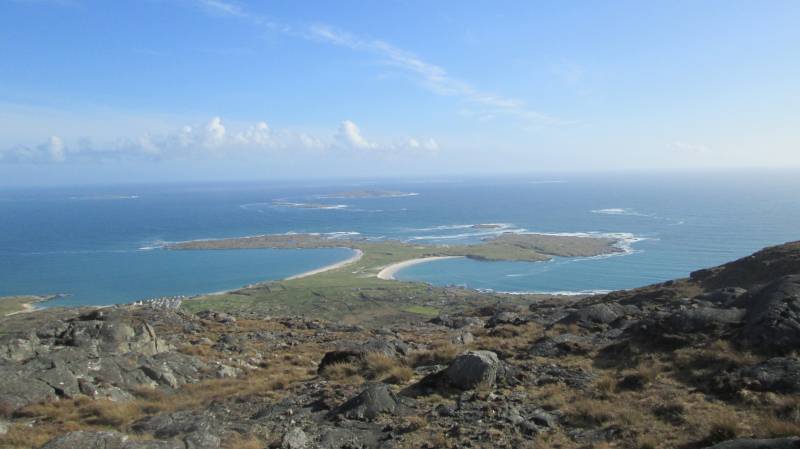 As can be seen on the pic below, there are three contenders for the highest point, very close to each other, but the trig looks slightly higher. It is really worth visiting them all though, be it just for the different views they each have to offer.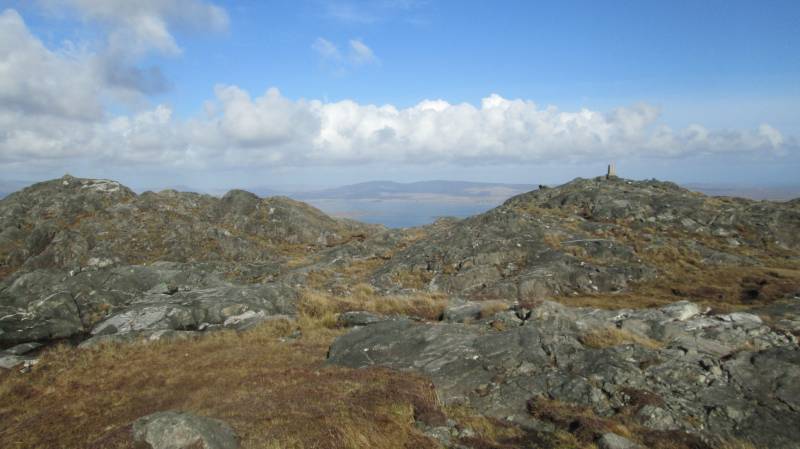 The NE Top -from where the last three pics were taken- definitely has the best views (see last two pics). Like the other minor top -but unlike the main top- it has a substantial cairn.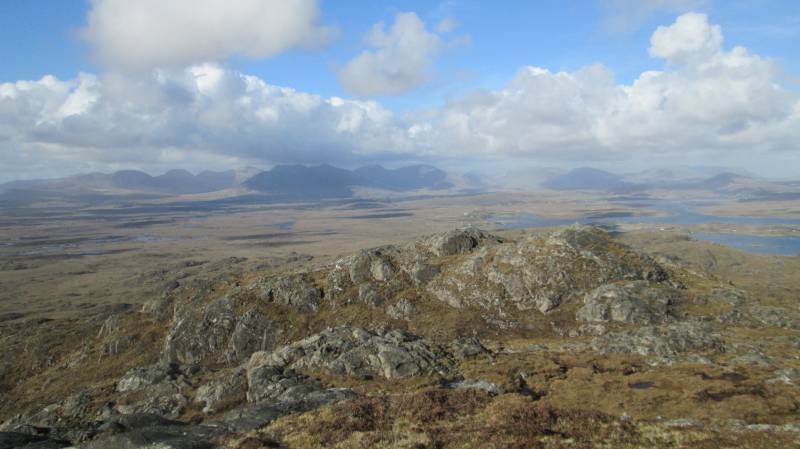 I then started my descent along the N slopes, where the ground is a bit more hard-going, and contoured the high ground to reach the grassy E slopes and retrace my steps back to the path and to the village.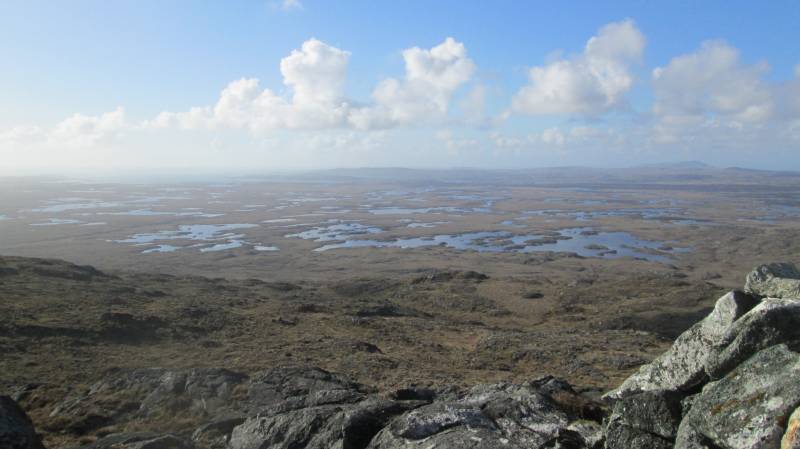 A truly enjoyable walk, which could be easily done with kids, with a minimum of supervision needed as you reach the high ground, due to the few crags.