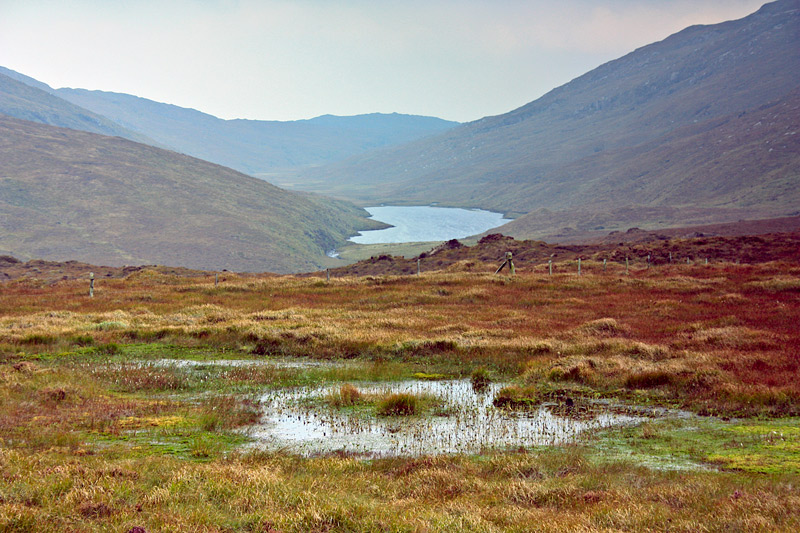 One wettish September day we visited the SE corner of the Bluestacks starting from Barne's Bridge on the N15 Ballybofey to Donegal Town road. There was reasonable parking and a forest road that lead invitingly into the mountains.
When you leave the forest road you are in a wild area and the day we did it the mist was off the first couple of summits but all the higher ground required continuous navigation.
An initial and a finishing sight was that of Barne's Lough, part of the Barne's River.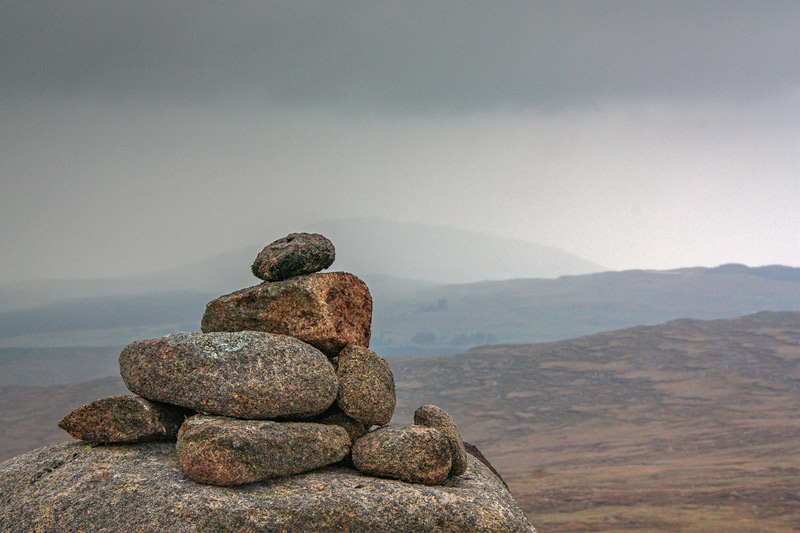 Approaching Cloghervaddy after Croaghbrack you are in a truly wild, trackless area without any sign of the built environment.
Looking at the route on the modern MV map I see we didn't visit Croaghnageer NE or Croaghnageer E both of which were only added in 2015.
I remember well the approach to Croaghnageer with a 20m mist. The area is relatively flat with various small ridges at odd confusing angles. Where is the highest point - is it there along that ridge or there beside that rising shape through the cloud? Although many summits by then had been positioned by MV members, I didn't know whether Croaghnageer was one of them. It was with some pleasure that I found the GPS position to be accurate to within a metre or two - it had indeed been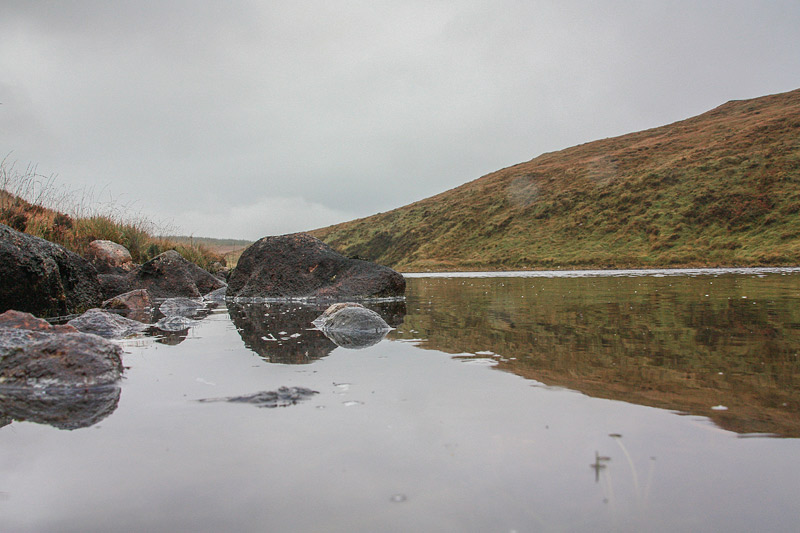 measured by a member (eflanaga) some time before. As developer of the website it's great to see the practical value of technology and community coming together. (Too techy for you? I really don't give a s**t)
The mist conditions were such that photography wasn't possible, not until we got right back to Barne's Lough was it possible to get the camera out with any hope of getting a shot. Even then I note the picture has clear signs of water droplets on it. All in all, a great short walk.