Route over Crib Goch to Snowdon descending by the Pyg Track.
Day 2 of my Wales trip, and I met up with Fergalh, of this parish, and a friend of his, to take on the infamous Crib Goch ridge walk, as part of the Snowdon Hiorseshoe. Crib Goch proved not uneventful; the friend pulled a muscle in her leg early on the ridge and had to be nursed over the rest of it and down the Pyg Track, killing the second half of the horsehoe and adding substantially to the time taken for the half-horseshoe. A more realistic time for the truncated route would be under 5 hours, with the entire horseshoe taking 6 to 6 and a half hours.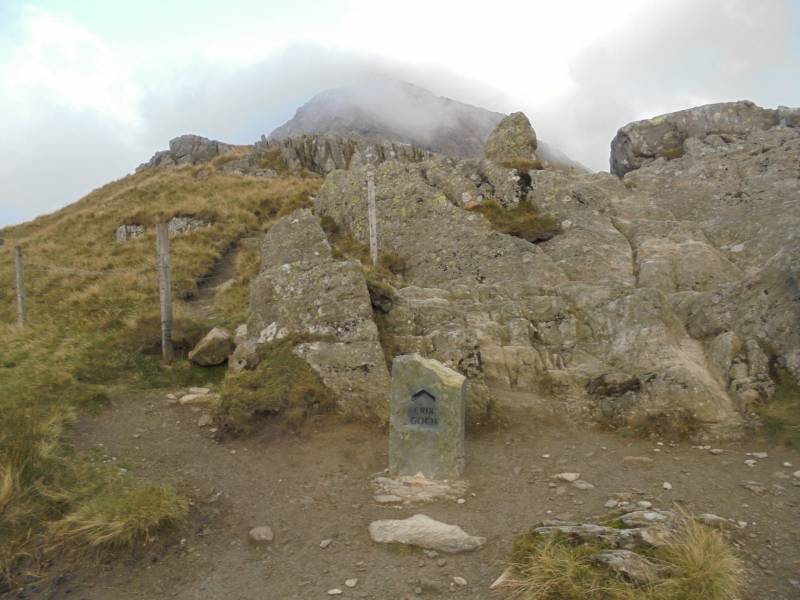 But first things first, this is a stunning walk, whatever part of it you complete. And it is popular; we met in the Pen Y Pass carpark at 7.15am securing what were among the last of the spaces available. Not all the hordes of people were heading to Crib Goch - many would ascend and descend by either the Miner's or Pyg tracks - but a goodly portion were and the ridge was certainly busy.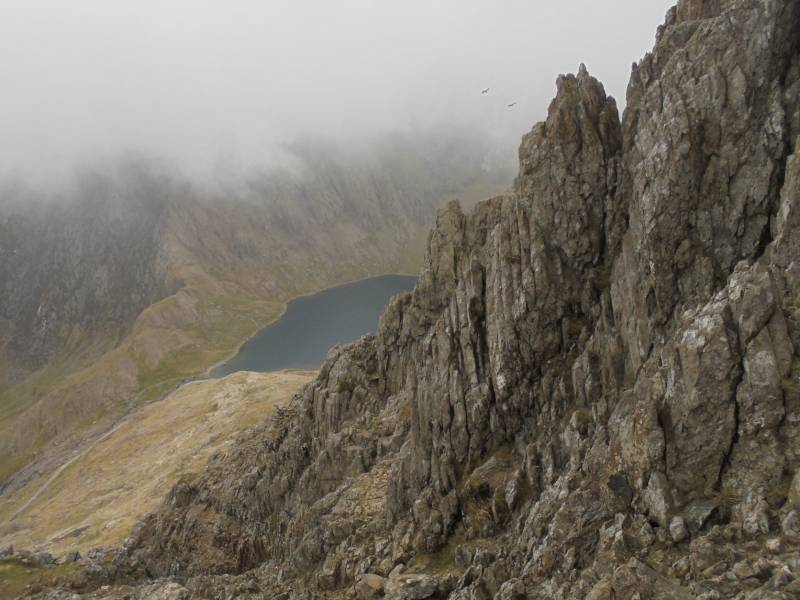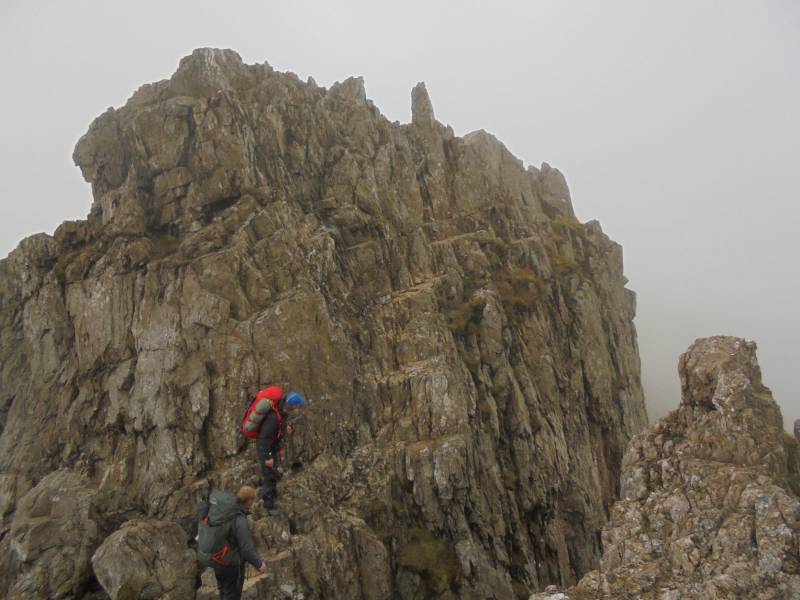 The ridge, in good weather, is not beyond the capabilities of any hillwalker who is prepared to clamber a little. The key point here is 'good weather'; crossing the ridge takes time, time enough for any good weather to come and go, so a good outlook would be nice too, and things change fast up here. Rain would be more than inconvenient, but wind in particular could render parts of the ridge utterly unsafe.
After the initial climb, the ridge is mostly level and much of it can be walked easily - there are a few parts however where simple climbing (up and down) is essential, but the exposure, while significant, never become terrifying. Some of the obstacles can be avoided to the south.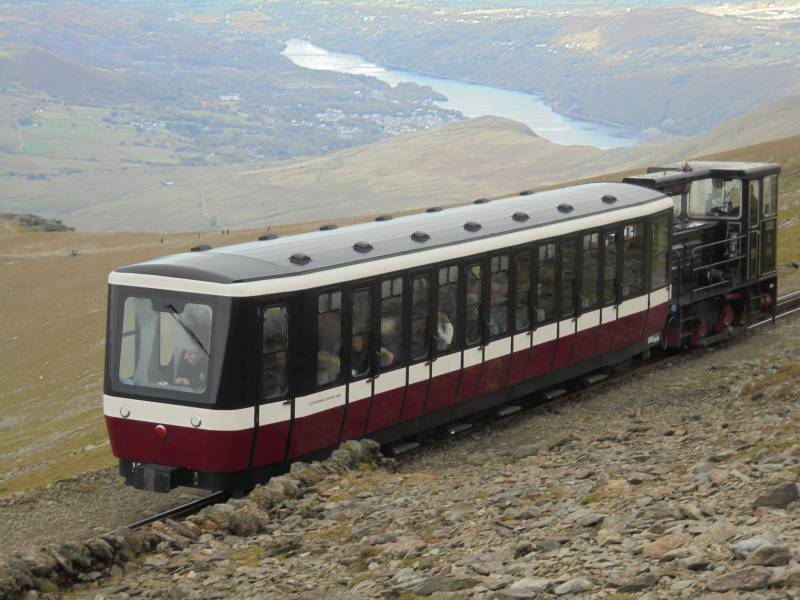 I'm not sure if the summit of Snowdon is ever empty, but on a Saturday in October it's like a carnival - half of Wales seems to be here - most have climbed by the tourist routes of Pyg and Miner's, and will descend the same way. The cafe (and the train) make it difficult to realise that this peak is higher than Carrauntoohil!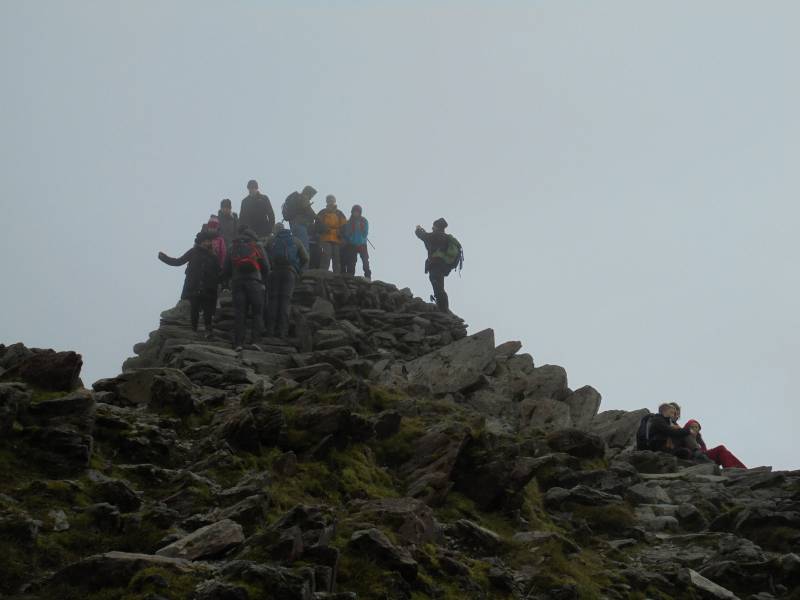 The descent by the Pyg Track is straightforward but unbelievably busy, with seemingly as many ascending as descending, even as the day gets later.
Stunning walking country.