Route up Tryfan North Ridge and over the Glyders, descending through the Devils Kitchen.
Having decamped for a couple of days to Wales, 7am on day one found me parked in a layby on the A5 immediately north of Tryfan. It was 7.30 before it was light enough for me to feel comfortable heading upwards.
The walk started well with some steps (!), a sign from the Welsh Equivalent of Mountain Metheail, and a box soliciting donations towards the cost of the path works. Clearly not many contribute, because the steps/path don't continue far. There are scuffed paths of sorts all over the hill, but nothing official and no clear, or sole, way up.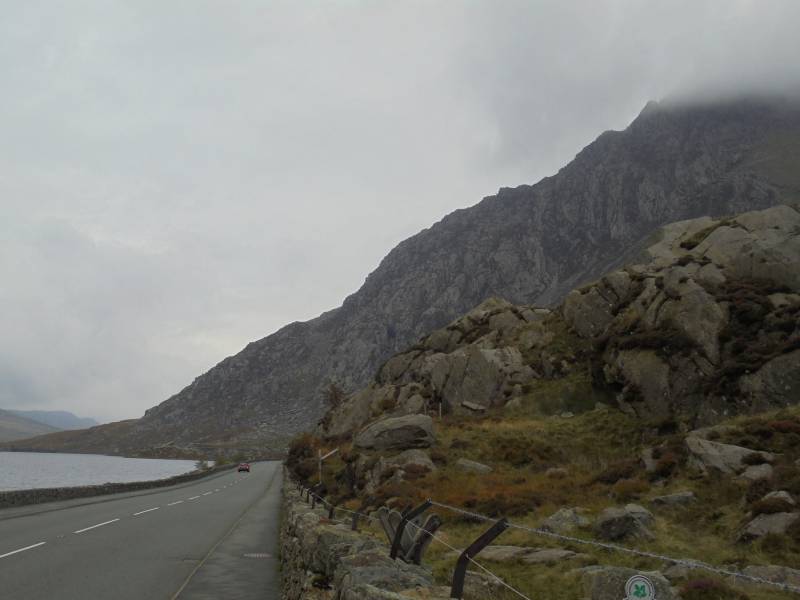 The north ridge of Tryfan is rated as a grade one scramble, which sounds straighforward ... however, it is not like any scramble I have ever attempted This is a wall of tumbled and shattered rock, interspersed with gullies and scree channels. It is more than occasional 'hands on rock', at times being full on climbing - I cannot remember ever having so much to physically haul myself upwards using my upper body - an entire body workout and very hard going. Also, there were many dead ends where no way forward was possible and many consequent backtracks It's a matter of one hand after another, one foot after another until the top (mercifully) is reached. The road is at 300m, so the initial climb is only 600m, but it took a hard two hours; 2 hours after which I had covered less than 1km from the car!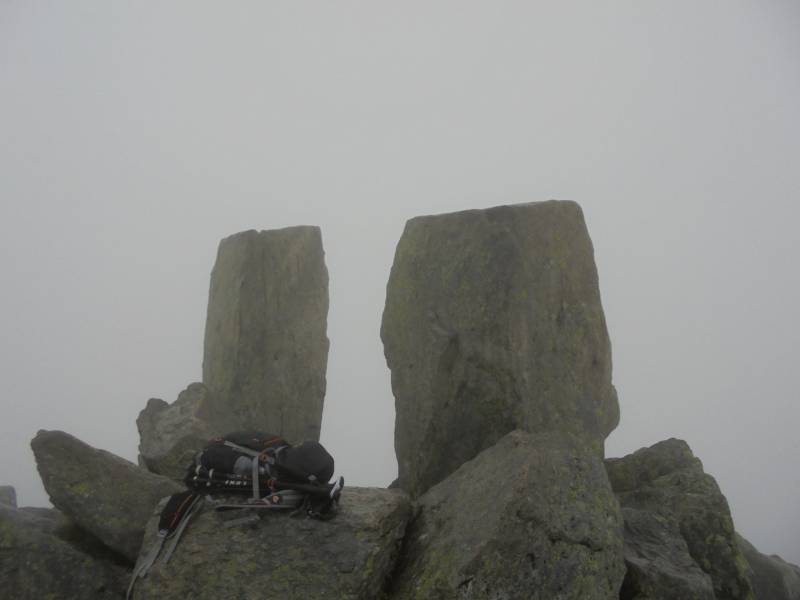 This is a rocky place; the summit of Tryfan, Glyder Fach, and much between involves clambering over shattered rock. It is very hard to get into any walking rhythm here; four hours after leaving the car, I had covered 4km. Only when past the eerie Castell Y Gwynt - like the tor on Slieve Bearnagh except sharper! - does the path begin to become unambiguous. Over Glyder Fawr and the path down through the Devil's Kitchen is clear - not unlike our own Devil's Ladder on the upper reaches - but less steep and with well made paths lower down.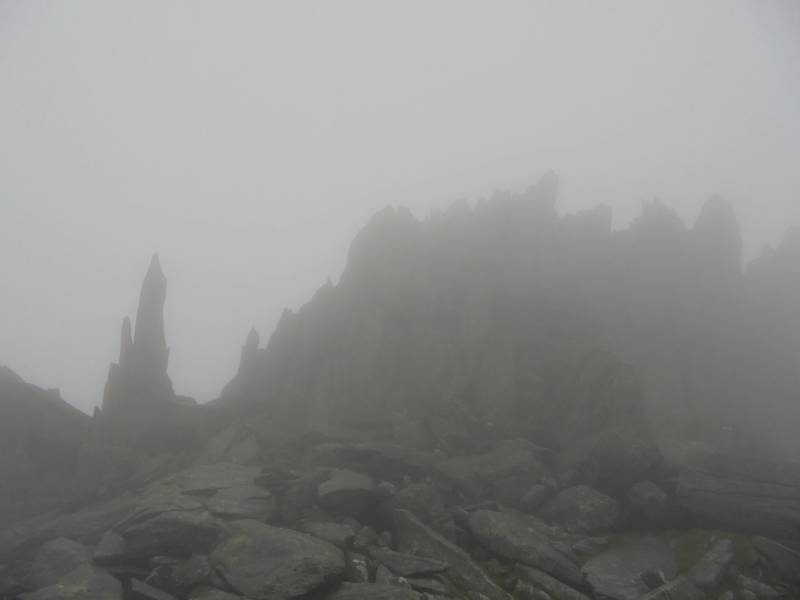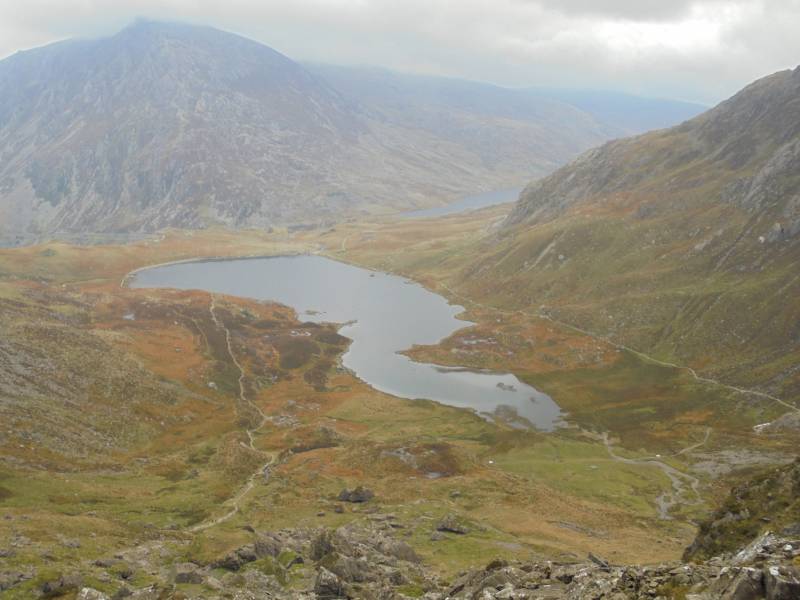 Overall a great walk but definitely not a day for photos!