Welcome to MountainViews
If you want to use the website often please enrol (quick and free) at top right.
For more map options click on any overview map area or any detail map feature.
Detail Map Features
Find Suggested Walks

Find hill, mountain, island, coastal feature.
Videos



Recent Contributions

Get Notifications

Croghan Kinsella East Top
An attempt to make a circular walk out of an up and down to the new Arderin Beg,of Croghan Kinsella East Top.  There is an extensive network of tracks on the east side of the hill; linking them successfully however is easier said than done.  The area is heavily forested and an attempt to link up with my ascent track on the descent had to be aborted due to my inability to penetrate the thick conifers, leading to a detour to the south before I could continue northwards.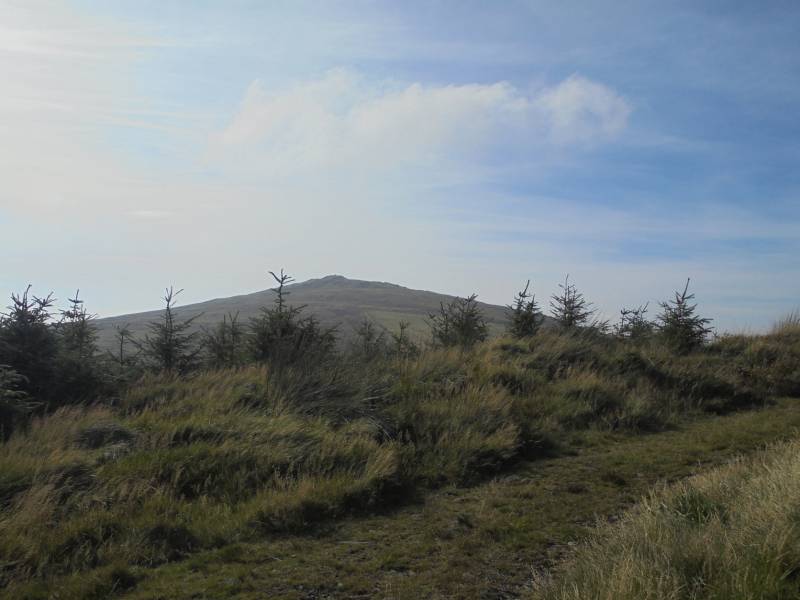 The immediate summit area is lightly forested with new planting over the detritus of earlier harvesting, and is consequentially hard going, but only for a couple of hundred yards. It will grow however, and given a couple of years, this will not be a pleasant place.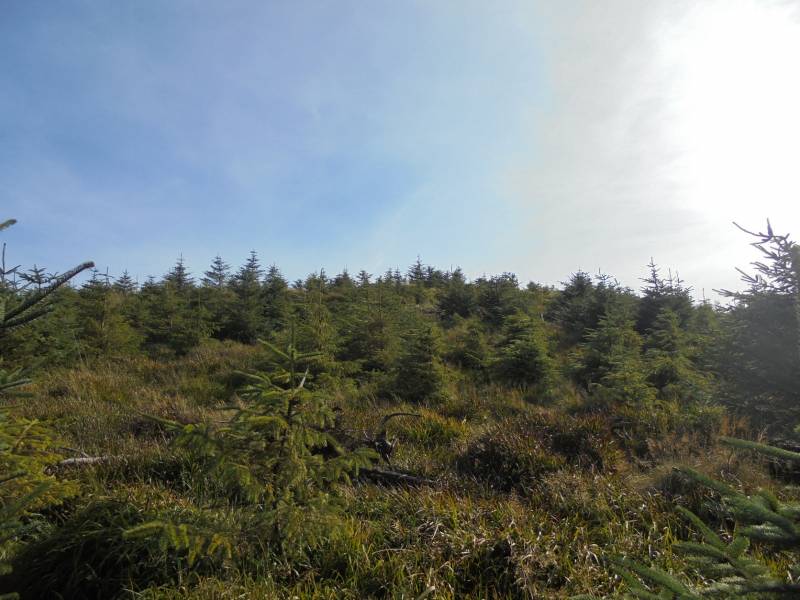 There is a huge amount of development going on to the east of the hill, including some very substantial roads and heavy earthworks.  There is heavy machinery scattered over the area and a lot of hard hats. I was stopped by a worker who advised me that a windmill farm is currently being built, and that the hill is currently 'off limits'.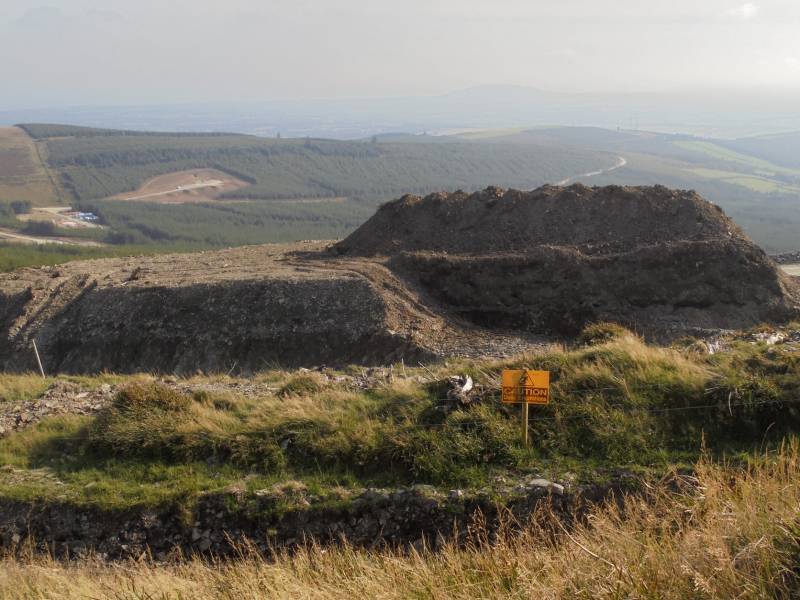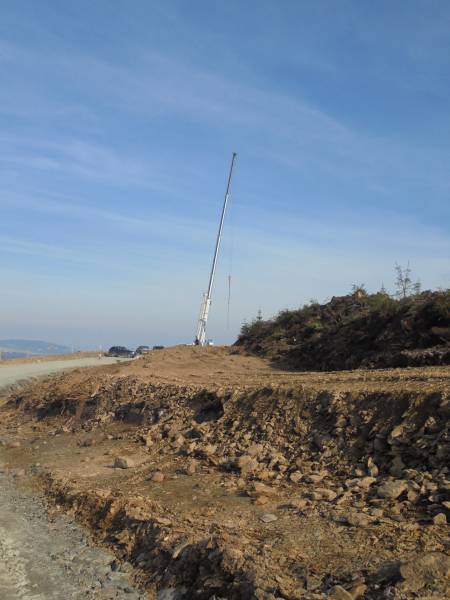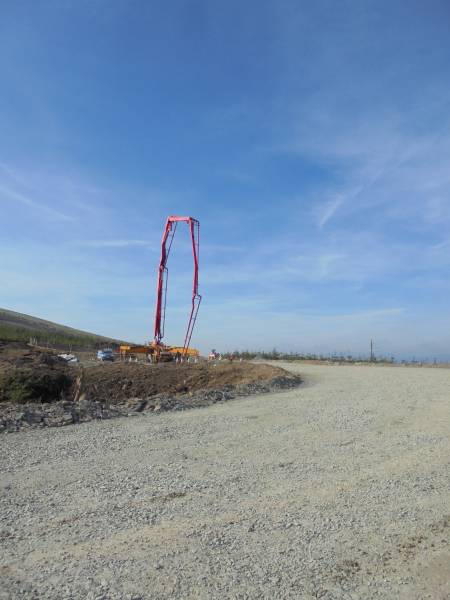 ---
No comments uploaded yet.