Theres a nice gradual walk in to this route. I decided to take the more direct route to Knockaffertagh via Letterkeeghaun which is wild enough . I was 12km into the walk before the cloud lifted, in places.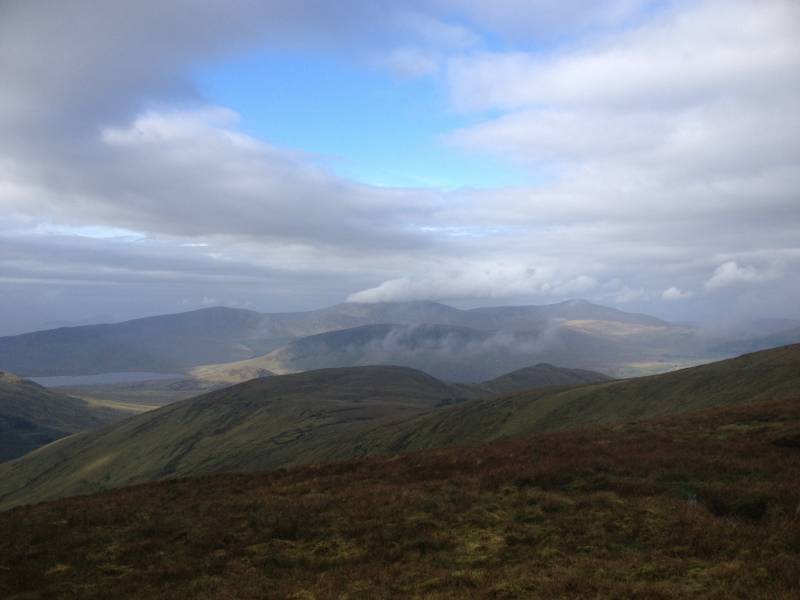 It appeared that the area around Birreencorragh had more foot fall that any other mountain Id been on. Theres some lovely spurs leading off it and you could see how folk might make a nice horseshoe (or 2) out of them.
Theres a fine pull up to Buckoogh out of the glen between itself and Mount Eagle. Its pretty sharp at the start but gradually softens out. Theres a fence down the whole way to the track, along the SE shoulder.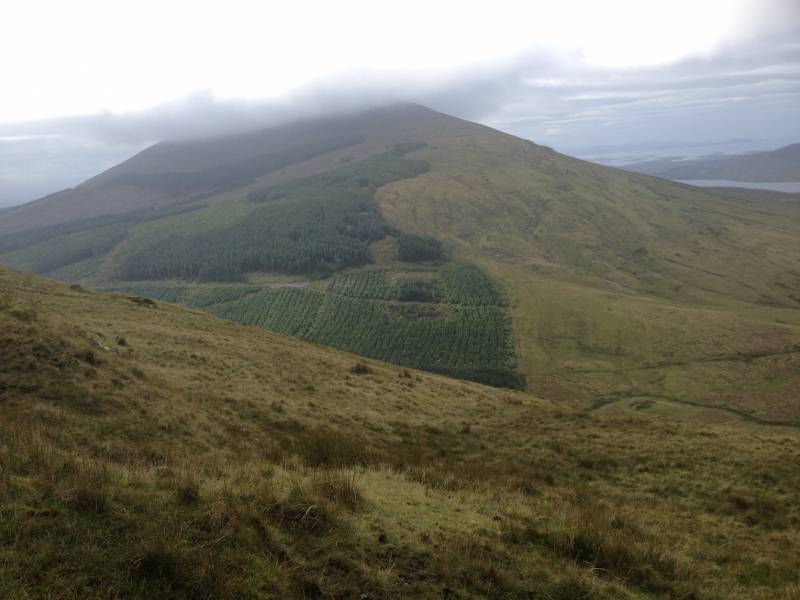 If you've more than one car I'd recommend leaving one around G014 995 as theres about 7km of track/road (not unintertesting)back to the Church at Cloondaff. Its not possible to drive across the track at G027 988, theres stepping stones there.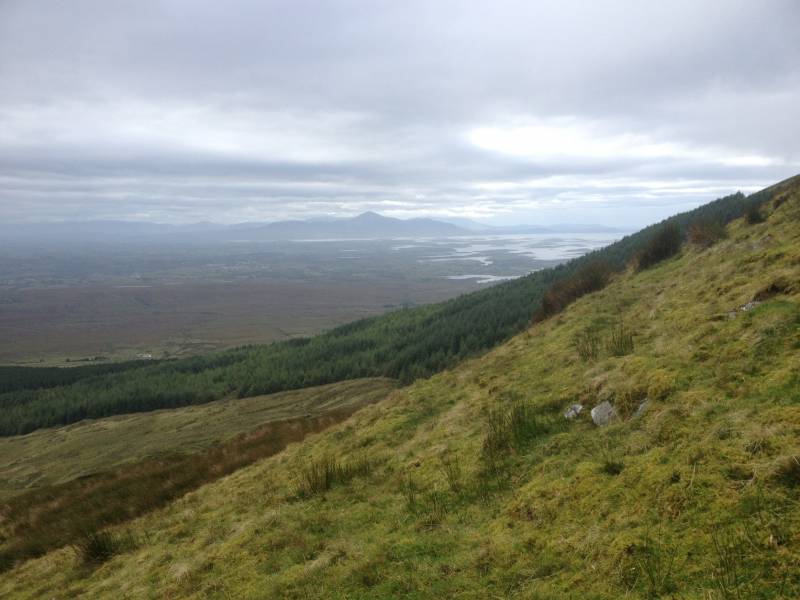 PS: Theres some mighty walking up this country. Highly recommended.