It had taken me 50 years to get to Donegal so I decided against going up on the day of the challenge. I wanted to have a good look at the route and do my bit for Donegal tourism by getting a few nice photos. The route in pictures is here (just copy and paste the link details to your browser) https://picasaweb.google.com/107882237069448091566/GloverHighlander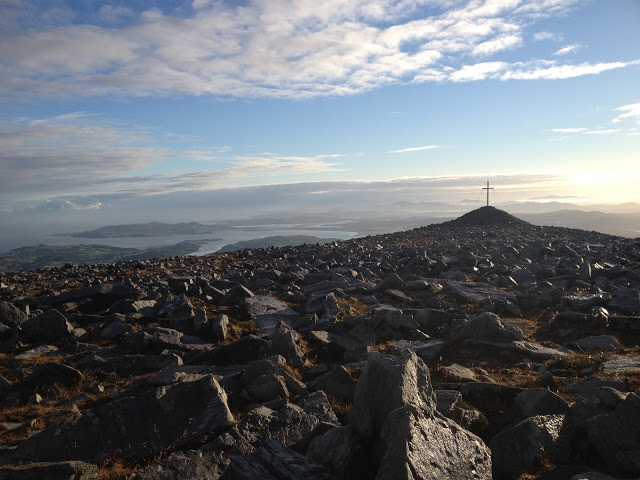 I recorded it as 23.02km with 1,953m gain and 2,049m descent. The reason for the 200m or so less gain than you'd see elsewhere is that I started further in the road to the miners track.
It really is a fantastic walk and I thoroughly enjoyed it. 
On the road into the start near Creeslough I passed a sign for the homestead of 'Noreen Bawn', so now I know where that is and what/who the song is about.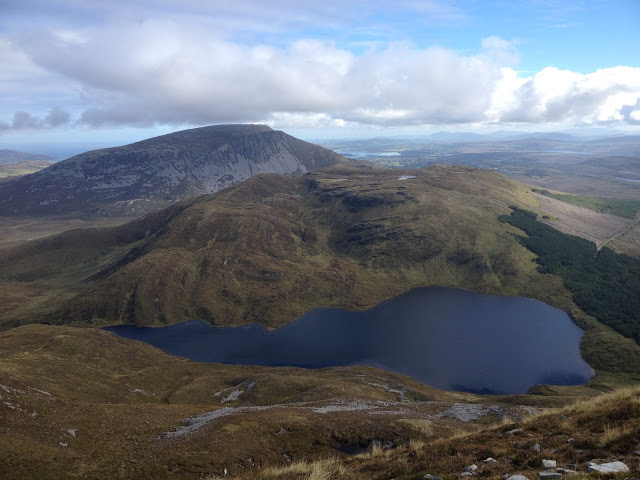 The track up to Muckish was tricky enough for a first timer and I was glad of the traffic that had gone up there a few days earlier. The summit plateau is something to behold and the first thing that came to mind was that you could have a game of hurling up there, if someone cleared a 'few' stones away.
Like all challenge walks, in certain places, you can make life easier on yourself by having a good view of what what's ahead and sometimes, looking back. There's a right way and a wrong way of ascending/descending the mountains and trying to figure out the best 'energy saving paths'.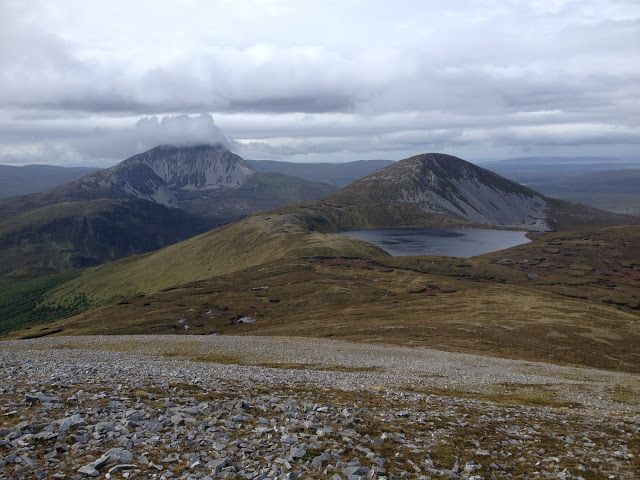 I stayed to the left of the 'new' fence after leaving Crocknalaragagh. It got a bit wet in places but you don't loose much by going out to the left to avoid the soft ground. There's a fine pull up from Lough Aluirg to Aghla Beg and by the time you get to Aghla Beg South (Ardloughnabrackbaddy) you've nearly 11km done and you get some great views from its summit.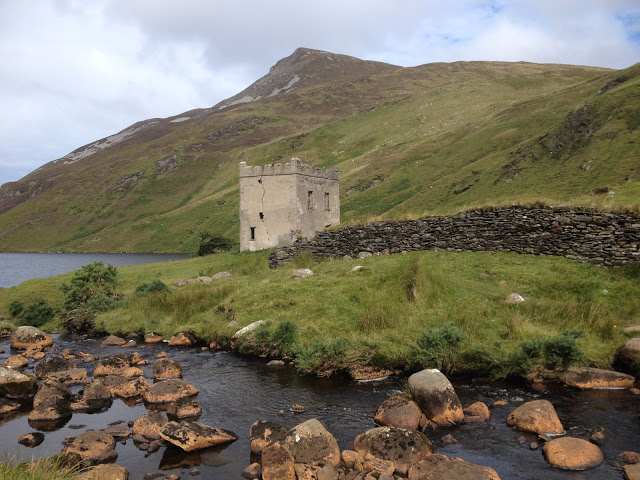 You can make the descent from Aghla More as sharp as you like but I found heading to the left of spot height 286m comfortable enough. It's a good idea, from here, to have a look at Beaghy and how you're going to tackle it. I swung a bit out to the left here;and at Mackoght to make the gradient a bit easier as you're at 150m at Altan Farm and you basically have a 5km pull to Errigal at 751m with about 150m of 'dips' along the way.

I met about 10 people going up/down Errigal and that was it for the day.