Route taking in Broaghnabinnia, Stumpa Duloigh and its SE top, and Knocknabreeda. The walk begins from parking just over a bridge at V821 812, where there is room for 5 or 6 cars.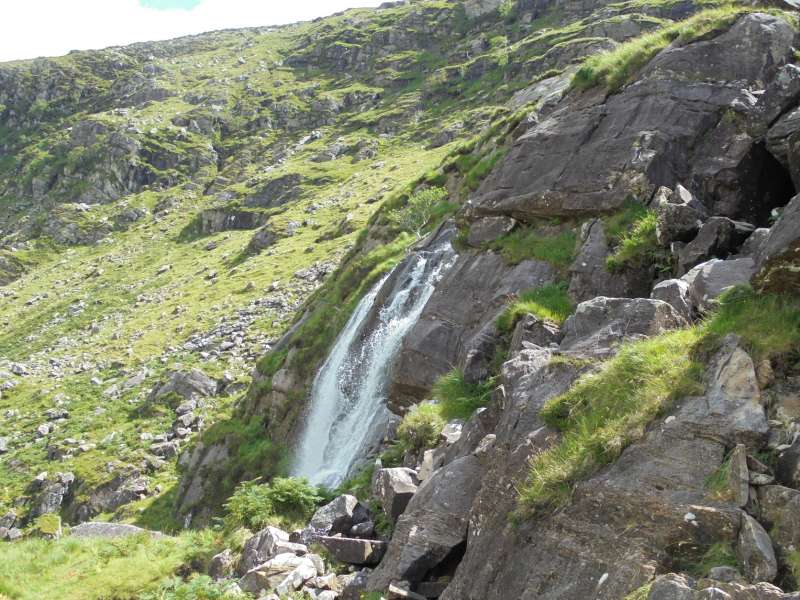 Head back across the bridge and turn right through 2 gates, through a sheep pen which you exit by heading through 2 further gates to the left. This leads you onto a rough track leading to the north shores of Lough Reagh.
From here climb in a southwesterly direction over mixed ground. You will see the waterfall above Lough Reagh; remain north of the river that feeds it. Skirt around the lower slopes of Broaghnabinnia before heading a little more northerly as the slope allows onto Broaghnabinnia itself.
The descent to the col with Stumpa Duloigh is tricky; you will need to head more south that you expect to avoid steep ground; you will also lose a great deal of height, some 350m.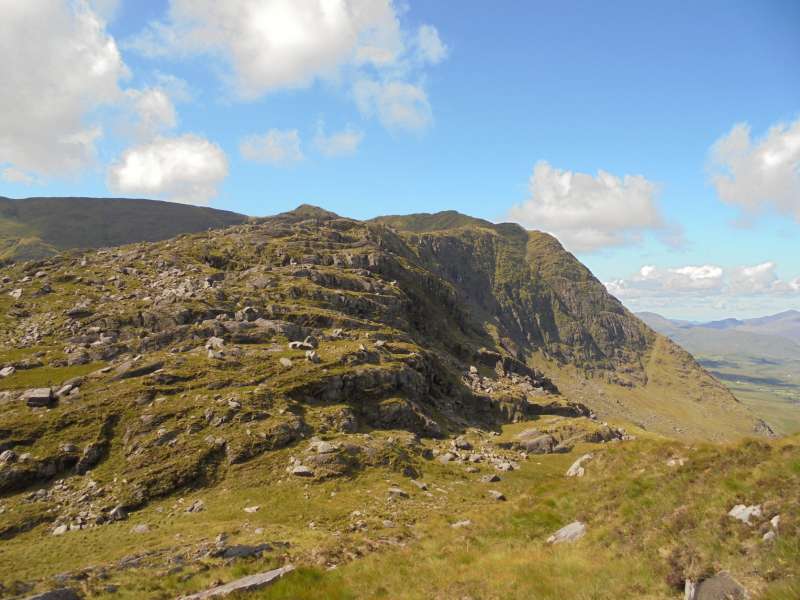 Once the col is reached, there is an amount of rough ground to be scaled before reaching the Stumpa Duloigh Ridge itself. The rock benches here are reminiscent of the Cahas; a lot of climbing for little height gain.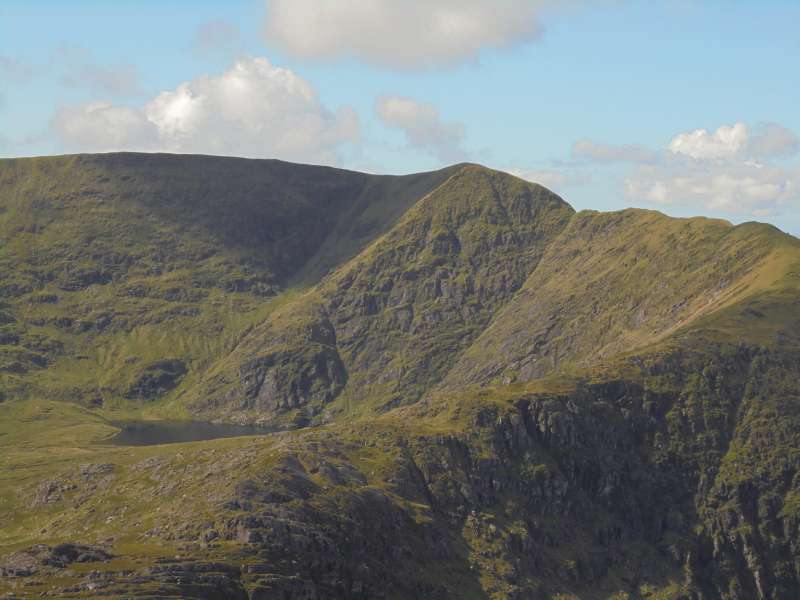 The main ridge leading to Stumpa Duloigh is shown in the foreground of the pic below. Once the benches are cleared the ridge provides easy and airy walking. This is a stunning ridge, quite sharp in places and with staggering views which get better as you rise.
​Before you reach point 776 the incline increases sharply but there is a rough path around the obstacle to the right from where pt 766 can be reached.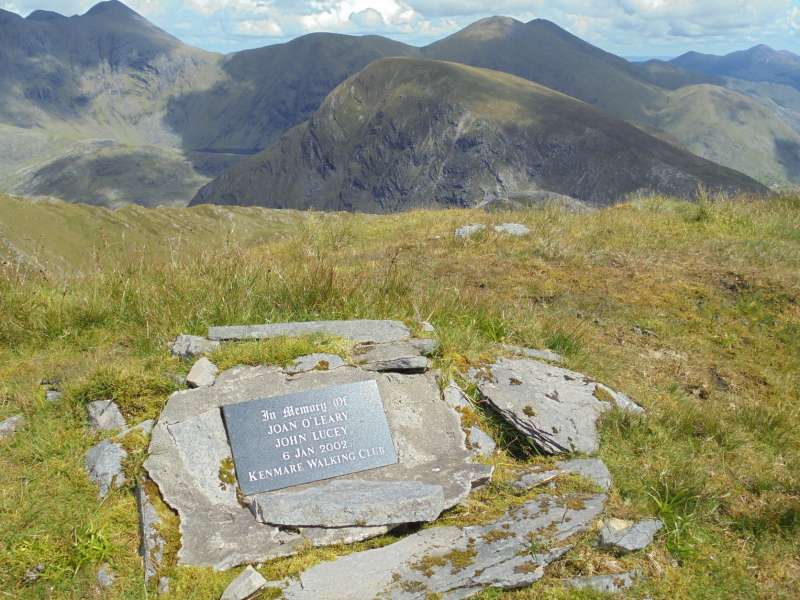 At pt 776 there is a memorial plaque to two walkers from the Kenmare Club killed here in 2002.
At this stage, the worst of the climbing and the obstacles are over. From pt 776, the main summit of Stumpa Duloigh and its SE Top are a short stroll, and the ridge descends towards Knocknabreda, 2,500m away.
The best descent from Knocknabreda is gained by continuing northeastwards from the summit, before heading down in a northwestardly direction towards the river that feeds the waterfall above Lough Reagh. There is some steep ground here, and a number of crags, but a way down is picked out easily enough.
Cross the river just above the waterfall and retrace your upwards path to the car.