A lot of folk arrive in the Peak District and then ask 'but where are the peaks?' (The area is named after an ancient tribe called the Peac rather than because of a profusion of miniature Matterhorns, but never mind). But in the higher reaches of the River Dove lie too lovely little abherrations: Chrome Hill and Parkhouse Hill are two reef knolls of carboniferous limestone, remnants of a time when the area was submerged under a tropical sea, and in modern times manifesting themselves as spiky dinosaurs of green grass and white rock rearing improbably from the grass flats by the river. (This is especially true of Parkhouse Hill, which looks absolutely daft when viewed from the west). A good half-day circular walk can be had over the two of them from the village of Earl Standale, but for me time was pressing so I contented myself with an ascent of their ridges from the road through the gap between them.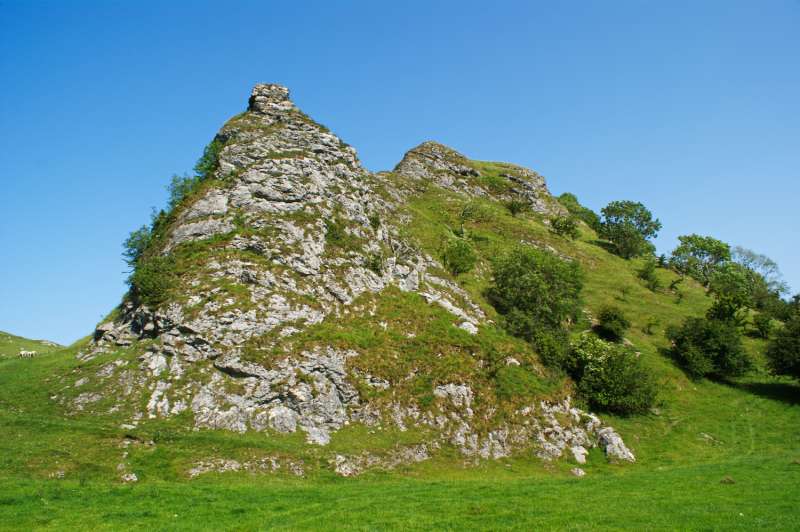 It's easy to pull a car off the road onto the grass just past a cattle grid (when coming from the north), and I followed the permissive path up Chrome Hill's east ridge, an easy walk on a mostly grassy track punctuated with short sharp climbs. (Such easy access to these hills is a reasonably recent development, based on National Park negotiations with the farmers and the CROW act of 2000...note that if continuing beyond the summit you must stay on the path). The top is obvious and airy and an excellent viewpoint for the countryside around the head of the Dove.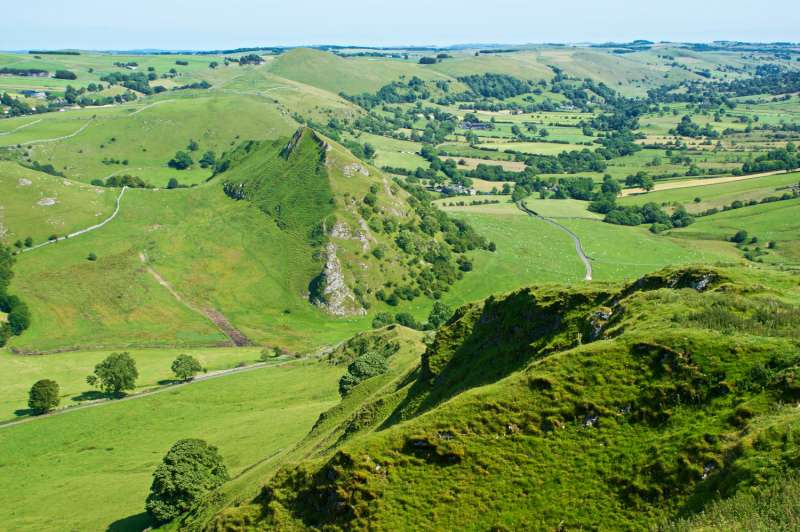 Having returned to the start I was confronted with an entirely different kettle of marine life...the west ridge of Parkhouse Hill, which rears up immediately in the form of an abrupt limestone tower. This looked to me like hard scrambling / easy rock climbing (and the descent of its far side would be horrible if your route selection was off) so I went to the right around its base to pick up a thin track wriggling up to a gap in the ridge beyond it. This is still very steep and slippy, but it soon reaches the crest, and I could then choose to either follow the path upwards (nothing beyond airy clambering this way, even if some of it looks initially intimidating) or stick to the crest for some fun exposed scrambling. (Some of the gendarmes are best inspected from both sides before being tackled direct...sometimes the drop on the far side turns out to be reachy and vertical). The summit is a fantastic eyrie with fascinating and deep prospects on all sides.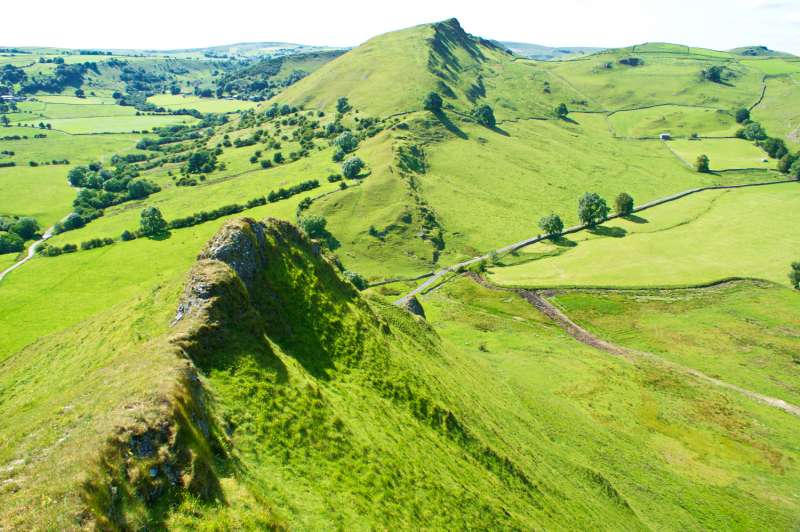 I returned to my car be the route of ascent, with the final steep descent off the side of the ridge depositing me on my backside on numerous occasions. Not one for anybody unsure of their footwork.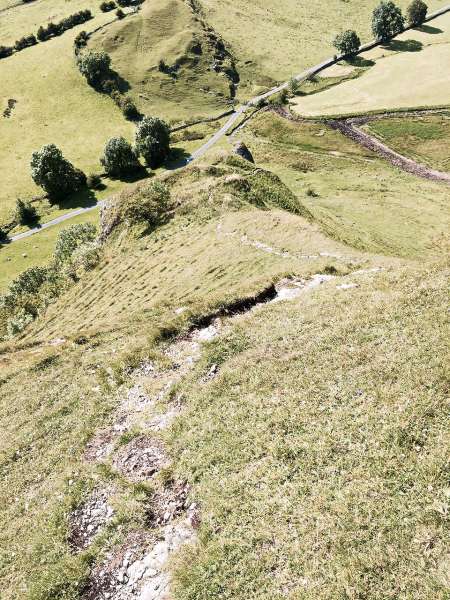 A very entertaining hour or so.