Starting from beautiful Lough Anascaul, I followed the track that leads to the end of the coum, surrounded by some dramatic cliffs.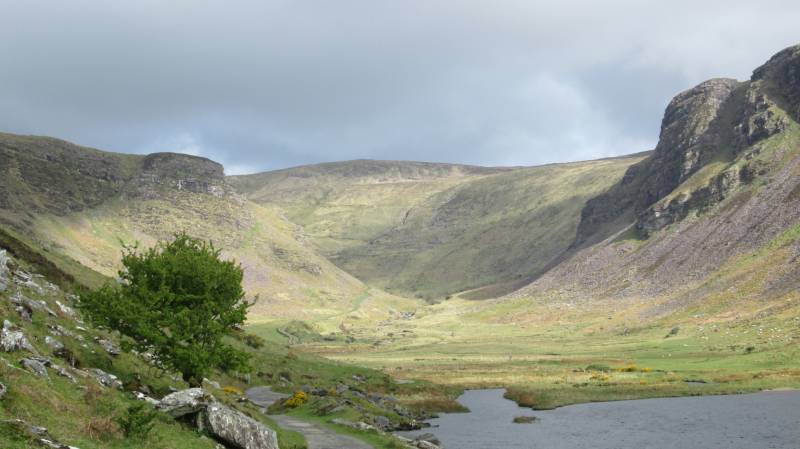 The uncertain weather progressively turned really good as I made my way up the track, passing by some beautiful waterfalls. Where the track turns right across a small concrete bridge, I veered left up the first slopes and then made my way across a wide open, flat area of wet, hard-going bogland before ascending the steep N slopes of Knockmulanane.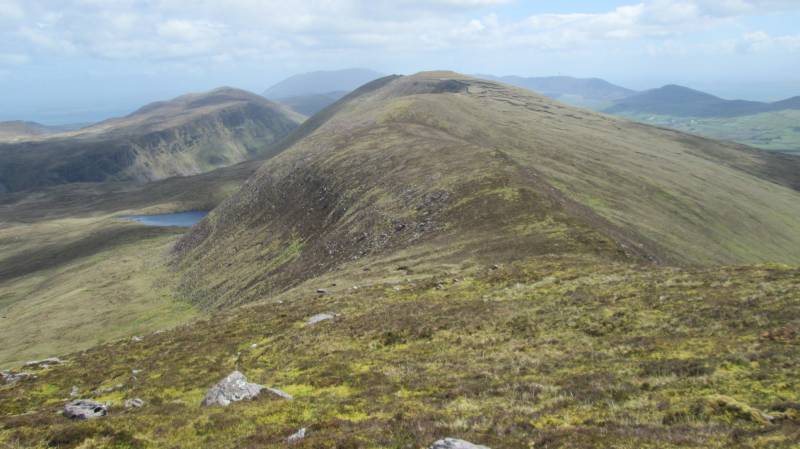 Once on the top, the going gets easy and the vista along the whole ridge from Knockmulanane to Cnoc na Banoige and Cnapan Mor is just fantastic, with Dingle Bay and the mountains of the Iveragh Peninsula to the S, Beenoskee, Stradbally Mountain and the dramatic cliffs W of Dromavally Mountain to the N/NE, the Brandon Ridge in the distance to the W...
Stopped for a snack on Croaghskearda, which is really worth the detour.
The gentle ascent of Slievenea from the S does not give a hint of what this summit has to offer: spectacular, vertical cliffs over beautiful lakes, with the whole Brandon ridge, Brandon Bay and even Mount Eagle now visible. From Slievanea, a short climb took me to Slievanea NE Top, the highest point of the hike, where the views are absolutely breathtaking.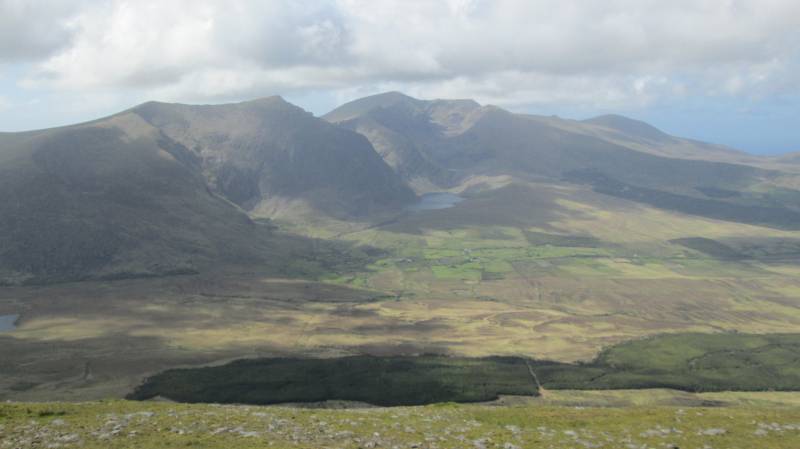 The descent S of Slievanea NE Top is very steep and it may be advisable to retrace one's steps towards the saddle with Cnapan Mor, even though it adds a bit of distance. The three next summits, although being lower, also have some steep cliffs and great views.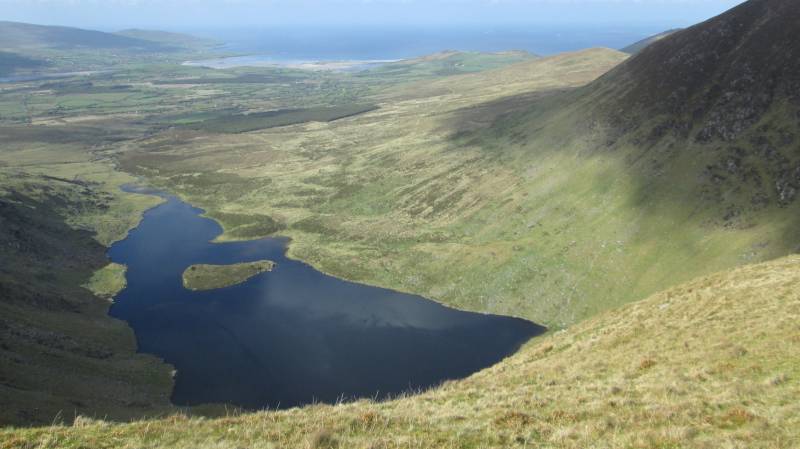 I found the rather steep, ca. 150m ascent of Sliabh na nGabhar was quite hard at this stage of the walk. A track then makes its way almost to the top of Gob an Iolair, before the wet, straightforward slog to the last summit.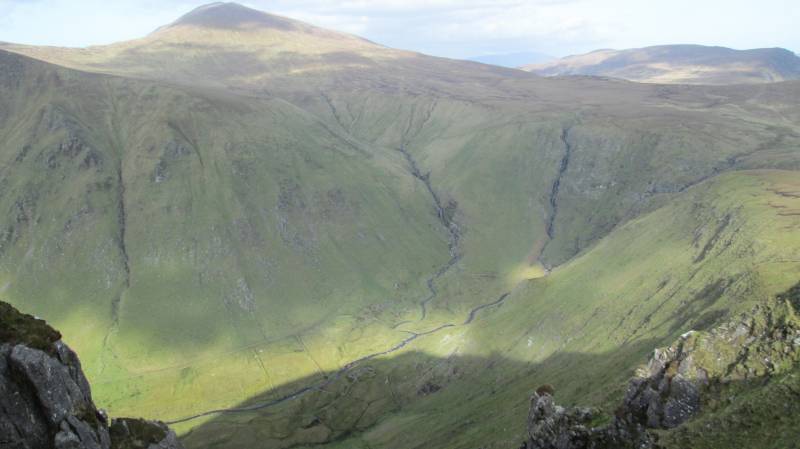 Well, not that a slog in terms of time, as I first thought, and it was not long since I started ascending Cnoc na Banoige N Top. When I first saw it from the E on my way to Knockmulanane, it just looked like an odd, remote hump lost in the middle of nowhere. It looks higher as seen from the N though, and I was surprisingly delighted by the vista as I reached the top. Apart from Croaghskearda, all the summits I had been visiting on this fine day were visible, plus of course mighty Beenoskee and even Brandon Bay !! The descent was rather gentle, with just a bit of wet ground as I passed by another waterfall, just before reaching the concrete bridge mentioned earlier. From there, it was a 25-30 minutes stroll down the track to Lough Anascaul. One of the best walks I have had so far, and one of the longest, too !!